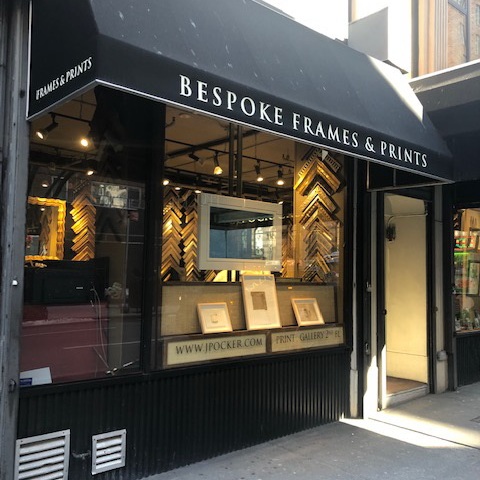 How many types of art frames do you know? Modernist frames, French frames, Italian frames, hardwood frames, leather frames, and metal frames are just some of the most popular. There are many of them so that to find the one that suits your artwork best is not a big problem. Moreover, you can always order a custom frame cut to the specific size and shape of your precious piece of art. The next question is, what are the best art framing shops in New York? We already wrote about some of them in our previous blog posts, but let us tell you about one more amazing company that has long been known for producing bespoke frames of all types – J. Pocker.
Bespoke Frames from J. Pocker
J. Pocker is a family-owned business serving both the trade and the consumer since 1926. All members of its design team are highly trained specialists with backgrounds in art and extensive experience and knowledge within the framing industry. Each frame produced by this company is made with the client's needs in mind, with all the components assembled and crafted by hand, which often results in truly unique designs. Such an approach to work paired with the utmost professionalism has made J. Pocker a go-to place for anything related to framing, from original works of art and memorabilia to custom shadowboxes and TV mirrors.
In addition to producing bespoke frames, J. Pocker has a large selection of fine art, including botanical images, architectural prints, facsimile maps, contemporary works on paper, and certainly various reproductions and fine art prints for any taste. Besides, the company offers on-site consultation, pick-up and delivery, art installation, art restoration, and some other related services. These guys are true professionals in everything they do. Very recommended by Fine Art Shippers!