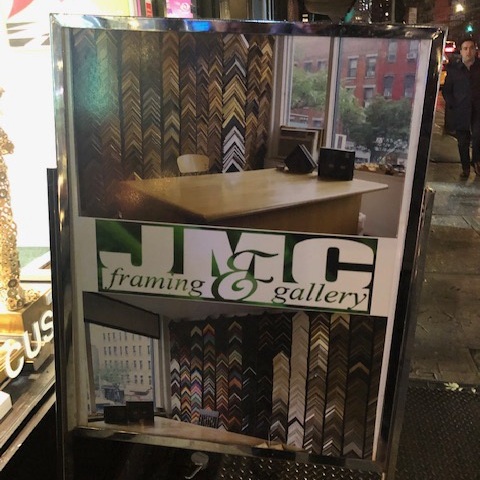 Whether it comes to paintings, prints, drawings, photographs, or any other pieces of contemporary art, you want a reliable art framing service from an experienced company you can trust. JMC Custom Framing is, without a doubt, a very good option for any art framing needs in New York!
JMC Custom Framing
Founded more than two decades ago, JMC Custom Framing has established itself as the number one choice for many interior designers and artists in New York. Focused on working one-on-one with clients, this company offers an extensive range of custom art framing options, with a variety of styles, designs, textures, and color schemes to meet any taste and need. Whatever you choose, the frame will be constructed by the best art framers who have years of experience in the field. Besides, all the work is always done by hand at the company's premises in the Hell's Kitchen neighborhood of Manhattan. What is no less important, JMC Custom Framing is known for its competitive and fair pricing, as well as very attractive discounts for larger orders.
In addition to custom art framing services, JMC Custom Framing offers an amazing selection of acid-free mat boards that are just perfect for valuable and fragile artworks of any kind. Plus, the company can handle canvas stretching, gallery wrap, or any other mounting work that requires professional skills and expertise.
At Fine Art Shippers, we highly recommend JMC Custom Framing for any of your art framing needs! This company is definitely one of the best in New York!