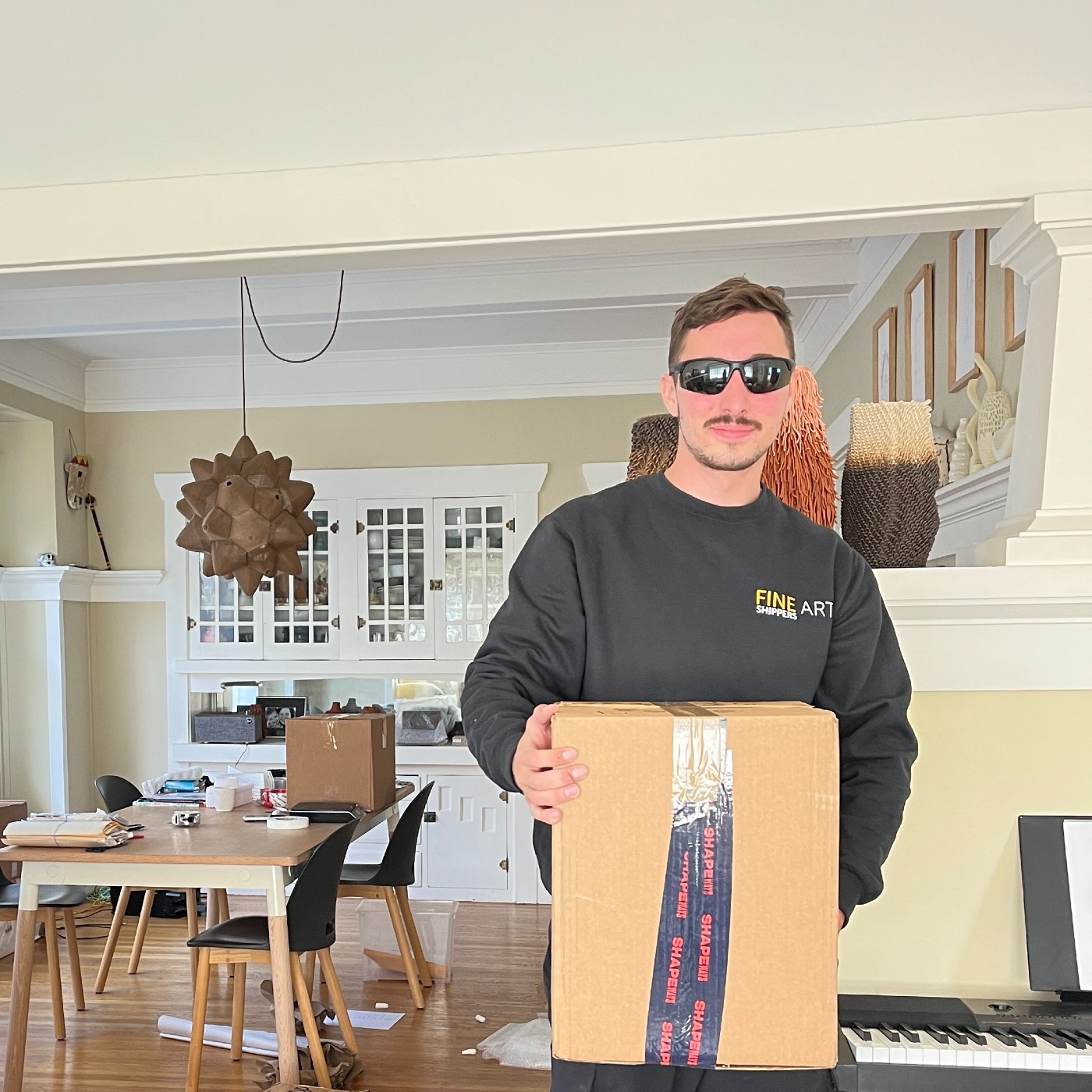 Almost every day a new exhibition, auction, or art fair opens and closes in the United States, meaning that thousands of valuable works of art are continuously moved from one part of the country to another. Many art dealers, galleries, museums, and private collectors entrust art shipping to our company. We are often asked to show the "backstage" of our work, including that of the art shuttle, which, we have to admit, is truly exciting. Here we go. Take a look at its latest journey.
By the way, if you're exhibiting at the Dallas Art Fair, don't miss our special art shuttle going there. It leaves New York City on April 15 and arrives in Dallas on April 18.
Art Shipping: Tricky but Always Safe 
Whether we are delivering artwork from New York to Seattle or shipping paintings from San Francisco to Paris, your art is always safe and sound with our art shuttle.
Paintings and ceramic sculptures, antiques, and contemporary installations – our experienced art handlers and drivers know how to deal with every form of art of all possible sizes and materials.
On their way, our drivers traverse the most difficult roads in the hills and mountains. But when it comes to art shipping, nothing is left to chance: the artworks are securely fastened and protected by cushioning.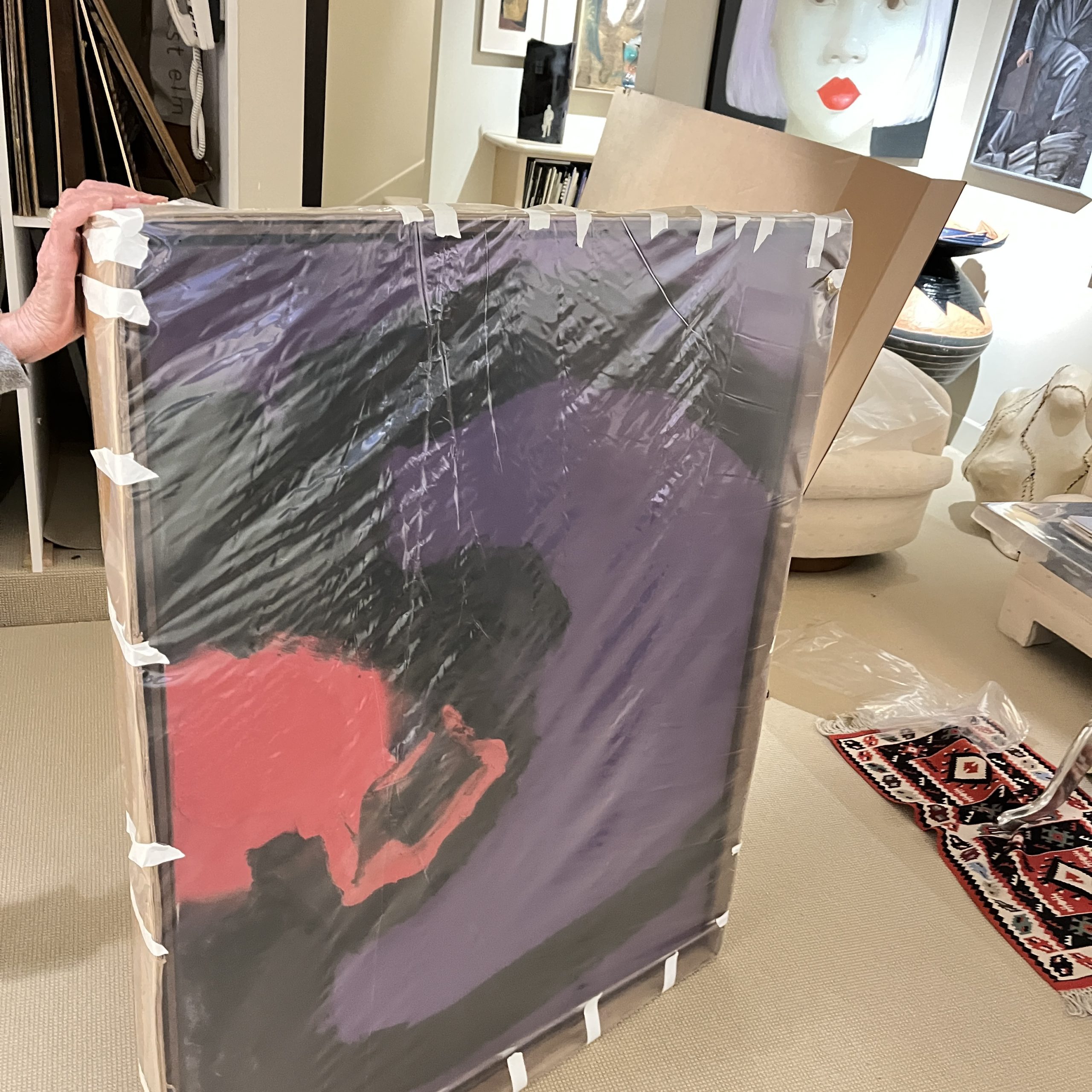 Our Most Popular Art Shuttle Routes
Our art shuttle New York– Miami runs along Interstate 95 (I-95) and covers New York, New Jersey, Philadelphia, Maryland, Washington D.C., Virginia, North Carolina, South Carolina, Georgia, and the entire state of Florida. Whether it is the Baltimore Antique Show, New York Architectural Digest Design Show, Original Miami Antique Show, or Art Basel Miami, our art shuttle is a cost- and time-effective way to transport your art.
Art shuttle New York – Chicago covers Ohio, Indiana, and Illinois. We serve all destinations along the way, and the only thing you need to do is let us know your shipping requirements in advance.
Art shuttle New York – Los Angeles covers the country from the East Coast to the West Coast, visiting many cities and states along the route. Houston, Santa Fe, Phoenix, Los Angeles, Las Vegas, and Denver are just some of its major destinations.
Fine Art Shippers Philosophy
We understand that behind every work of art is its owner. That is why we treat each piece like it was our own, with expert fine art shipping services provided by highly trained and certified professionals who are proud to be members of our extended family. Our drivers are carefully selected based on their experience transporting delicate items and their knowledge of fine art shipping requirements. They undergo regular training sessions and background checks to ensure they meet our exacting standards every time they carry out a delivery.
We start every project by finding out the needs of our clients for each trip. We then create a carefully tailored plan for your individual needs. No matter where you are heading or how much you have to move, we have a service option that will work for you. You can rest assured that your precious cargo will arrive at its destination in one piece, on time, and at the best price.
If you need an impeccable job done by experts who care about what they do – and your treasured works of art – trust Fine Art Shippers for your art shipping needs.