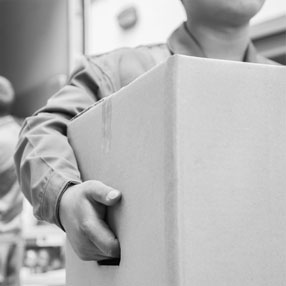 Packing and crating are very important stages of fine art shipping. However, many people do not follow the basic rules, hoping that nothing will happen to their precious possessions. Unfortunately, they are wrong! So what are the main mistakes made by people when packing and shipping fragile items or any other fine art pieces?
1. They use packaging materials that contain acid. Be careful! They can damage your artwork and reduce its value. Use only the right type of packing materials to prevent the item from being damaged.
2. They don't create a barrier by lining the box with insulation. Take into consideration temperature and humidity changes that can appear during the fine art transportation and line your package or box with insulation paper, polyethylene, or bubble wrap to save your artwork from any fluctuations.
3. They pack the artwork in dirty and not isolated areas. Always pack in a clean area, as dust and dirt can get into the package/box and damage your artwork.
4. They forget to label the packages. Remember that labeling makes it easy to locate your fine art items when they reach their destination, thus preventing them from being mixed up with other packages or even lost.
5. They use unreliable carrier services. Hire only professional art movers who know everything about art transportation, art handling, storage, packing, and crating. Thereby, Fine Art Shippers is a good choice! We will pack and ship your artwork in the best way and at an affordable price.