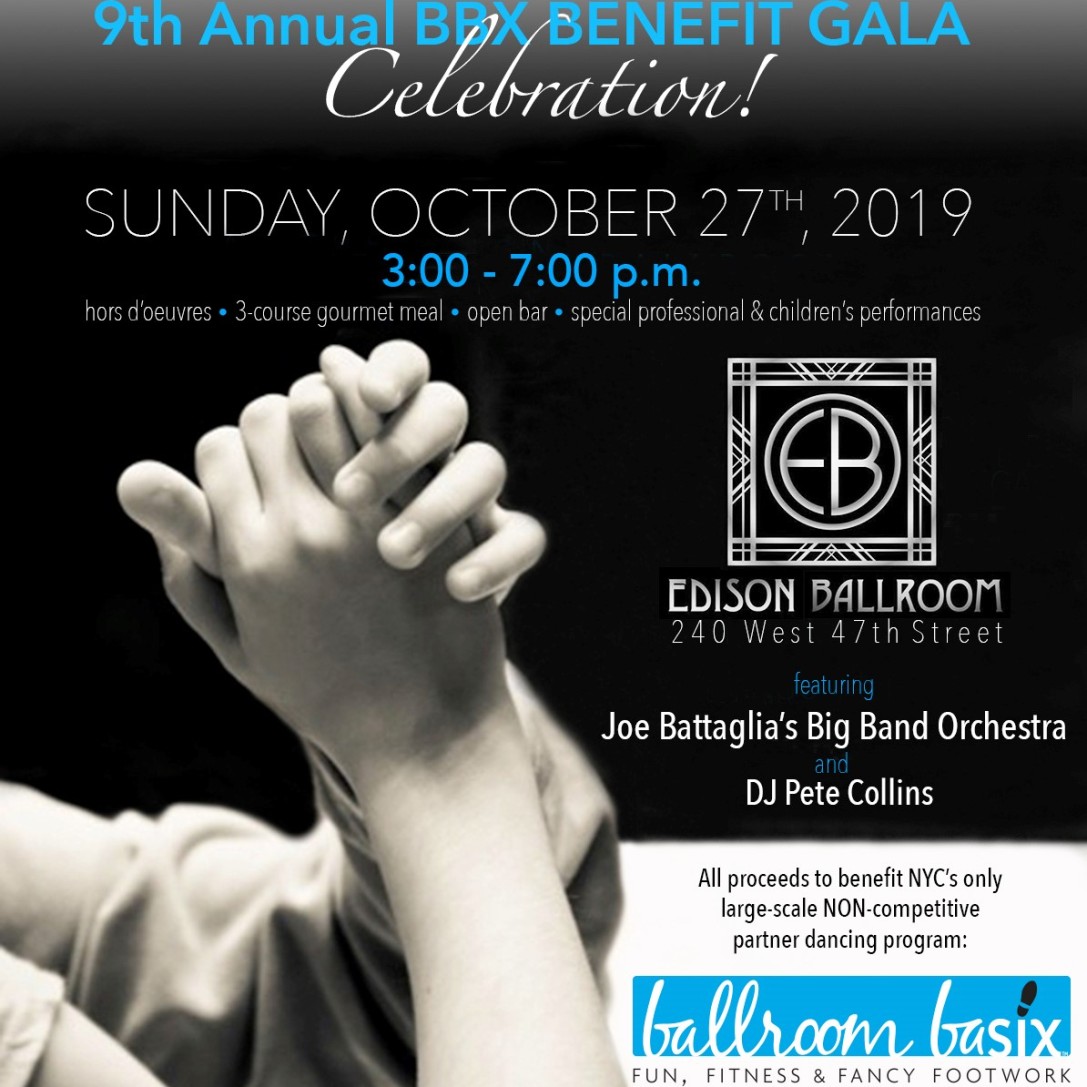 Dance, along with music and film, is one of the most important forms of performing arts. Dance is always pleasing to the senses. It has symbolic and aesthetic value, and it is surely a great way to express ourselves when our words are insufficient. Dance can also be a perfect tool for cultural, social, and physical engagement. These unique characteristics inherent in dance performances have become the basis for the inception of BALLROOM BASIX, a unique dance charity in NYC.
A Not-to-Miss Dance Charity Event in NYC
BALLROOM BASIX is an arts-in-education initiative that contributes to the wellness and health of schoolchildren through non-competitive partner dance instruction. It is also aimed at teaching students the basics of etiquette and improving camaraderie, manner, and relations among classmates. BALLROOM BASIX has dance programs in all five boroughs of NYC, trying to enhance civility, respect, and self-worth among children of all ages. You can also contribute to the initiative's mission by visiting BALLROOM BASIX annual dance charity event that will take place at the elegant Edison Ballroom in the heart of Times Square on October 27.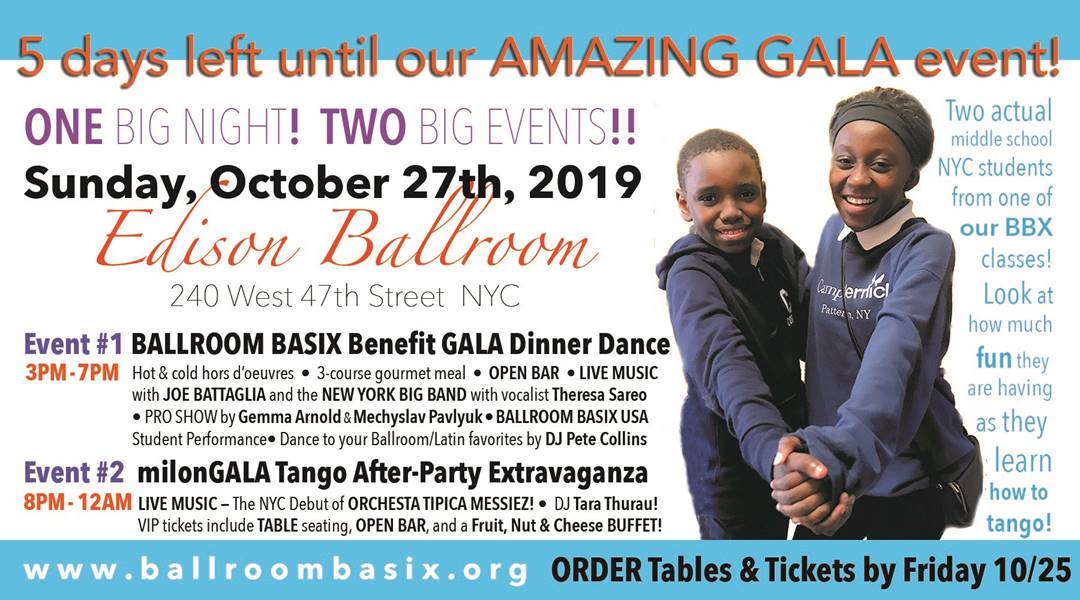 BALLROOM BASIX Benefit Gala is an extraordinary charity event that is held to support the non-competitive partner dance program for children. This year's celebration is expected to be a highly fashionable and glamorous one, with hot and cold hors d'oeuvres, 3-course gourmet meal, and open bar. The dinner will be entrainment, featuring live music with Joe Battaglia and his amazing Big Band Orchestra, a professional dance show by Gemma Arnold and Mechyslav Pavlyuk, DJ Peter Collins, and certainly a special performance by BALLROOM BASIX students. The evening is sure to be one of the most memorable art events in NYC this fall. All proceeds will go to benefit BALLROOM BASIX arts-in-education program.