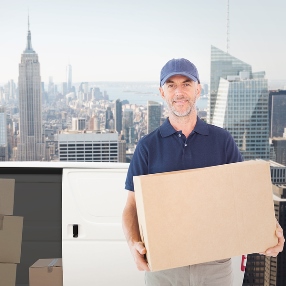 No matter what kind of art you collect, Fine Art Shippers has all the expertise and equipment needed for the safe and secure transportation of your valuables to literally any destination worldwide. We know how to ship fine art, and, what is no less important, we love what we do, which makes Fine Art Shippers one of the leading New York art movers. Moreover, we work with some of the best museums, galleries, auction houses, and can provide the same professional shipping and art collection services to private and corporate collectors as well.
Since each piece of art is unique, there are no two similar methods of art packing and shipping. For this reason, at Fine Art Shippers, we offer only customized moving solutions developed with the acute attention to detail. Our team of professional New York luxury movers has extensive experience in packing valuable art pieces for auction houses and galleries so that you can be confident that your precious possessions will arrive at their destination intact. Plus, just for added peace of mind, we can help you choose the right art insurance coverage for your most high-value artworks.
Local art transportation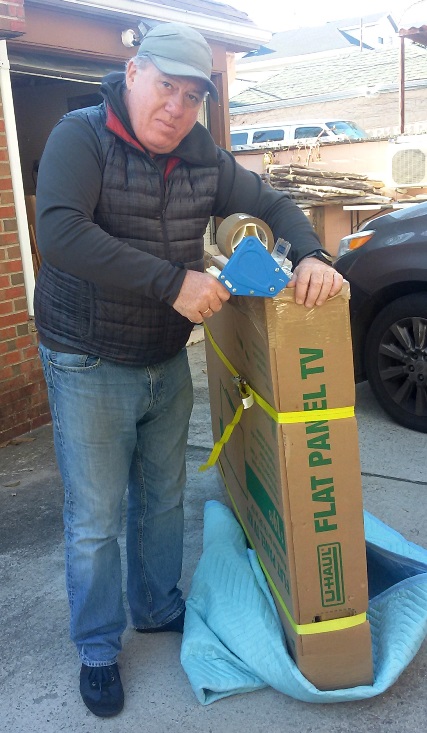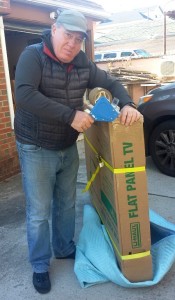 While we recommend our clients to use custom built wooden crates when shipping luxury items, it is not always necessary for the local transportation of art. For example, if you need to move a framed painting within New York Metro Area (NY-NJ-PA), you can take a reliable TV Box. Yes, you heard it right: the same TV Box used for moving HD Plasma and LCD televisions. After all, if such boxes are good for fragile television sets, they are durable enough for moving most framed paintings. However, keep in mind that your painting should still be properly packed for the transportation with the use of double cardboard, special blankets, and glass tape, while the box itself should be custom fitted to provide the required cushioning. If you do everything right, such a packaging will be virtually like the wooden crate.
Please note that this method is not suitable for shipping art and antiques internationally. In such a case, a custom built wooden crate is still the best way to provide the required level of protection in transit. The same applies to the situations when you need to move unique, expensive, rare, and valuable items. For this purpose, always hire trustworthy New York art movers who offer professional packing and crating services. From marble sculptures to Old Master paintings, we will deliver any of your possessions safe and sound!