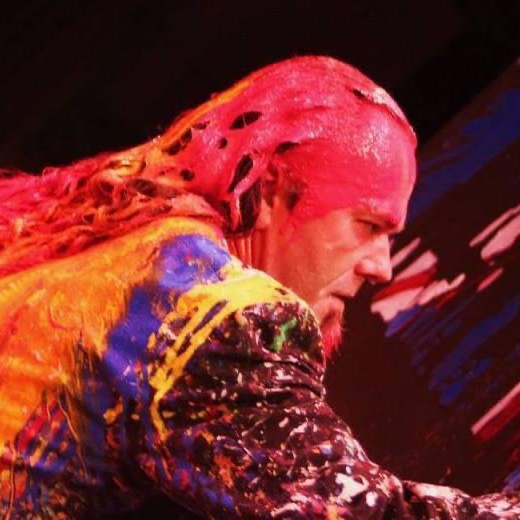 Perego is a renowned artist, performer, and activist. He has worked on significant projects for Walt Disney World, Harley Davidson, Universal Studios, Cirque du Soleil, Marriott, and many others. Perego's art had a wide range of references, from pop art to surrealism. Fine Art Shippers spoke with Perego about how he became an artist, why everyone is an artist, and what it takes to find your uniqueness as a creator. 
Artist Talk: Perego on Creating as a Spiritual Experience
When did your first encounter with art happen? What kind of family did you grow up in? 
Perego: I was drawing since I was a kid. As I grew up, I was mostly on my own with my artistic aspirations. My parents were creative, although not professional artists. Later in life, I discovered that my father played banjo and my mother drew. My biological father left my mom when she got pregnant because he didn't want children. Shortly after, my mother remarried and had my sister. Her new husband adopted me, and I found out about my real dad when I was fifteen. That's when I learned that I was born Christopher Michael Perego. Later I found out that my father's father was an actor and taught theater in the Midwest. He started a theater-in-the-round at the college. And his father — my great-grandfather – was an opera singer. So the artistic legacy has been unknowingly passed on over several generations.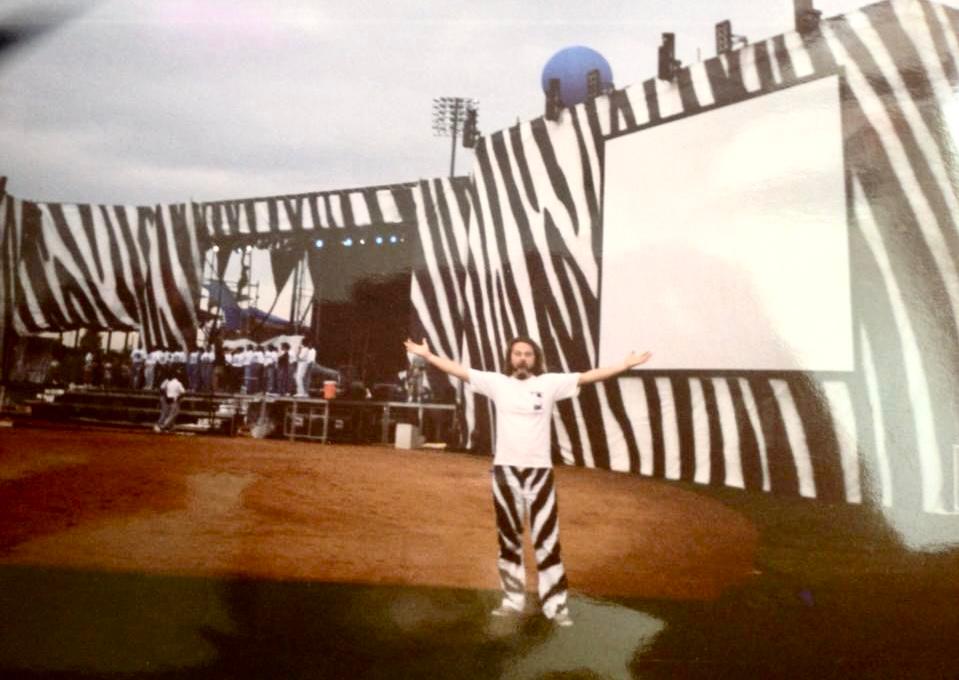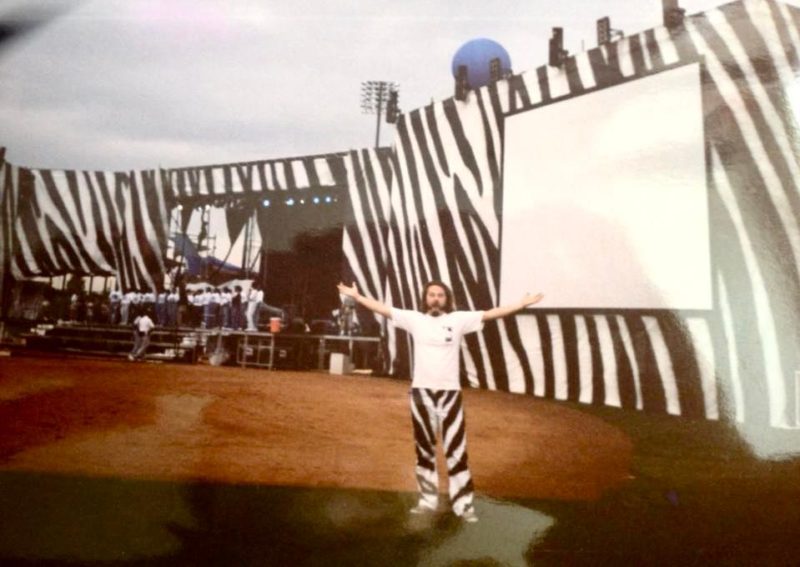 How did you realize you wanted to make art professionally and why? 
My first paid artistic job was in elementary school. I would draw pictures of King Kong, get 25 cents, and buy treats with it. I remember one day in middle school, we were supposed to go up in front of the class and teach something. I was riding a motorcycle then, so I thought I could teach everybody how to ride it. I drew a motorcycle in a couple of minutes, and my classmates were astonished: "How did you do that so fast? It looks so real!" It was exciting to hear that. You know, until you see yourself through other people's eyes, you take your gifts for granted.
You went to the Joe Kubert School of Cartoon and Graphic Design but dropped out before completing the course. Why were you not interested in pursuing formal art education? 
I wanted to draw comics, so I enrolled because it was the only comic book school in the world. Amazing artists taught there, including legendary Milt Neil, one of Walt Disney's original animators. I loved being among artists and learning from my professors and peers. But I was disillusioned when I realized how much money comic book artists were making – between $500 and $1000 a page. At the same time, I was reading a lot about Andy Warhol, who fascinated me. In the eighties, he was making $60,000 for just two paintings that would take him a couple of days. I realized illustrators were not making much money and thought I wanted to do something else. 
Another thing contributed to my decision to stop my formal education. In art school, you learn from your peers as much as you do from your teachers. I decided to quit art school and just hang out with artists for the rest of my life without paying for tuition. I received some essential skills, and from that point on, I was self-taught through my own experience with art and people.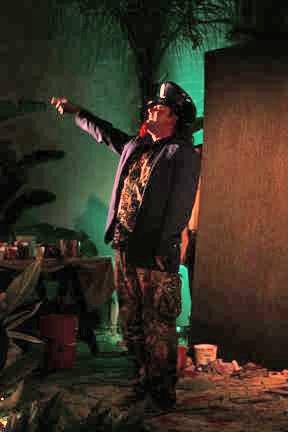 How did you come up with the idea of painting performances? 
It was in 2008 when the recession hit, and everything stopped. In times of crisis, art is the first thing people cut out. But although they don't buy art, they still want entertainment. And entertainers continue making a lot of money regardless of unfavorable circumstances. I thought I could make a show of my painting. But for that, I had to come up with something unique. Denny Dent, who invented action painting, would sign his art by sticking his hand in paint and smacking the canvas with it. I have long hair, so I decided to use it to sign my art. My performances are like a rock concert happening live in front of the audience's eyes. That has a special vibe that makes my shows so powerful and energetic. I also bring people on stage to interact with, and that makes them part of the show.
This interactivity is part of the Art Army concept, isn't it? Can you tell us more about this art movement you have created? 
The Art Army was born in 1996 when I was working on a large mural in downtown Deland, Florida. I invited my close friend Christopher Hansen, who was recovering from a car accident, to help me. He had previously worked in a different field and had no artistic experience, but I needed help ad felt we could create something great together. 
He arrived at the job site in clean clothes and saw me all splattered in paint. He then started putting paint on himself, letting it soak through his clothes to his skin. Covered in green paint from head to toe, he said in excitement, "I feel like I am in the Army, the Art Army." We looked at each other, and that's how the Art Army began. 
The precepts of the Art Army are encapsulated in the Spiritual Renaissance Manifesto. In a nutshell, the idea behind the Art Army is that everyone is an artist. Art is a spiritual experience connecting us to the creator within ourselves. Now the Art Army is a global network of people who believe this. It consists of local groups worldwide that bring together people who want to share their art and collaborate, tapping into the source of collective creativity. We constantly communicate, organize events and gatherings, and help each other with our projects. This is so exciting and part of the spiritual experience of what life is.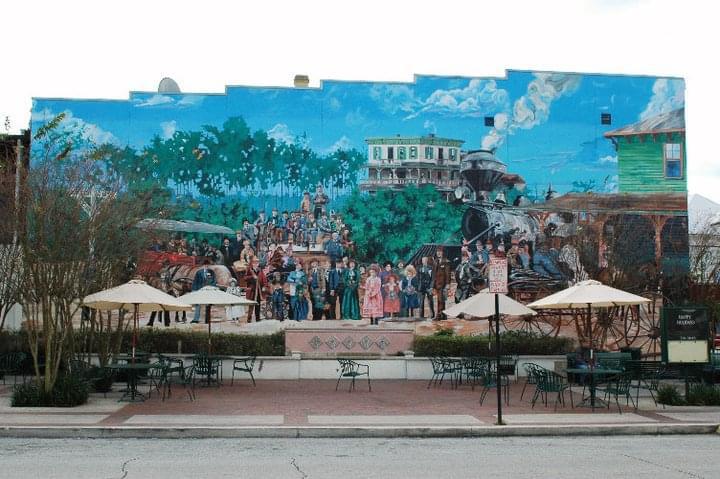 Photo courtesy of Perego