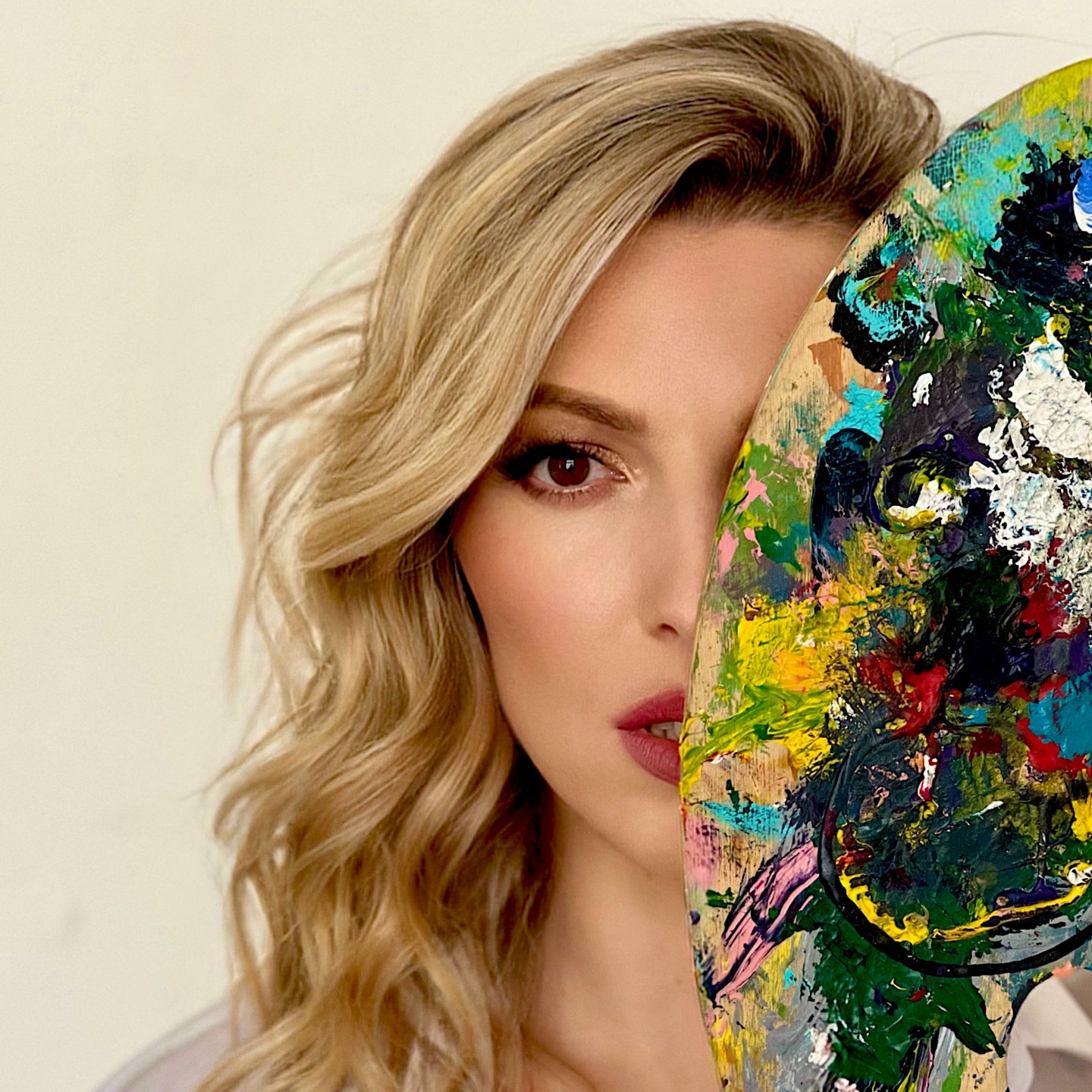 Inga Keren is a multidisciplinary artist and entrepreneur from Saint Petersburg, Russia. Her work combines opposing thoughts, feelings, and emotions: cold intellect and sensual passion, reason and tenderness. She has actively participated in exhibitions around the world. Her works are in private collections in Russia, UK, US, Canada, Israel, Italy, and Poland. Fine Art Shippers spoke with Inga Keren about her love of thick textures, colors, and speed.
Artist Talk: Inga Keren on Monumentalism and Expressiveness
How would you describe your work in general? What kind of art do you make?
Inga Keren: ​There are several areas I work in, which include painting, printmaking, sculpture, and fashion. I keep exploring each of them, but painting has always been at the heart of my art. I love colors and textures and love discovering new facets of them. I also like to switch from one activity to another, and that's why people often tell me that when they look at my works, they see several personalities and several different artists. That's true to a certain extent, because my works reflect my state of mind, and it's always changing. But one thing is always the same: I am a very emotional and positive person. I am not someone who can create bad moods or dejection. Of course, sometimes I can be upset or frustrated, but I know how to get back to my positive state.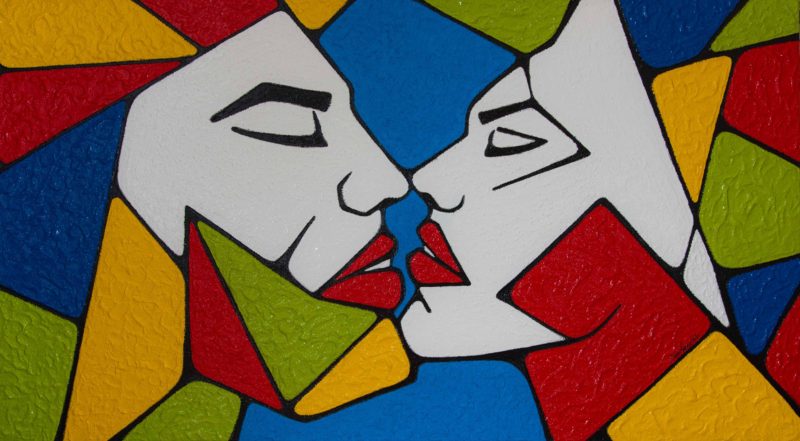 How is your emotionality reflected in your art?
My paintings are bright and dynamic. I love to apply multiple layers of paint to create a heavy, almost sculptural texture. For example, one of my recent paintings weighs 48 pounds. I have several series of paintings I have been working on for a long time. One of them is "Shards" with intentionally bright and laconic colors. Another important project is "Atlantis," a series of large, 10-foot monochrome abstractions. I love monumentalism and large formats because they allow me to express on canvas all the feelings I carry inside. There is also the "Formula 1" series dedicated to races. I received the first commission for a few paintings on this topic two years ago. I was happy about this opportunity: the world of speed and adventure corresponds to my emotional nature and my passion for expressiveness.
My graphic works are more meditative, it is a world of dreams, fantasies, and metamorphoses. Most of them are a reflection on the relationship between man and woman, love, passion, and all the subtle emotional states associated with it.
Many artists say they have a hard time being their own manager. How is that for you?
I have been developing my personal brand for more than ten years, but until recently, I worked alone as an artist and an art manager. It took me a while to learn to delegate responsibility and collaborate with the team. It was a process of trial and error. I first hired assistants in 2017 when I launched my art fur coats project. Some people could not take my energy and pace and just burned out after a few months. Now I have a great team that helps me a lot. Of course, I still keep an eye on everything, I am always on the phone, but with assistants, I can focus more on my art and the creative side of things, which is essential for the brand. I often think, "God, how did I do this on my own? Why didn't I build a team a long time ago?" But we all learn from our mistakes.
You are also developing a fashion business. Please tell us more about this side of your work.
The "Art Fur Coats"  and "Art Kimono" projects came about quite spontaneously. A few years ago, I made my first eco-fur coat for myself, and that gave me the idea of "wearable art." I thought, "Why not give my paintings a new life?" So I designed several fur coats with prints of my paintings on the lining. The coats were all in bright neon colors: fuchsia, emerald green, and sapphire blue. People around me said they were not marketable, but I sold them very quickly. As it turned out, in the gray Petersburg winter, people needed vibrant, bold colors to cheer them up. Art fur coats have become quite successful. Now I have several price categories, some coats are mid-priced, and others, made of finer eco-fur and limited edition, are more expensive.
"Art Kimono" also started with a piece I designed for myself. Many people liked it, and I decided to scale it up. I see my art kimonos as multifunctional pieces suitable for different occasions. You can wear them as a slip dress at a reception, as a pareo at the beach, or as a luxurious nightgown at home. I love feminine silhouettes and designs. And I can see how women transform when they put on my clothes, how differently they move, and how the look in their eyes changes. That is an infinite source of inspiration for me.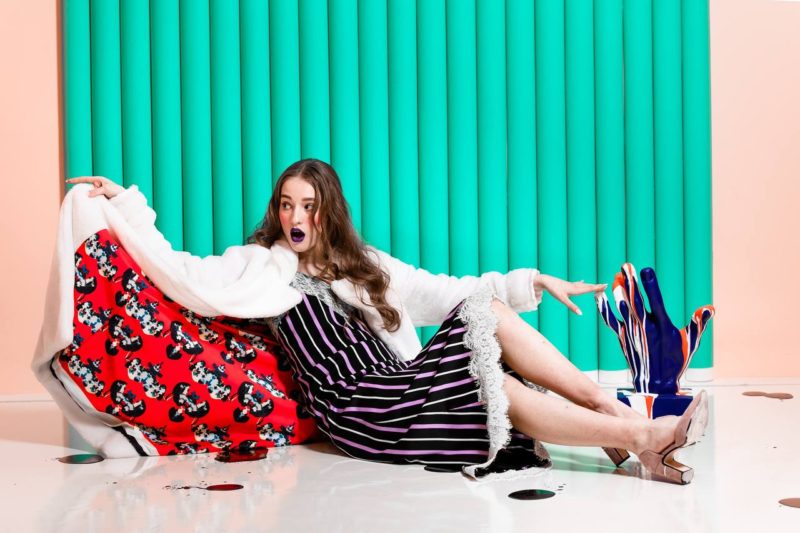 Photo courtesy of Inga Keren