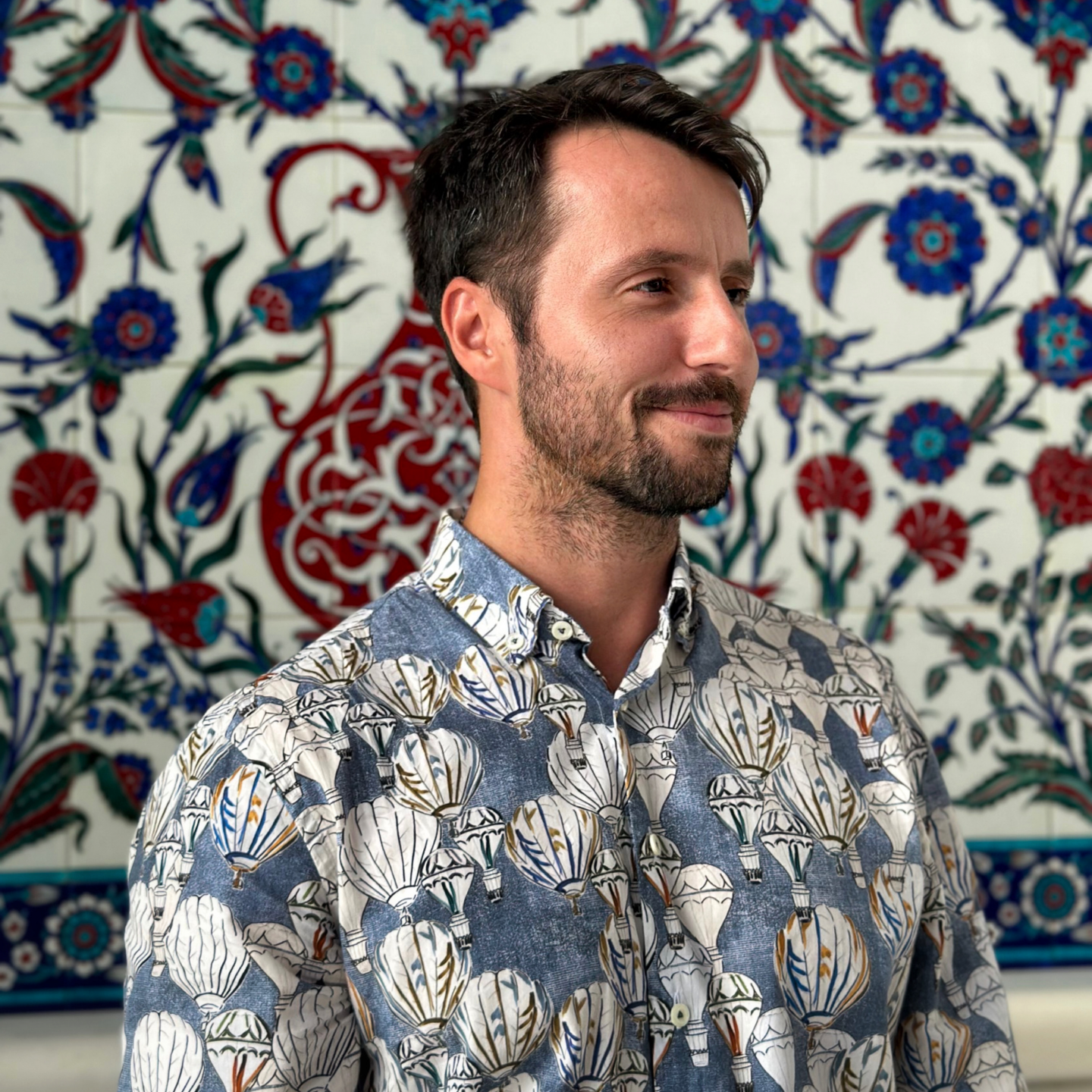 Igor Abalov is a lawyer specializing in international art transactions. During the pandemic, he started creating digital paintings, which he signed with the abbreviation ABLV. Less than two years after, he is at a point where his works are going on display at a New York art gallery. Fine Art Shippers talked with Igor Abalov about the unconventional spin of his career, only to find out that it was not that unconventional at all. 
Artist Talk: Igor Abalov on Being a Lawyer and a Painter 
You have had a successful career as a lawyer. What motivated you to start making art? 
Igor Abalov: I have always loved art, especially theater, which is more than just a pastime to me. Also, as a teenager, I had experience acting in a youth series. I consciously chose law as my career, but I still wanted to do something else. Law is great, but at times you get overwhelmed with other people's problems and need to get away from it. 
When the global lockdown happened, we all found ourselves in a situation that prompted us to slow down and reevaluate our lives and what was important to us. And quite intuitively, I turned to digital painting. I had never done it before and was going with the flow, trying to express my thoughts through colors and forms. That's how my first series, "Anybodyloves," came into being. In just a couple of weeks, I created sixteen paintings representing different aspects of love: parental and romantic love, friendship, love for the job, sports, nature, etc. I didn't think of anything other than self-expression, but when I shared some of the paintings with my friends, I was surprised to get positive feedback, which encouraged me. A while later, I published this series as a book – in a small edition, just forty copies – as I wanted a physical object that would make it all more real.
What software do you use to create your paintings?
My main tools are Ibis Paint X and Adobe Photoshop. 
Your paintings are pure abstractions. Are there any plots or references to some actual events behind them? 
Yes, for many of my paintings, the initial impulse is an event or an impression. I have associative thinking. When something attracts my attention, my brain starts suggesting all sorts of associations that can bring me to a completely different point. Let me give you an example. One day last summer, I passed by a street vendor selling cherries. The berries looked so beautiful and delicious; they were bursting with juice. I took a picture of them and later applied three different filters. The manipulations changed them so much that it was impossible to recognize berries in the shots anymore. That made me think about the modern beauty industry that promotes the image of eternal youth and the influencers who post polished, ideal photos of themselves. And, of course, the cherries reminded me of Anton Chekhov's play "Cherry Orchard," a symbol of the transience of time and beauty. That's how ripe cherries turned into an existential reflection.
Please tell us about your upcoming exhibition at the New York gallery East Village Art Collection and the works you are going to present there.
I participate in a group show, "Metamorphosis | Immersive Art Experience," that will be on view on January 13-16. Last fall, I came across an open call announcement and sent them my "Conversations" series inspired by the exhibition "The Birth of Modern Art: Sergey Shchukin`s Choice" at the State Hermitage in Saint Petersburg. It features modernist art from the beginning of the 20th century from the collection of the famous Russian art patron of the time. I was especially impressed by the wild colors of Matisse. I visited that exhibition a dozen times, noticing a new angle: how he worked with colors and the freedom with which he sculpted volume and rendered movement. I also found his works extremely relevant and topical today: although he never voiced any anti-war statements, he is considered one of the most prominent pacifists of the 20th century. The name of my series refers, on the one hand, to my internal dialogue with the master and, on the other hand, to the idea that peace is only possible through conversation and willingness to listen to each other. 
What are your plans for the future? Do you intend to give up law and dedicate yourself to art? 
For now, art is a hobby for me, although an important one. I don't think of monetizing it, but of course, I don't mind if, at some point, art starts bringing me money. Actually, as an attorney, I specialize in art law. For example, currently, I am involved in a large-scale project of art repatriation. I want to keep doing what I'm doing and see what will come out of it. We know plenty of examples of people successfully changing their careers. By the way, Matisse was a lawyer as well. So everything is possible. 
Photo courtesy of Igor Abalov