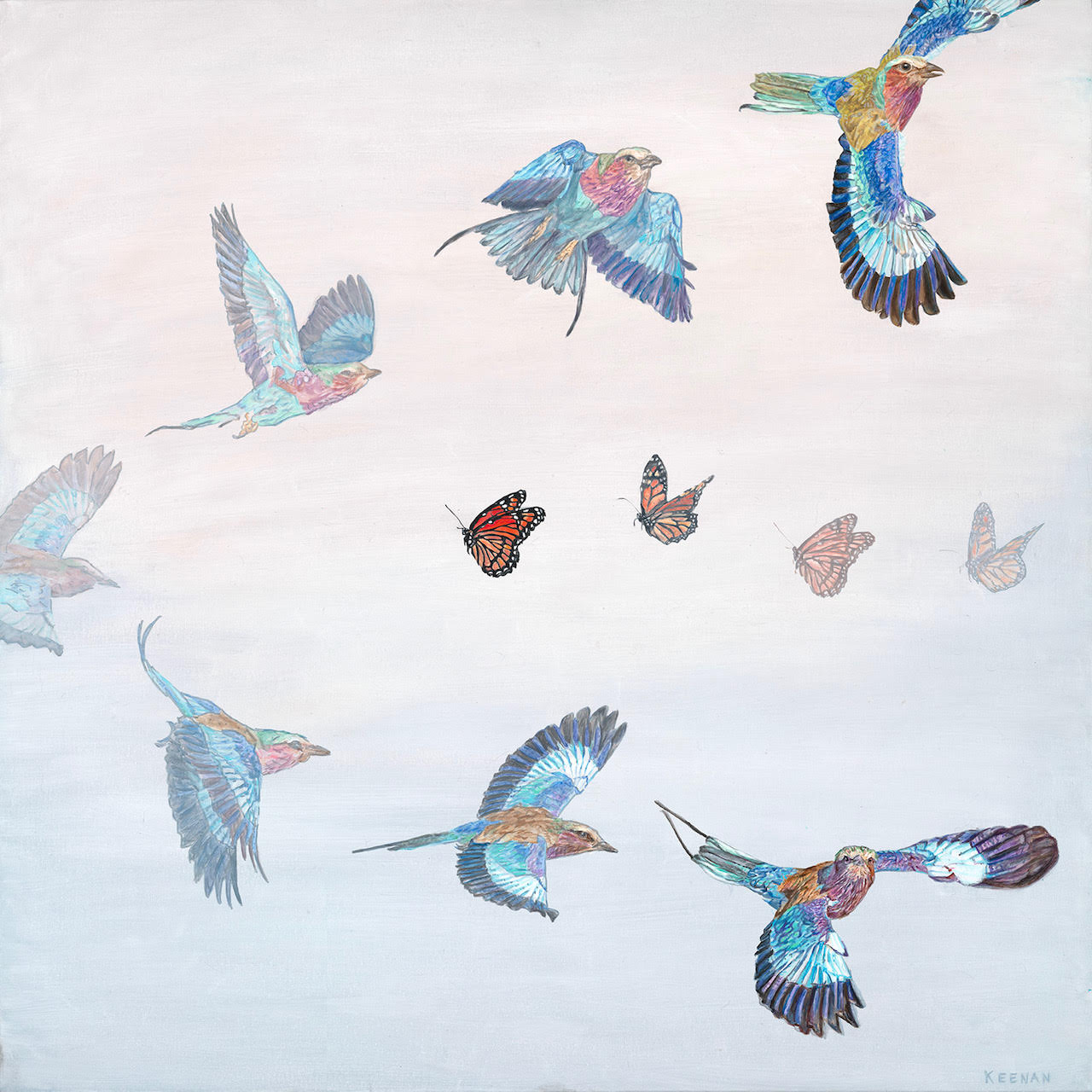 Don Keenan is a multidisciplinary artist and the Director of the Martin Lawrence Galleries in Schaumburg, Illinois. In an interview with Fine Art Shippers, he talked about his multi-faceted work at the gallery, his artistic practice that incorporates painting, martial arts, dance, and acting, and how the various aspects of his life enrich each other. 
Artist Talk: Don Keenan on Doing Art and Business
What art do Martin Lawrence Galleries specialize in? 
Don Keenan: Martin Lawrence Galleries sells both masters of the past such as Pablo Picasso, Joan Miró, Andy Warhol, Keith Haring, and a select number of contemporary artists. Among the living artists we work with are Takashi Murakami, François Fressinier, Liudmila Kondakova, and others. We have several branches, including New York, San Francisco, New Orleans, Schaumburg, where I work, and other locations. The main warehouse, overseeing most of the framing and shipping activities, is situated in California. Our galleries differ significantly in their location, size, and staffing. The Las Vegas branch is the largest of all. It is situated within a 27,000-square-foot space in the Forum Shops at Caesars Palace, the venue for a grand VIP event every July. The annual event features spectacular art, including works that we recently had out on museum loans, accompanied by various activities by circus performers, live musicians, and celebrity chefs. This location predominantly caters to tourists, as does the Hawaii branch.
How is the Schaumburg branch different from the other Martin Lawrence Galleries? 
The Schaumburg gallery, situated in a large mall outside Chicago, relies on local foot traffic rather than a tourist audience, as the area is seldom visited by out-of-town guests. This influences our sales strategy, client interactions, and the nature of the events we host. Unlike the Las Vegas location, which doesn't host artist shows due to its focus on tourist clientele, we organize extensive exhibitions for every artist we represent. These shows attract large audiences and often result in significant art sales.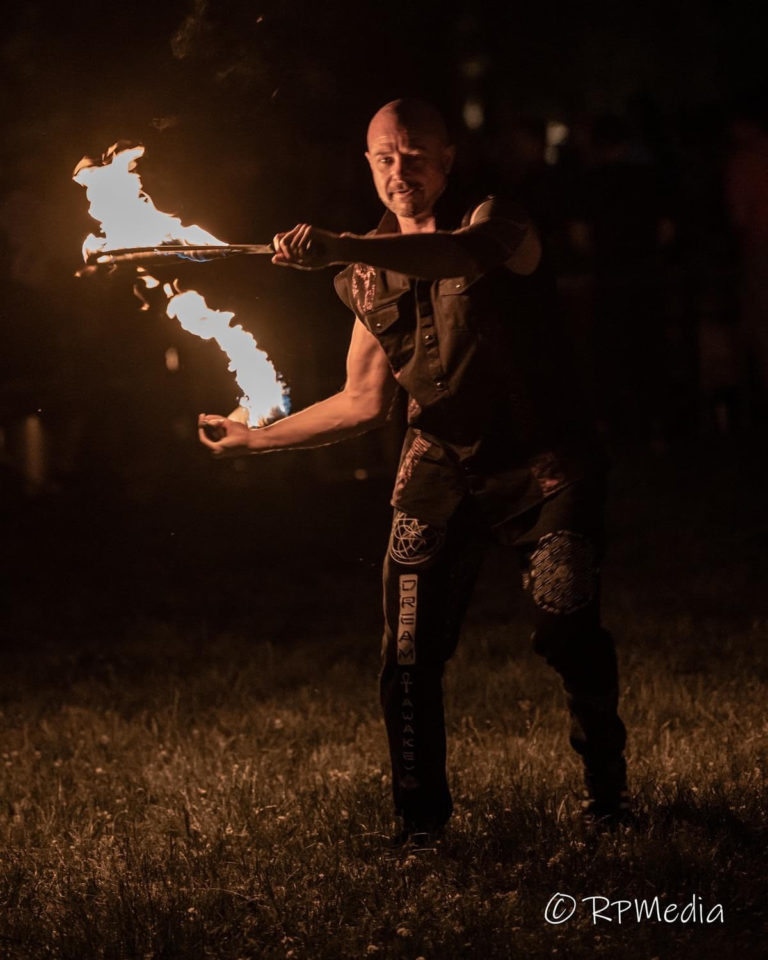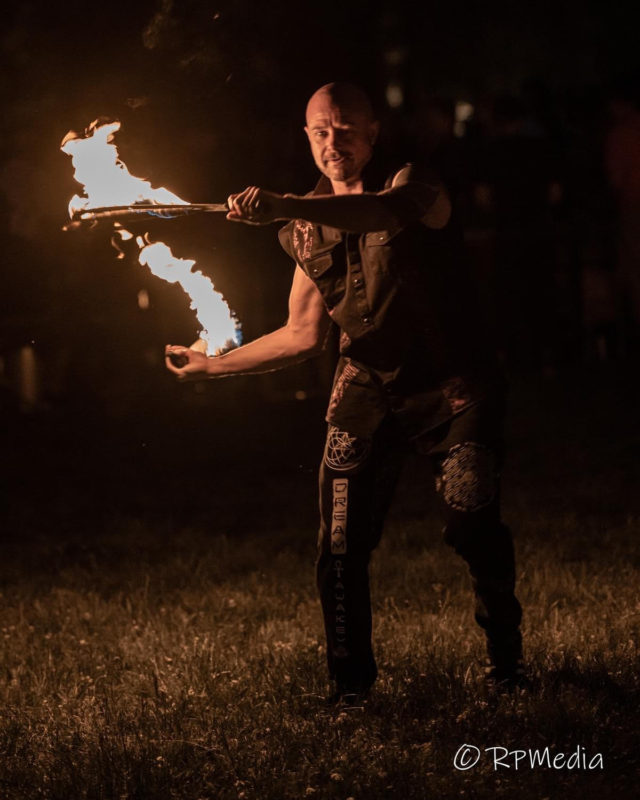 How did you join Martin Lawrence Galleries? What does your role as a gallery director involve?  
Before my current position, I worked for the Dallas branch, which is now closed. I'm proud to say that I led it from the lowest-performing location to the mid-tier. I then transitioned to being the Director the Schaumburg gallery, as the Director who had been there for thirty years was retiring. That happened just before the pandemic. Despite the challenging times, we managed to break a 40-year sales record in my second year here.  
As Gallery Director, I handle almost everything, except for the artist selection, website management, and company accounting and operations, which are handled by our corporate offices and warehouse. I design and organize the gallery, select our annual exhibitions, lead our marketing, and host the artists when they visit. Hiring, training, and supervising staff are also part of my job, and I address any issues that arise.
When it comes to clients, I usually get involved in transactions over $10,000, helping with about 90% of such deals. Smaller transactions under $2,000 to $3,000 are primarily managed by my consultants, but I do step in when necessary.
You are a multidisciplinary artist yourself and sometimes you sign with the pseudonym Coité. What's the meaning of it? 
"Coité" is the name I use in my capoeira classes, groups, and fire-spinning activities. I also sometimes put it as a secondary signature on my paintings, alongside my actual name, Don Keenan. This nickname is not widely known, serving more as an alter ego derived from my capoeira practice.  The term "Coité" originates from a musical instrument, the berimbau, which sets the rhythm for the capoeira dance-like martial movements. It consists of a stick similar to bamboo with a string attached to a resonating gourd.  This gourd can adjust the resonance based on its distance from the player. One specific type of gourd is called a "coité." My nickname comes from the resemblance of my shaved head to the gourd.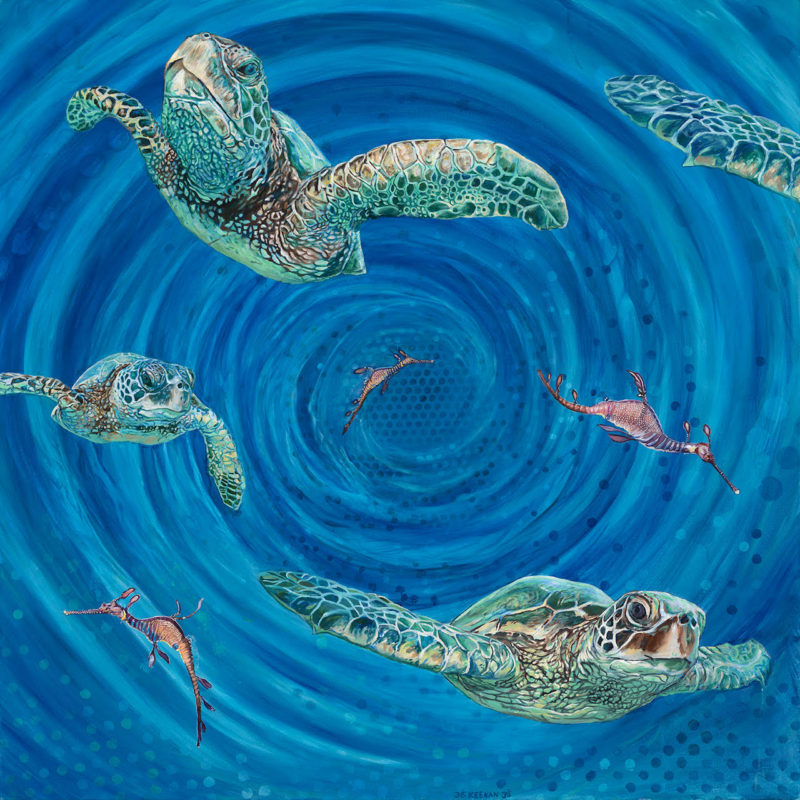 As I understand, your art explores spirituality and has roots in several bodily practices: Yoga, Capoeira, and Tai Chi. Could you elaborate on that? 
All the art forms I practice are interconnected and enrich one another. My fire dancing, for instance, incorporates elements of Tai Chi and Capoeira, while my Reiki practice, which is a healing art, is enhanced by Tai Chi skills. All of these stimulate my mind and are, in turn, important for acting, both the physical and mental sides of it. Most importantly, these practices fuel my creativity in painting. As I craft different worlds on my canvas, I draw inspiration from everything I engage with. My paintings, among other things, express the concepts of the quantum universe and chi flow that I explore in my other practices. I sometimes incorporate Reiki symbols into my art too. 
What advantages does being an artist and an actor bring to your job in art management? 
My artistic background allows me to have a deep understanding and appreciation for the creative process. This enables me to connect with artists on a personal level, understand their vision, and effectively communicate their ideas to the audience through gallery and exhibition design and marketing activities. The observational skills gained from acting training have been very helpful in my gallery sales career of over thirteen years. As I mentioned, everything is interconnected, and each of my roles enriches my life experience. 
Interview by Inna Logunova
Photo courtesy of Don Keenan