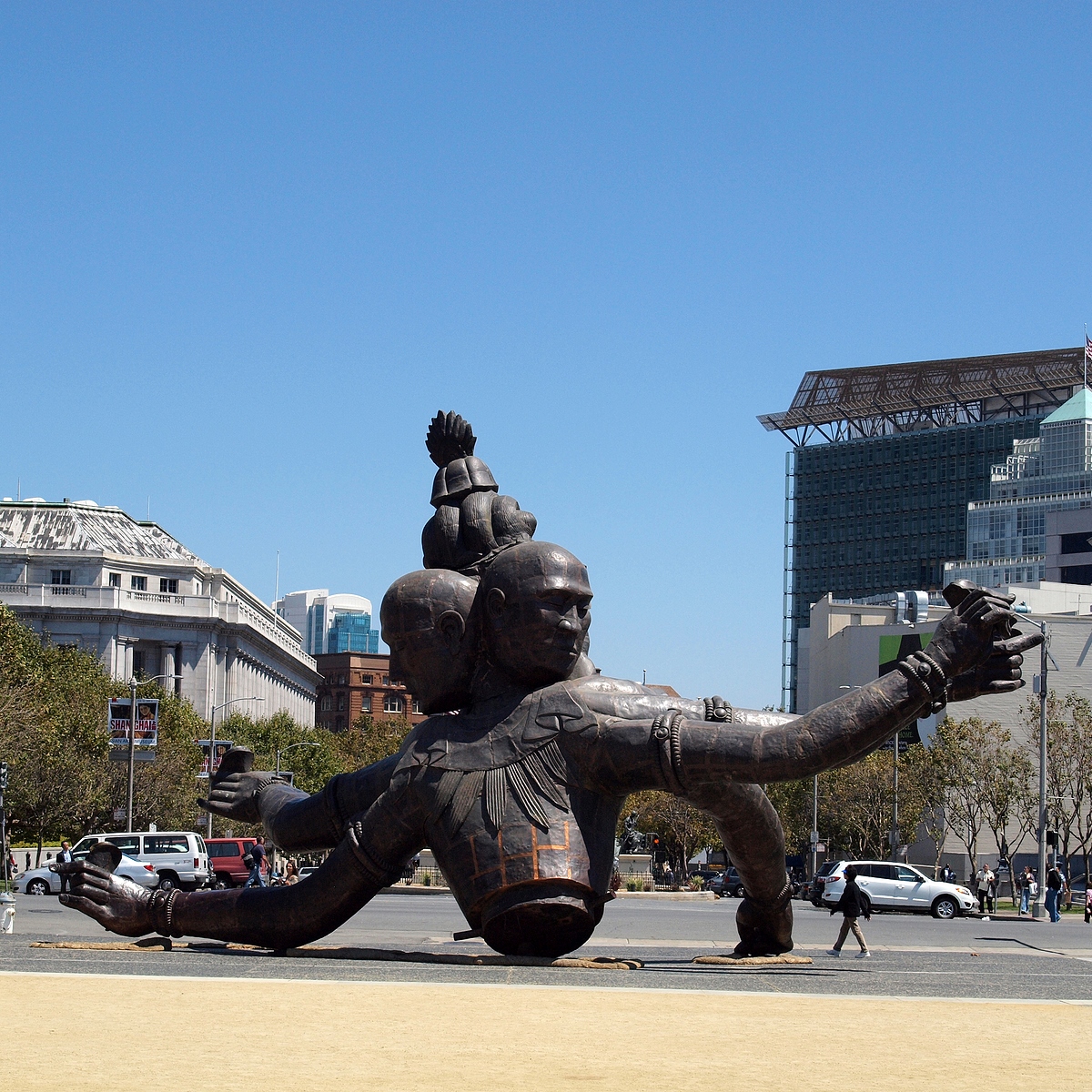 Art Market San Francisco was held this year on April 20-23 at Fort Mason's Festival Pavilion. The 2023 edition of the show featured 85 local and international galleries. Let us recap the main highlights of the biggest and longest-running art fair in the San Francisco Bay Area.
Highlights of the 2023 Edition of Art Market San Francisco
Art Market San Francisco positions itself as a fair made by the city and for the city, which is reflected in its selection of exhibitors. This year's edition saw a diverse selection of modern and contemporary art represented by established galleries from around the world, including a significant portion of San Francisco representatives. The show welcomed the visitors with a carefully curated event program that included educational talks and lectures by Art Market's partners and experts in the fields of climate change, artificial intelligence, art market, and many more. Apart from that, the guests of the event enjoyed impressive installations and performances ranging from theater to DJ sets.
Among the highlights of the show was vibrant performance art by MCXT, a collaborative duo of Monica Canilao and Xara Thustra. Their project ReflectioNNN highlighted the importance of water in the development of global civilizations and cultures. The art vessel presented at Art Market was featured in the 2022 Nautical Parade. A flamboyant float decorated with silk, paper, and metal elements was a clear commentary on the current day's ecological situation.
A massive steel sculpture by the Mexican artist Miguel Calderon, titled Motel 6, represents a whimsical piece that looks like a regular billboard. However, it is not a simple advertisement sign but an artwork with a small room hidden in it. Miguel Calderon created a series of billboards like this one all over Mexico and presented one of them at Art Market.
Art Market San Francisco 2023 was curated by Nato Thompson who joined this year's edition as an Artistic Director, and led by the Fair Director Kelly Freeman. AMP, a creative events firm behind large art fairs, produced the event.
Whether you are an artist looking to present their work at an art fair or show in San Francisco, or a collector who needs to transport their newly acquired art pieces, Fine Art Shippers is always happy to help. We provide top-notch art shipping and art handling services, delivering fine art and antiques across the country. Our quick and safe art shuttles visit San Francisco every three to four weeks, so make sure to contact us for information on the art shuttle schedule.