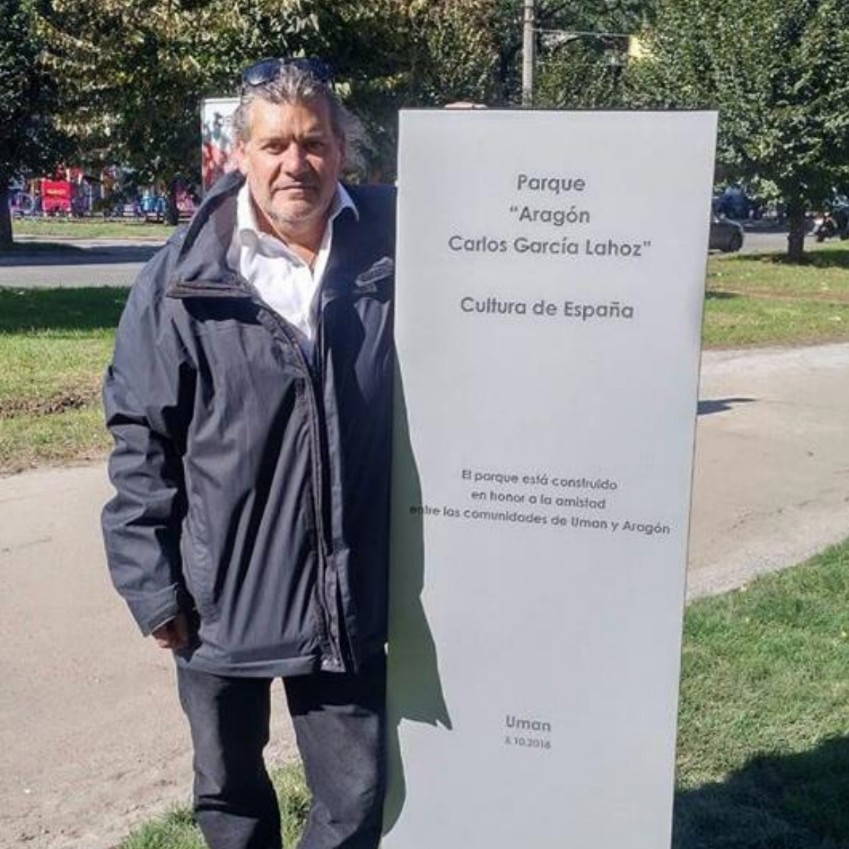 Spanish sculptor Carlos García Lahoz has strong artistic ties with Ukraine, where he has actively collaborated with reputable local museums and cultural institutions and has held several successful exhibitions. Despite the ongoing war in Ukraine, the artist continues to find ways to support his friends and partners in the country. Currently, he is working on new projects that he intends to showcase in Ukraine in the coming months. Carlos García Lahoz shared the details of these projects with Fine Art Shippers.
Artist Talk: Carlos García Lahoz Creates Art for War-Torn Ukraine
You are working on a new sculpture for Ukraine. What will it be and where do you plan to install it?
Carlos García Lahoz: There is a park in Uman named after my province, Park Aragon, which already houses my sculpture titled "Maternal Instinct," honoring mothers. The new sculpture I am working on will be called "Father," dedicated to the paternal figure. Through this artwork, I aim to pay tribute to the person who created the park back in October 2018. She remains in Ukraine because she's a big patriot and wants to be with her friends and defend the city. Installing this sculpture would be a meaningful gift for her and an important addition to the park. My plan was to visit the park in August, but the situation doesn't look good, so I intend to ship the sculpture to Uman for installation.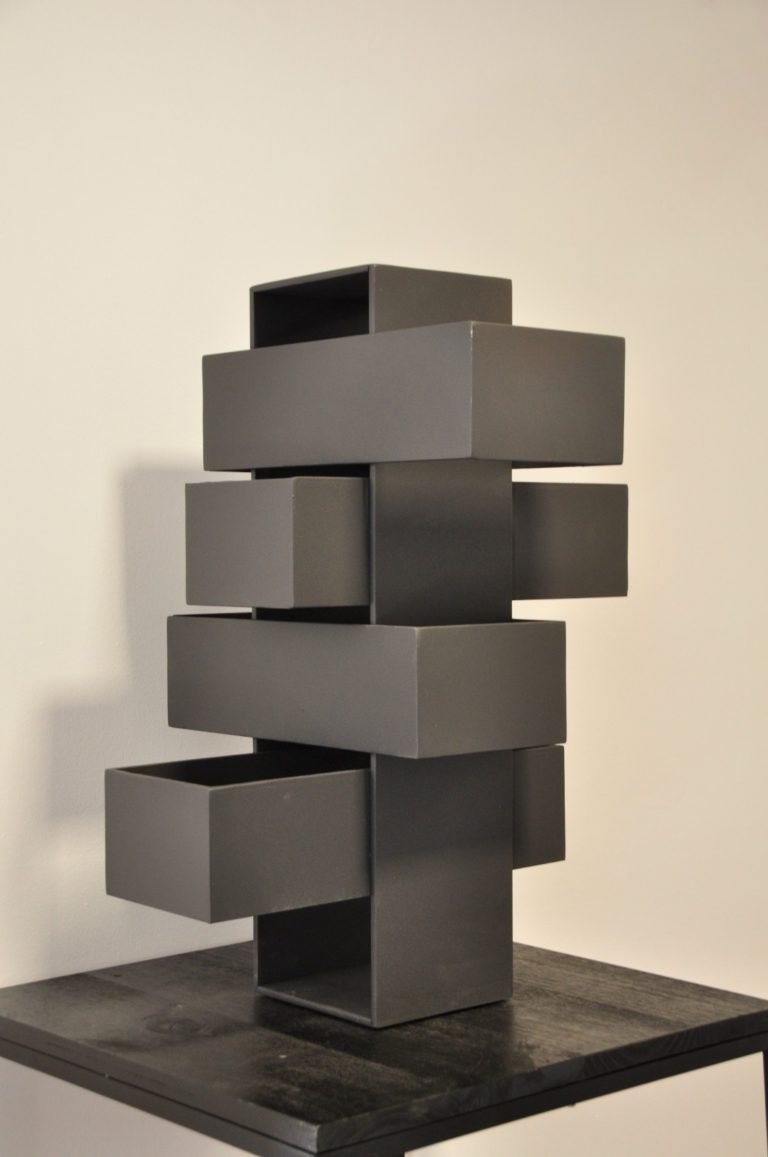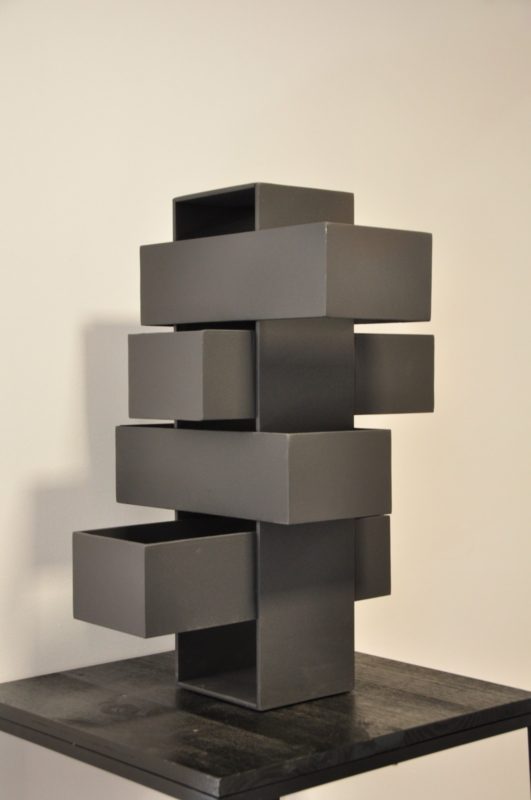 What other projects in Ukraine are you engaged in?
I am also the director of a Ukrainian-Spanish film festival called "HUman." It was established in 2018 as a means to foster intercultural connections between Ukraine and Aragon, my hometown. We have successfully organized four editions thus far and are currently planning the fifth one. The festival takes place in Saragossa and Madrid, Spain, as well as Uman and Kyiv, Ukraine. Occasionally, other cities in Spain or Ukraine express interest in participating, but the primary locations remain the cities I mentioned.
Before the war, we used to coordinate consecutive screenings in Ukraine and Spain. In October, I would travel to Ukraine for the anniversary of the park in Uman, where we would hold screenings. Following that, I would often spend some time in Kyiv, where they frequently host exhibitions featuring my projects. Subsequently, I would return to Spain to hold screenings in my hometown of Saragossa and in Madrid, with the support of the Ukrainian embassy.
Last year, due to the war, we were unable to hold the festival in Ukraine. However, I organized the Spanish part of the festival, exclusively showcasing Ukrainian films as a gesture of support. This year, I plan to travel to Ukraine in October and visit different cities for screenings once again.
What kind of films do you feature at the festival?
The festival focuses on short movies without dialogue. We made this decision due to financial constraints, as it eliminates the need for film translation or subtitling. Potentially the festival can be screened worldwide, without any language barriers. After the successful first edition, we decided to continue with the same format for subsequent editions. The programming primarily consists of fiction narratives, along with some animation.
What organizations does the festival partner with?
In Uman, the festival is organized by the local administration and takes place in the local cinema. in Kyiv, I usually collaborate with the Taras Shevchenko National Museum. But this year we have partnered with the Spanish Embassy in Ukraine. Additionally, we have plans to expand to Lviv. The city has a significant Ukrainian-Hispanic community, and we are considering holding an exhibition and a short movie festival there.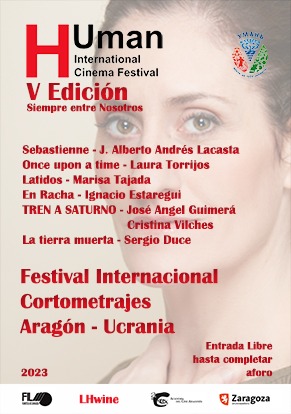 You have exhibited extensively in Kyiv, collaborating with the Taras Shevchenko National Museum. Do you have plans for new shows in Ukraine's capital?
Yes, I am currently preparing an exhibition called "Twin Souls." It presents a dialogue between Francisco de Goya's and Taras Shevchenko's prints, which I interpret through my sculptures. This project has been exhibited in various cities, including Kyiv, Kharkiv, Lviv, Uman, Madrid, and Saragossa. Normally, it is held in a different city each year, but due to the pandemic and subsequent war, we had to put it on hold. However, we want to revive it this October. The Spanish Embassy has expressed keen interest in celebrating the National Day of Spain by supporting this project.
How are you currently communicating with your Ukrainian partners? What hurdles and limitations do you face due to the war?
Many of my Ukrainian friends have limited access to Wi-Fi, and bureaucratic processes further complicate matters. The Spanish Embassy's cultural department is not always in Kyiv due to the circumstances. Despite these obstacles, we continue working because we believe it is important to demonstrate that life must go on, even in the face of war. I feel a deep connection to the country. I have a lot of friends there. I consider myself a part of Ukraine and feel a responsibility to be present.
Photo courtesy of Carlos García Lahoz
Images in the order of appearing:
Carlos García Lahoz in Park Aragon, Uman, Ukraine
Father by Carlos García Lahoz
Human International Cinema Festival poster