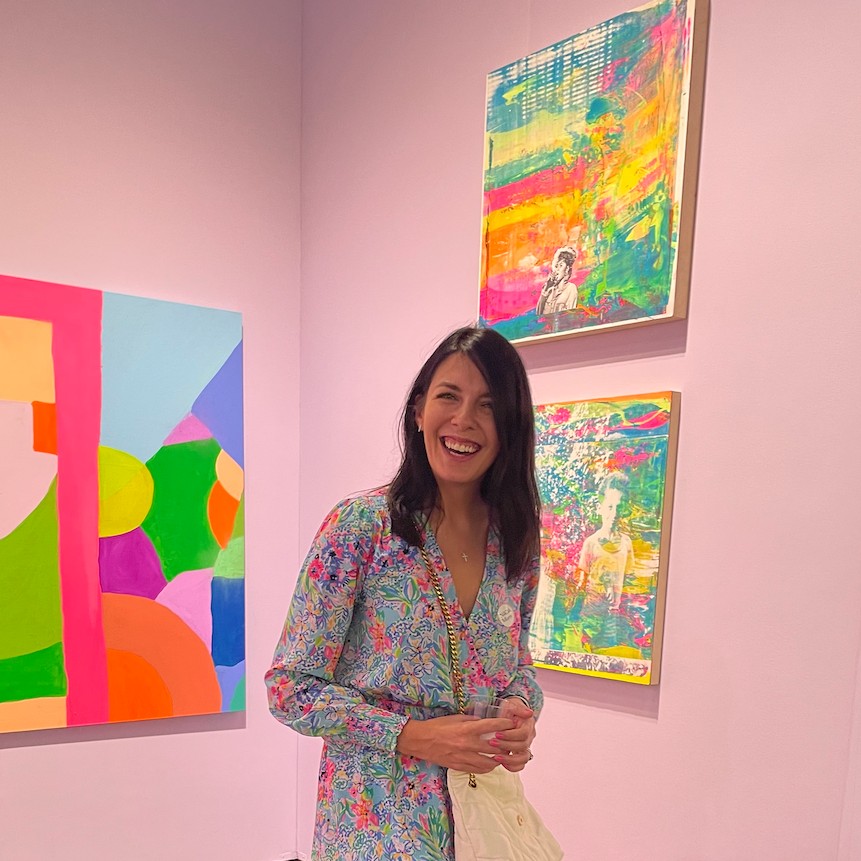 Alexandra Shatokhina is a Miami-based abstract painter. Although her career has been developing quite successfully, she says that making a living as an artist is never easy. Fine Art Shippers spoke with her about what it takes to be an artist today and how beauty can help us in our lives.
Artist Talk: Alexandra Shatokhina on Abstraction and Making Money as an Artist
In your artist statement, you write that you approach painting in a sculptural way. Could you elaborate on that and tell us more about your vision of painting?
Alexandra Shatokhina: My art has three main features: a combination of oil painting and volume to create a feeling of a third dimension, decomposition of nature to the abstraction, and the hedonism of watching the art. By creating a third dimension, I consider my work to possess a sculptural aspect. I create textures and shapes with paints. I love experimenting with colors, especially the combination of warm and cold palettes. I spend a lot of time applying layers. I have to wait a few days for them to dry, which eventually gives a very contrasting and clean combination of colors.
What paints do you use?
I use oil paints. I don't know any other material that stays as bright as these, and besides, it's very versatile.
What is your educational background?
I studied in St. Petersburg, Russia, where I took a course in painting. It was a purely academic course, complemented with classical training. I gained a lot of visual experience in art and found my time in St Petersburg very interesting We also had the opportunity to do internships abroad. I decided to go to Central Saint Martin's University. . It was a very intense time. We visited contemporary art galleries and met artists in their studios and collectors behind closed doors. I realized that I had to find my voice as an artist and develop my own practice. That's how I moved from figurative painting to abstraction, and I have been on that path ever since.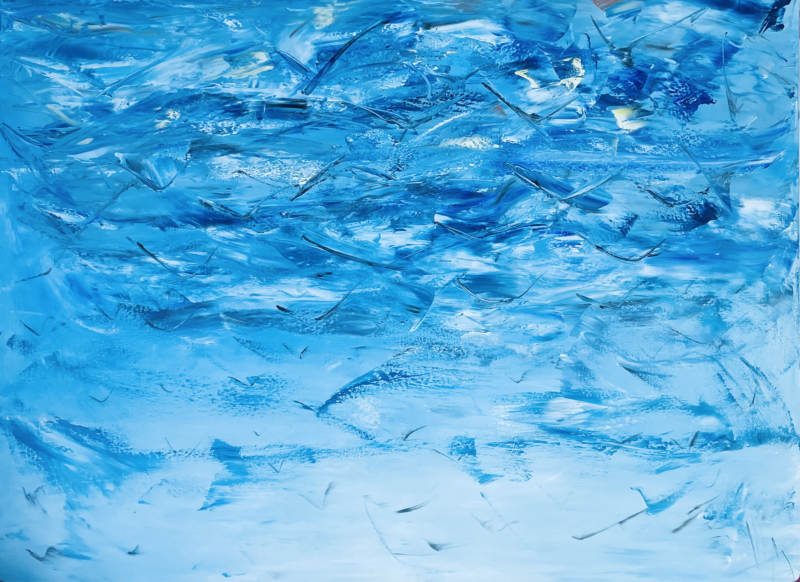 You say you admire artists like Gerhard Richter, Anselm Kiefer, James Turrell, and Anish Kapoor. Why are you drawn to these artists?
As far as Gerhard Richter is concerned, I am fascinated by the structure of his paintings. Anselm Kiefer is brilliant in the way he uses layers of oil paint and integrates other materials like wood, chalk, or stones into his canvases. The same things attract me to Anish Kapoor: textures and the way he uses materials. As for James Turrell, his genius is found when he works with light and colors.
Abstract painting is about evoking emotions. What do you want the viewer to feel when looking at your works?
I was thinking of this on my recent trip to the Venice Biennale, which is of course the largest international exhibition of contemporary art. It made me think that perhaps art today lacks beauty. That's something we always need. My paintings are about beauty. The fleeting beauty of trees swaying in the wind, clouds in the sky, and the calm waters of a mountain lake. I want to awaken these feelings of connection to beauty for my viewers. Our lives are complicated enough, we need things that are simple and profound at the same time. Imagine receiving a beautiful bouquet of roses. The action and object are simple enough, but one can find complex beauty in the rose.
Please tell us about your current projects. What are you working on now?
My next series of paintings will be about forgotten thoughts. Thoughts are ephemeral, they come and go all the time. We can be thinking about something one moment, and the next moment, we get distracted and forget about it completely. Or we may have creative ideas that do not come to fruition and remain just thoughts piled up in the back of our minds. I am also collaborating with some public institutions in Miami where I will exhibit my works.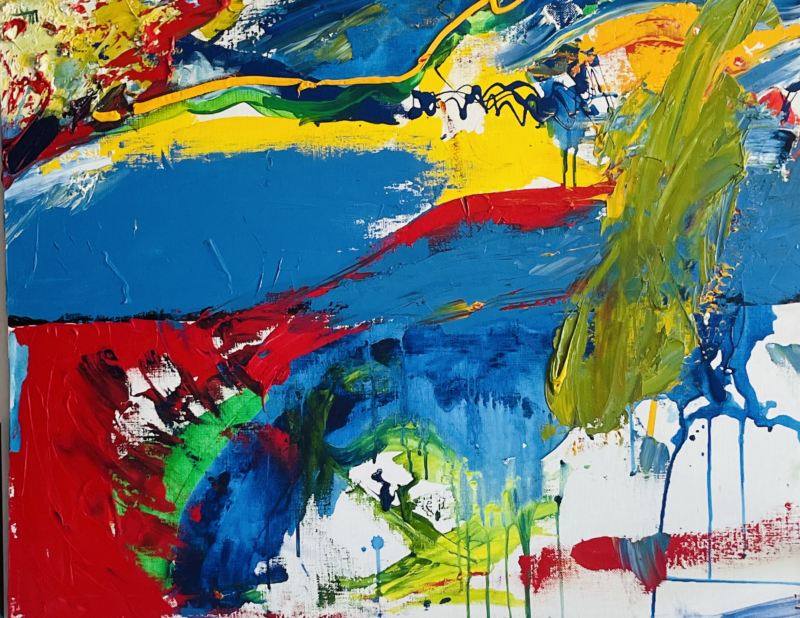 What does it take to market yourself as an artist and make money as an artist today?
It's complicated. I wouldn't recommend anyone to go down this complicated path. (Laughs). Being an artist is the longest investment you can make in your life. People with "normal" jobs have salaries. Artists don't. Our income is unstable. To make a living as an artist, you need not only talent but also connections you build through networking and attending exhibitions. This can be draining. Getting caught up in management and the financial side of things is the opposite of creative work. Also, if you get too involved with self-promotion, you run the risk of starting to do things that you think the audience would like. Art becomes mere work. Finding a good art dealer is real luck for an artist; sometimes it's harder than finding an intimate partner.
What has been your experience with transporting art to clients and exhibitions?
Art shipping is always a headache for me. I want to make it as easy as possible, but it never works that way. Unfortunately, the logistics are very complicated. And I am always afraid that something will go wrong and the painting will be damaged. That's why I prefer to work with professional art shippers or gallery owners. With them, I don't have to worry about all the little details like packaging or climate control.
Photo courtesy of Alexandra Shatokhina