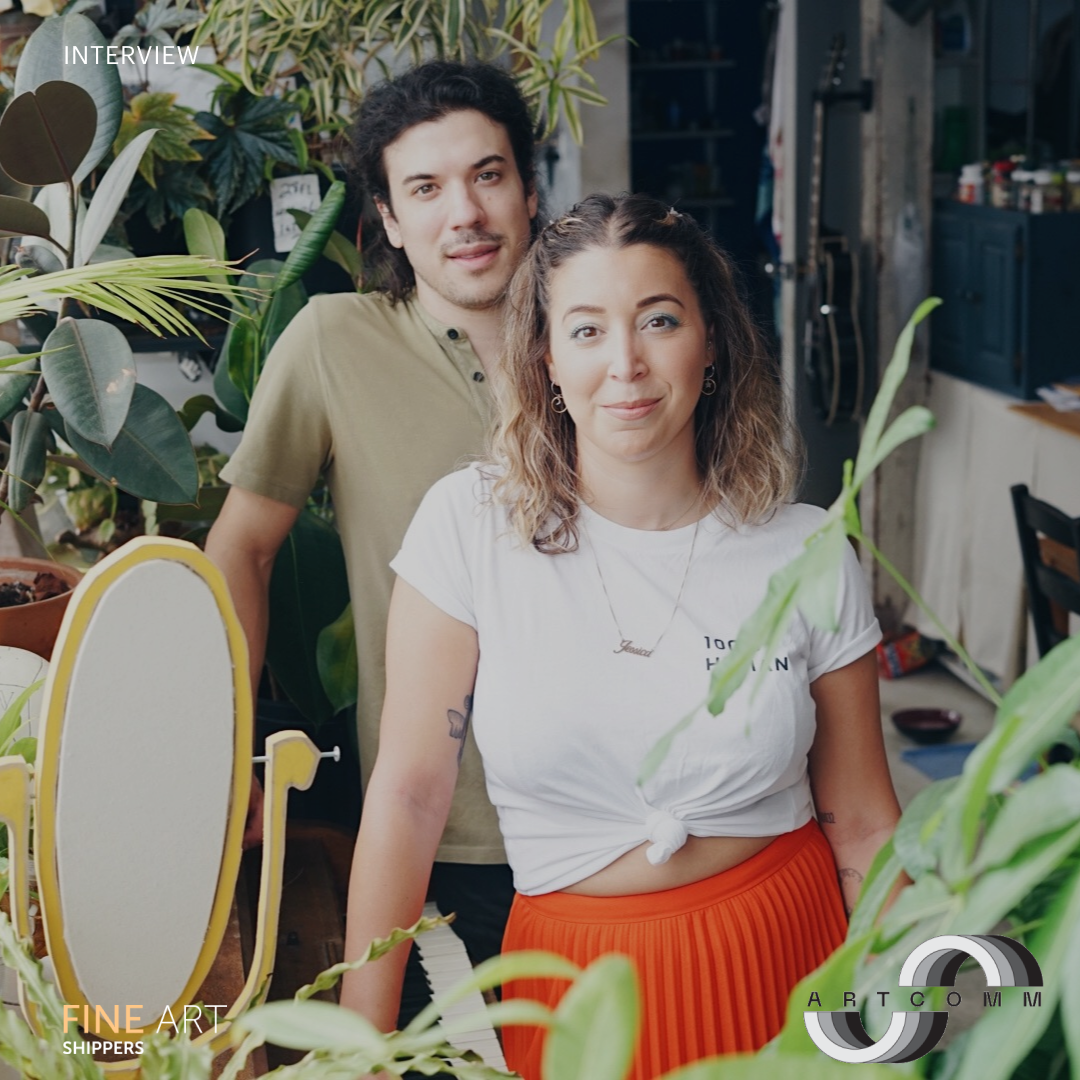 Artcomm is an art consulting firm founded on the ethos of transparency for both clients and the artists they work with. Fine Art Shippers sat down with its co-founder, Jessica Bruzzaniti, to discuss their approach and ways to make art collecting affordable, regardless of one's budget.
Artcomm: Making Art Collecting Transparent and Affordable
You have an interesting career story, moving to the US from Australia. Could you tell me more about your background?
Jessica Bruzzaniti: I was born in Australia and moved to the US in 2014 after completing my Fine Art degree at Monash University. Although Australia has a budding art scene, it is still limited, especially compared to the US and Europe. My transition to America was easy logistically as I have dual citizenship, which I inherited from my mother, who was born in Colombia and later became a naturalized US citizen. On arriving in the US, I had some potential job interviews but no secured position. My first job was an unpaid 40-hour-a-week internship at a gallery in New York. Over time, I gained experience across various facets of the art industry, having worked at galleries, museums, artist studios, and production houses. Ultimately, I turned to art advising, where I felt most confident and skilled. Very soon, I realized that was my niche in which I wanted to develop personally and professionally.
What was the turning point where you decided to start your own art consulting business? What was your motivation?
Art schools give you knowledge about art and art history but they don't teach you about real-world application and how it translates to jobs in the art industry. I started my career working at galleries and museums, trying to figure out what I could do with my art degree. I came across art advising serendipitously; my mother introduced me to her friends during a visit who had contacts in the field. I ended up working in art advisory for almost five years until the pandemic hit. During Covid, while working from home, I realized I could branch out on my own. It was then that Tayler Beck and I, who were already colleagues, decided to start Artcomm together.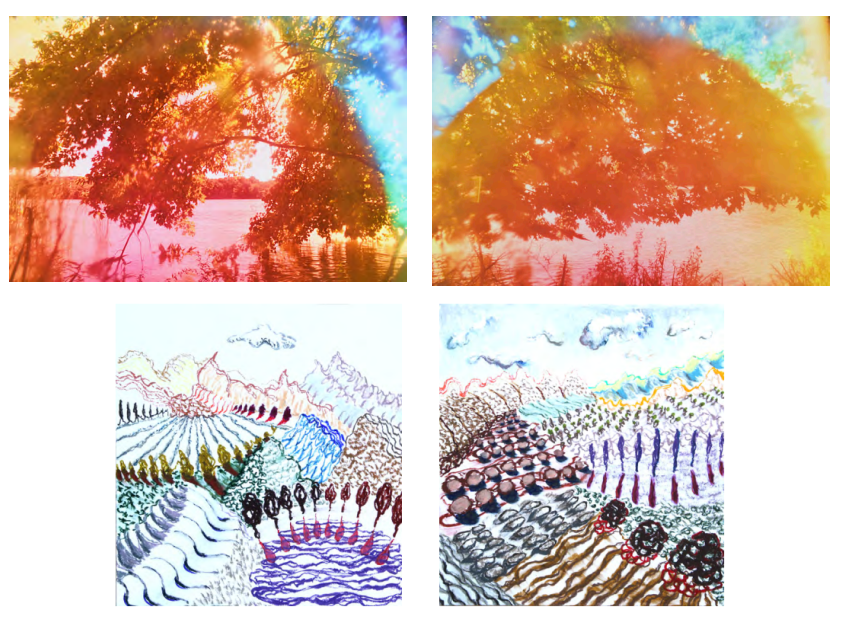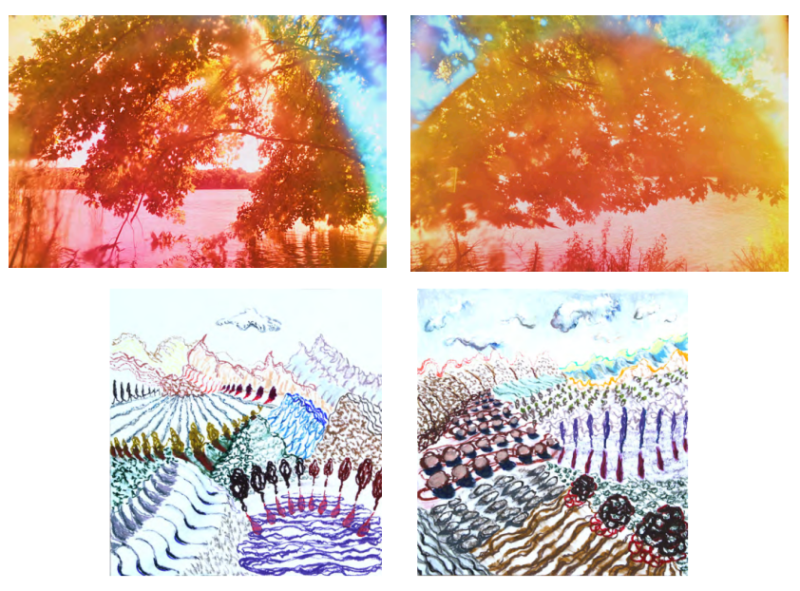 What are the underlying principles of Artcomm? What distinguishes you from other art advisories on the market?
Very often, processes within art advising and collecting aren't transparent, with multiple entities taking a cut, leaving clients unaware of who is getting paid and for what, and artists are usually at the bottom of the list. We adopted a transparent pricing model, where we charge a percentage of the total project cost, ensuring clients, whether individuals or businesses, understand what they're paying for. The fee varies depending on the art piece and any discounts we can secure through our industry relationships. We're always transparent with the clients about our financial dealings.
Similarly, when we work with artists, we prioritize their interests. Many artists face substantial costs for materials and exhibitions, yet galleries frequently take up to 60% commission. Our goal is to provide artists with a more equitable share of their sales.
Another important aspect is our charity project Special Editions. We collaborate with emerging artists inviting them to create works across various mediums in editions for sale on our website. For every acquisition, $10 goes to our partner, A.R.T (Art for Refugees in Transition), who helps refugees across the globe integrate into new societies.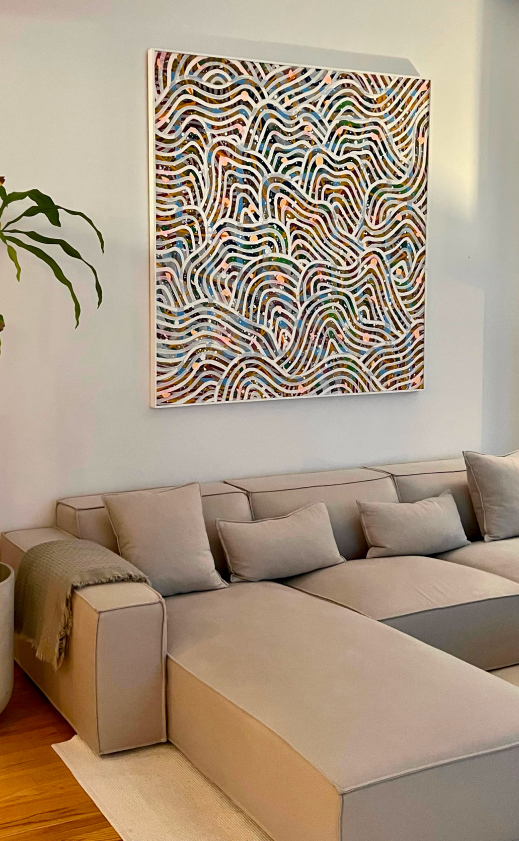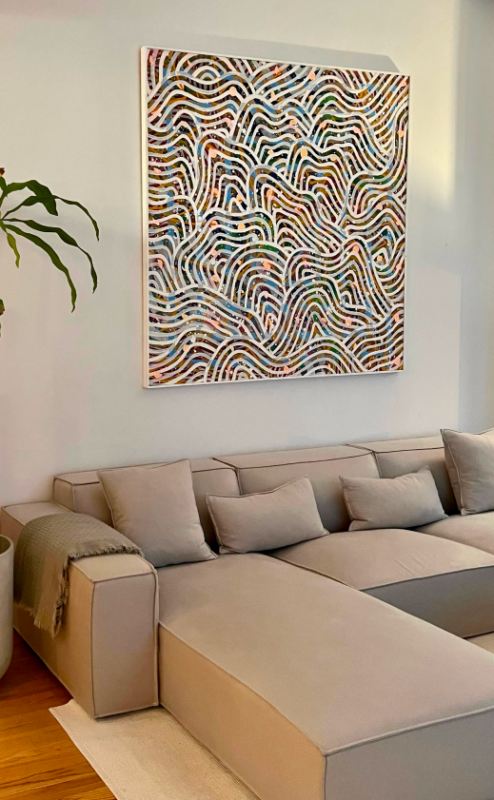 Could you share more details about Art for Refugees in Transition? Why did you choose to work with this project?
Tayler and I both come from immigrant backgrounds. Moreover, many of the artists we partner with are immigrants or minorities as well. This is why making a social impact is one of our core values. We've long been involved in community-focused projects. After thorough research, we discovered this program, which is focused on helping people in refugee camps preserve their traditional crafts. Its mission resonated with us, and it is led by an exceptional and selfless woman whose dedication is truly remarkable.
What is your process of working with collectors, both established and those just considering starting an art collection?
First of all, we initiate a conversation to understand their interests, collection goals, and budget. Budget is the key starting point. We want art to be more affordable for as many people as possible, and we build a collecting strategy for clients with different means, whether they are willing to spend a million dollars or just $500. For clients interested in art as an investment, we provide recommendations on artworks that could potentially grow in value over time.
When it comes to businesses, we've collaborated with organizations in hospitality and medicine. For instance, we've worked with Valley Medical Group in New Jersey multiple times. Often, for such projects, we provide aesthetically pleasing prints that don't necessarily have high value.
Where do you find art to meet the requirements of diverse clients with different budgets?
We've developed a database, initially created for personal reference, drawing from both online research and our active involvement in the art scene locally, nationally, and internationally. Being artists ourselves, Tayler and I have close ties with the local art community, which gives us insider knowledge and helps keep our finger on the pulse.
Visiting art fairs and exhibitions is also part of our job and a way to build and maintain expertise. While you can find photos on platforms like Artsy, there's a huge difference between viewing an artwork online and seeing it in person. It allows you to truly grasp the style and get a physical impression of the piece. Attending these live events also provides an opportunity to meet artists, offering a deeper understanding of their work. This, in turn, enables us to provide better-informed recommendations to our clients.
Interview by Inna Logunova
Photo courtesy of Artcomm