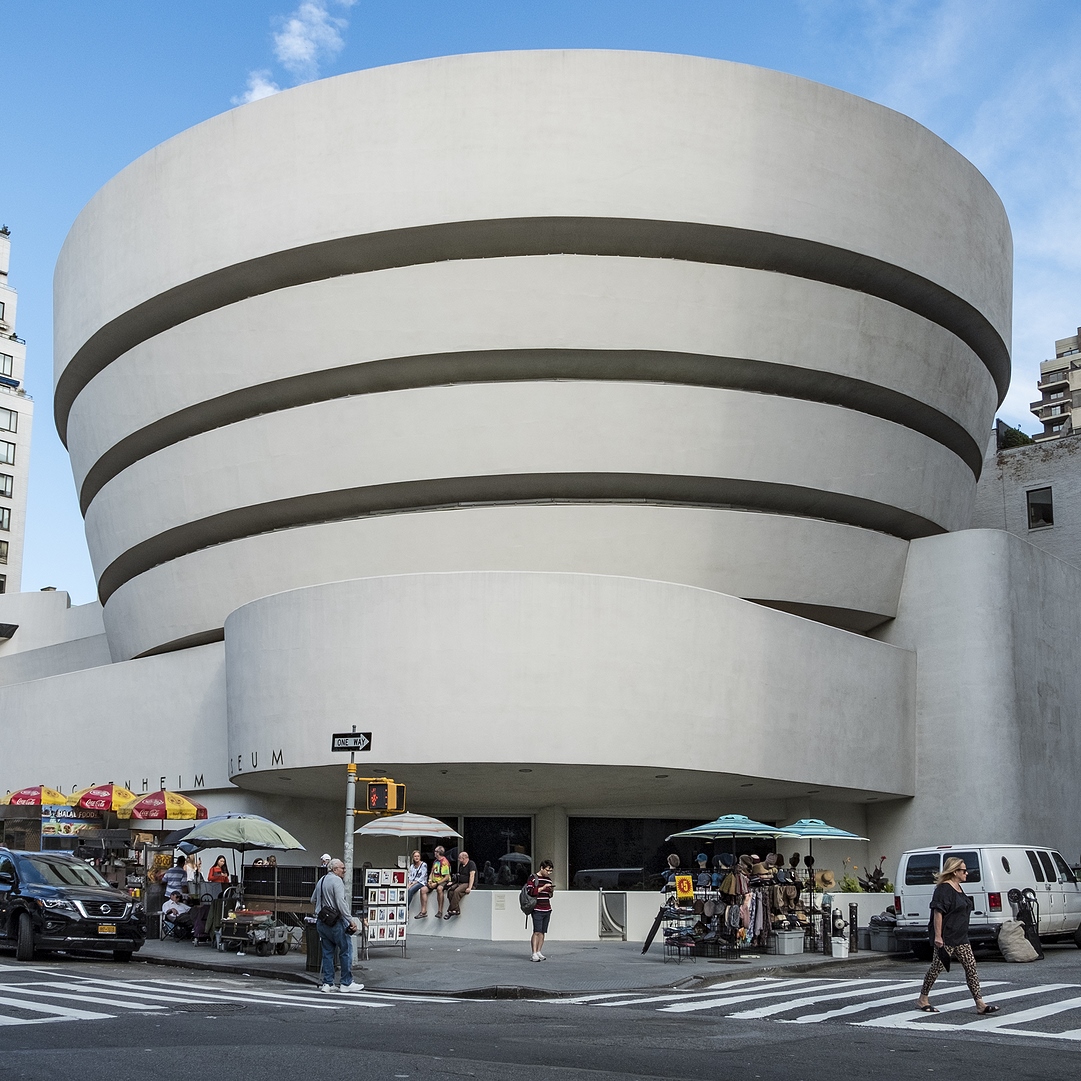 There are no less than 35 fine art museums and approximately 1,400 art galleries in New York City. On the one hand, this means an incredible number of cultural opportunities in literally every area of the city. On the other hand, for someone new to the city, choosing a must-see museum or gallery can be very difficult. With that case in mind, we have compiled our subjective list of the best places to experience the fine arts in New York.
The Best Places to View Fine Arts in New York: A Subjective Guide
1. The Solomon R. Guggenheim Museum 
Solomon Guggenheim, an heir of a wealthy mining family, began collecting European avant-garde art in 1927. As the collection grew, he opened it to the public. Today, the Solomon R. Guggenheim Museum features arguably the most representative collection of modern art in the United States. Here you can find prominent paintings by Wassily Kandinsky, Pablo Picasso, Paul Gaugin, Vincent van Gogh, and many others.
The building of the museum also deserves attention. Its bold modern forms were created by Frank Lloyd Wright. It is now included in the UNESCO World Heritage List.
2. The Frick Collection
If you love art by Old Masters and want to enjoy some of the best fine arts in New York, then we recommend visiting The Frick Collection. Why not the Metropolitan Museum of Art? Of course, the MET collection is more famous and larger, but what we like about The Frick Collection is that it is compact and fundamental at the same time.
Here you can study the history of art from Piero Della Francesca to Pierre-Auguste Renoir in just a couple of hours. There is also a cozy courtyard in the museum you will love.
3. The Whitney Museum of American Art
And what about American fine arts in New York? If you want to see works by Alexander Calder, Edward Hopper, Georgia O'Keeffe, or Andrew Wyeth, you should definitely visit the Whitney Museum of American Art. The museum's collection dates back to 1932 when the institution opened its first biennial exhibition of contemporary American art.
Hopefully, this list will help you choose the best places to visit while you are in New York. Each of them is unique, and each of them deserves your attention.