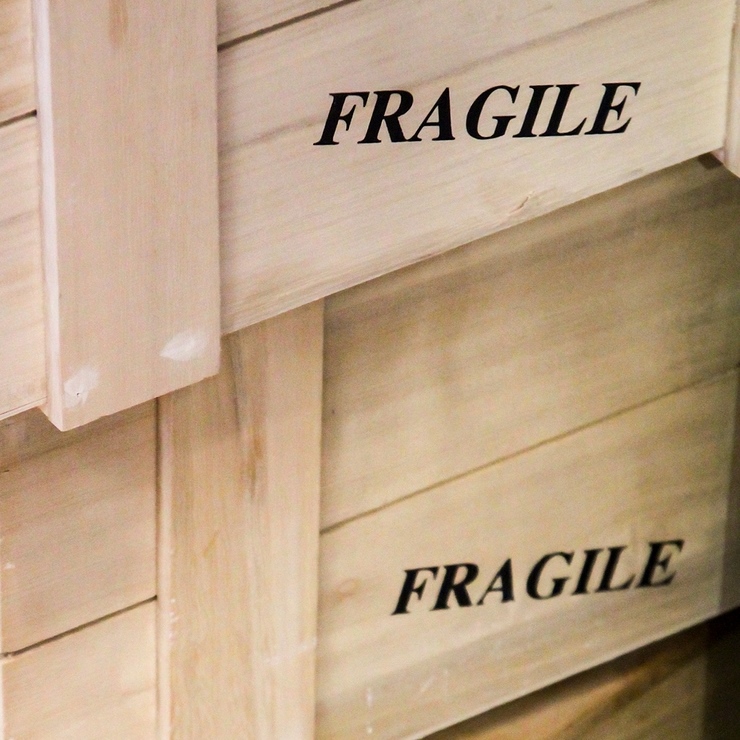 Storing your art belongings is a task you should approach with a high degree of diligence, as many delicate and fragile pieces of fine art may get damaged as a result of improper storage conditions. That's why it's critical to arrange the right storage environment in your place or send the art property to a well-equipped, secure art storage for the period of repair or paperwork preparation for shipment. We offer an optimal solution for NYC-based art owners – our art storage in Brooklyn meets all security standards and is great for storing fine art.
Who May Need Art Storage?
There are many situations in which art storage in Brooklyn will come in handy. If you're an art collector who has bought an art item in NYC but needs to wait for the documents before the artwork is transferred, this storage will be a convenient transit point for your new belongings.
Another use case is a small shipment awaiting a bulk order to accumulate. When you have one painting and want to save money on its transportation overseas, it makes sense to keep the item in storage until you have more artworks to ship so you can book a sea container for a more cost-efficient delivery.
Art Storage in Brooklyn: Benefits for Art Owners
Why choose our art storage in Brooklyn? We offer some tangible advantages to all art owners.
Full-service spectrum of art shipping and handling assistance. Our qualified art handlers can pick up your artwork at your location and package it safely for durable storage.
Insurance coverage. We can organize insurance coverage for your objects stored in our unit.
Ultimate security. All items held in our storage unit stay in a controlled environment, comprehensively protected with security measures for valuable property storage.
Support for bulk shipments. Your artwork can stay in our storage as long as a bulk shipment for your art objects is planned in bulk.
Any storage duration. Our unit is suitable for short-term and long-term storage, depending on your goals and specific needs.
All these features are a good reason to entrust your fine art to us and store it at our art storage in Brooklyn while it awaits relocation, shipment, or display. Fine Art Shippers takes proper care of all entrusted property and regularly monitors the storage conditions to ensure your art is safe and sound.