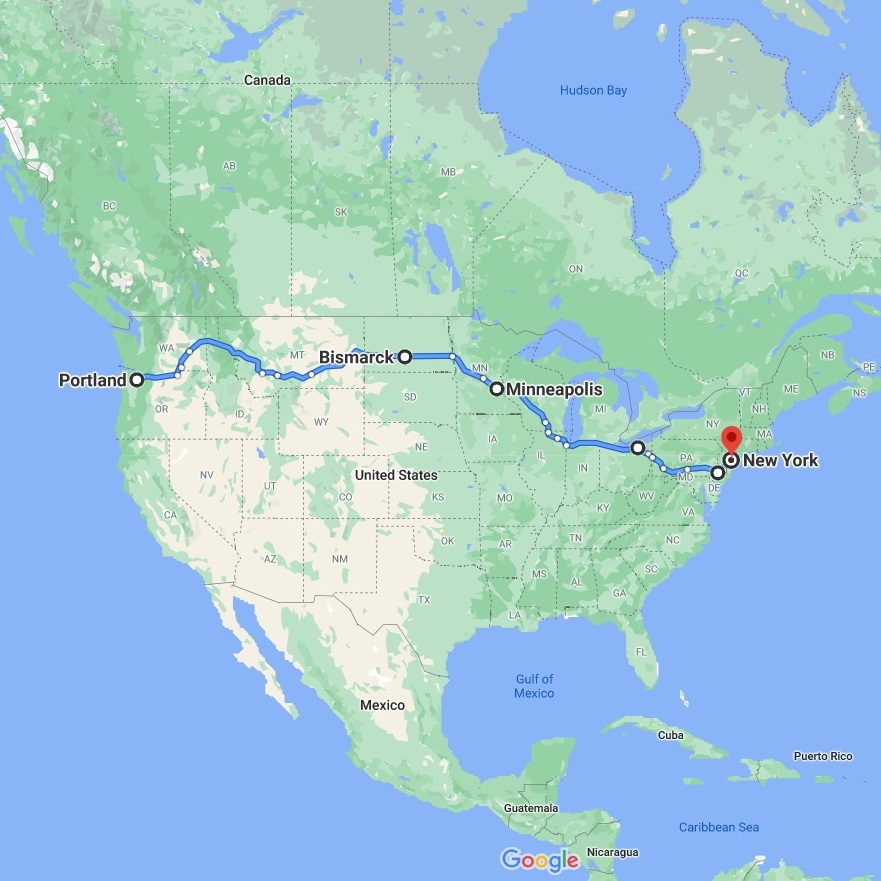 Fine Art Shippers is happy to announce that our cross-country art shuttle going from the West Coast to the East Coast is scheduled for the next week. The shuttle will leave Portland on April 27, 2021, after picking up artworks from different locations in California and Oregon, and will head to New York City with stops along the route. We will particularly be able to deliver fine art to Bismarck, Minneapolis, Cleveland, and Philadelphia. Other stops are possible on request. Now, let's take a closer look at our upcoming art shuttle Portland – New York.
Art Shuttle Portland – New York
The upcoming art shuttle Portland – New York is part of another consolidated art shuttle that is now on its way to the West Coast, delivering art from Texas to California and Oregon. After the work is done, the shuttle will head to New York, making stops for art pick-ups and deliveries along the way.
On April 26-27, our art shuttle will be picking up art items from private residences and business locations throughout Portland. After leaving Portland, it will go to Bismarck, North Dakota, and then to Minneapolis, Minnesota. In Minnesota, we will also be able to visit the suburbs of the Twin Cities, including New Brighton in Ramsey County. The next stop of our shuttle will be in Cleveland, Ohio. We will also visit Akron.
From Ohio, our art shuttle Portland – New York will head to Philadelphia, with a stop in Lansdale, Pennsylvania, and finally to NYC. It is also worth noting that other stops along the way from the West Coast to the East Coast are possible as well. For example, we can visit Chicago and Pittsburgh if needed. For all details, please do not hesitate to contact our team or request an online shipping quote right from our website.