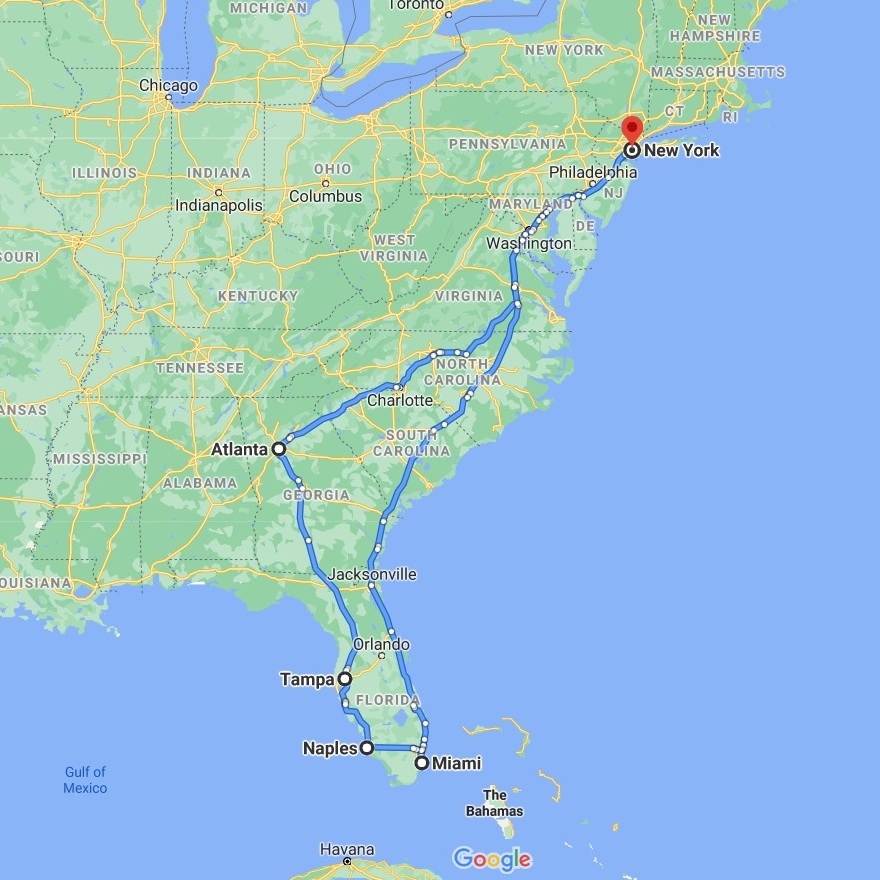 Fine Art Shippers is pleased to announce that our next art shuttle New York – Florida – New York is scheduled for June 8, 2021. The shuttle will cover a round-trip route, with stops in the major cities of Pennsylvania, Maryland, Florida, Georgia, North Carolina, and other East Coast states. In Florida, we will stay for a couple of days and will be able to visit many locations in both the Southeast and Southwest regions of the Sunshine State. Our way back to New York will run through Atlanta, Georgia, where we will also have a stop.
Art Shuttle New York – Florida – New York
On June 8, our round-trip art shuttle New York – Florida will leave NYC, heading to South Florida. The route will pass through Philadelphia, Baltimore, Washington, DC, Richmond, Savannah, and Jacksonville where we will be able to make stops if required. In South Florida, our team of art handlers will visit Wellington, Boca Raton, Pompano Beach, Miami, and other cities to deliver fine art and pick up the items that need to be transported to New York.
After leaving Miami, our art shuttle will head to another part of Florida where we will have stops in Naples, Tampa, and nearby cities. When the work in Florida is done, we will head to Atlanta, Georgia, and finally to Charlotte, North Carolina. The way back to New York will be through Washington, DC, Baltimore, and Philadelphia. If you need art delivery to any of these cities, we can make it happen for you too.
Our art shuttle New York – Florida – New York is a perfect option to transport fine art and antiques along the East Coast safely and quickly. Please fill in a special form on our website for a free shipping quote or contact our team directly for details. We will be happy to be of service to you!