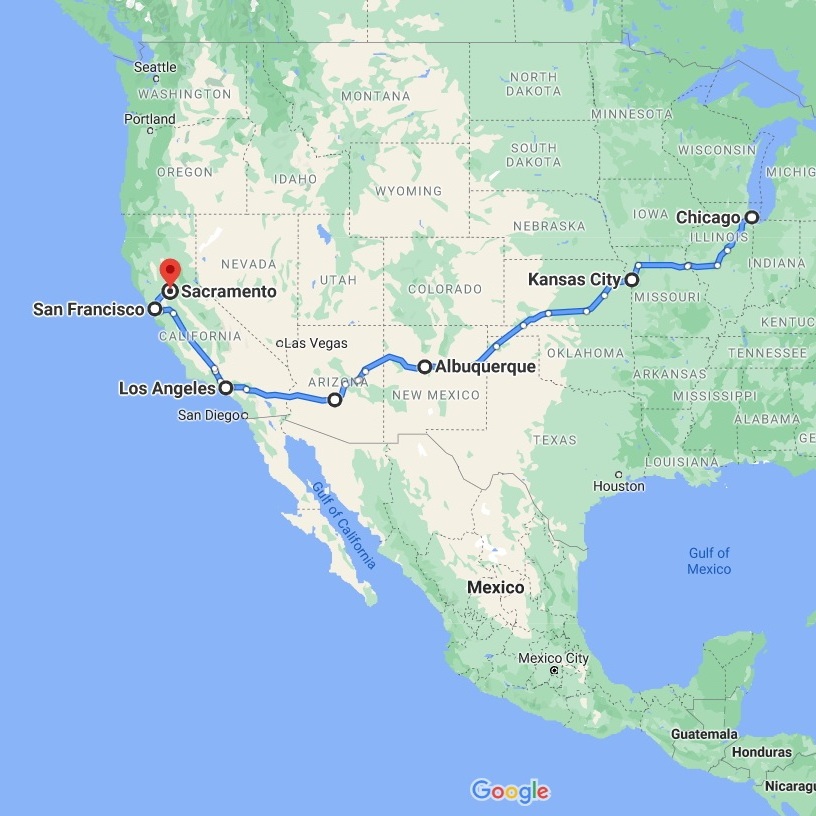 We are pleased to share with you another piece of great news regarding our art shuttle services in the United States. On February 12, we will have a cross-country shuttle going from Chicago, Illinois to Sacramento, California. Our art shuttle Chicago – Sacramento will pass through Kansas, New Mexico, and Arizona, with stops for art pick-ups and deliveries all along the route. We also allow some deviations from the route, so feel free to contact Fine Art Shippers if you want us to make a stop in, let's say, Denver, Oklahoma City, or Las Vegas. We can make it happen for you!
Art Shuttle Chicago – Sacramento from Fine Art Shippers
Our art shuttle Chicago – Sacramento will leave the Chicago area on February 12 after picking up art and antiques from all around the city and suburbs. The route to California will run through Kansas where we are planning stops in Kansas City and nearby cities, New Mexico with a stop in Albuquerque, and Arizona with a stop in Scottsdale. As mentioned above, other stops are also possible, including those that are located at some distance from the main route.
In California, we will have stops in Newport Beach, Los Angeles, San Francisco, and Elk Grove before arriving in Sacramento. We can also go to San Diego and San Jose if needed. Other stops are possible as well.
Our art shuttle Chicago – Sacramento is an ideal option to ship fine art, antiques, and other objects of value from the Midwest to the West Coast of the United States. Our services are very flexible and can be tailored to meet any requirements. Your satisfaction is our top priority, so please do not hesitate to contact Fine Art Shippers for any art shipping services needed. You can also request a free quote online right now!