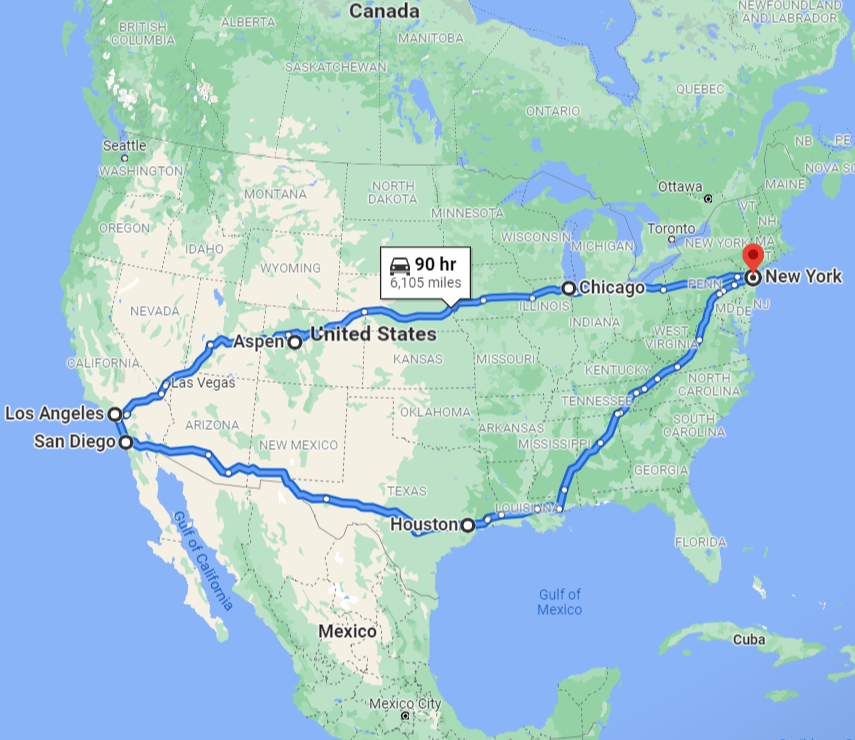 Fine Art Shippers is thrilled to announce that our next art shuttle NYC – Los Angeles – Chicago is about to take the road to California. The truck will leave the Big Apple to take a cross-country trip with stops along the route. We are going from the East Coast to the West Coast and back again, so if you need our professional help in art shipping to Los Angeles, now is the right time to contact our team. Below you will find all the essential details regarding the upcoming art shuttle.
Art Shipping to Los Angeles: Art Shuttle NYC – Los Angeles – Chicago
The art shuttle will start from New York City, where we will be able to pick fine art from all the five boroughs. After that, our professional team of art movers will drive to Houston, Texas. Please note that we can make stops in any place as long as it lies en route. Art shipping to Los Angeles takes some time, so it's better if you contact us in advance.
After Texas, the art shuttle will move to California. There, we will first visit San Diego and then head to Los Angeles. Our art handlers will be delivering and picking up art throughout the city and all neighboring areas. When the job is done, the truck will make its way to the City of Aspen, a small mining city in Colorado. From Colorful Colorado, we plan to reach Chicago, Illinois, for our final stop before going back to New York. Dates might change, so it is important to contact us directly for information confirmation.
Given the distance and road conditions, art shipping to Los Angeles is a long ordeal. That's why our professional fine art shipping services will be most favorable in such a situation. Feel free to request a shipping quote online or contact us directly, and we will get back to you as soon as possible.