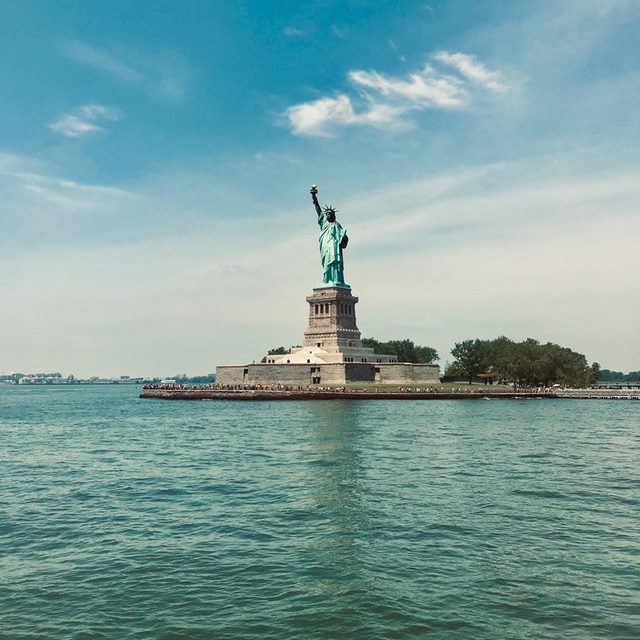 When it comes to the fine art shipping services in NYC, location plays a crucial role. After all, the better the location, the more efficient, comfortable, and faster the services are. At Fine Art Shippers, we boast a unique location in the midtown Manhattan, within a short walking distance from the largest auction houses and galleries, and also at a convenient distance to the biggest airports and the Port of New York and New Jersey, which allows us to provide the best art transportation services both locally and internationally. Using our extensive experience, the latest technology, and only the highest quality materials, we guarantee the fastest and safest transportation for any artwork, no matter the destination. From across the United States to around the world, our art shipping company is always the best choice for moving fine art and antiques!
Local transportation
Headquartered in the heart of NYC, our company offers local art transportation service in the New York metropolitan area. Equipped with a fleet of climate-controlled vehicles with a sophisticated security system, our art handlers and couriers are sure to deliver your precious possessions to wherever they need to be safe and sound. Moreover, we also operate across the country, delivering fine art to different parts of the United States.
Our services include:
On-time pickups and delivers
Professional packing and unpacking of art and antique pieces
White glove hand-to-hand courier service
Art installation services for public, corporate, and residential settings
Well-equipped warehouse for the temporary storage of any kind of artwork
International transportation
Whatever country you want to ship your art to, we can provide you with the most cost-effective solution tailored specifically to your needs. Our reliable partners throughout the globe share the same values as our team and guarantee the same quality of work as we do. Moreover, we offer both air and sea shipments services to meet any need and budget. This means that we can ship even oversized sculptures and large art installations, as well as handle urgent shipping requests.
Our services include:
International land, air, and sea transportation
Airport and seaport services
Professional packing and custom crating
Installation and deinstallation services
Help with customs documentation
Art insurance consulting and assistance services
Art storage services in many cities across the globe
Overall, whatever art shipping services you need, we can provide you with the best transportation solution ever. Just let us know about your requirements, and we will exceed all your expectations!