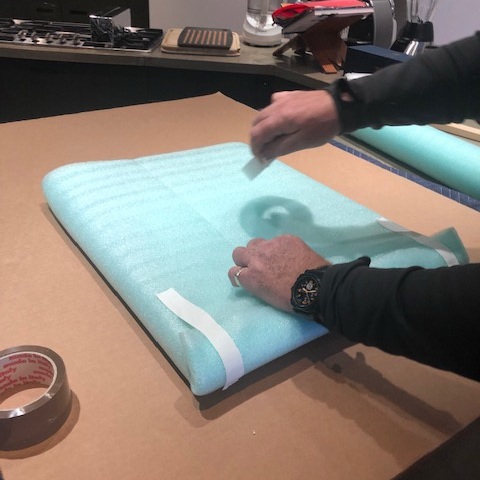 Fine Art Shippers is a family-owned company with more than two decades of experience in the art logistics industry. We started our business in 1995 and since then have been providing high-quality art pick-up, pack, and ship service in the New York metropolitan area and beyond. For today, Fine Art Shippers proudly works with many galleries, collectors, dealers, and auction houses, serving all of their art logistics needs, from local moving to art installation and exhibition set-up. However, our art pick-up, pack, and ship service is still the most popular service among both art business professionals and private collectors.
Art pick-up service
Fine Art Shippers operates throughout the New York metropolitan area, serving all boroughs and surrounding areas. We can come to your home, gallery, auction house, or any other location to pick up art anytime you need our help and assistance. Besides, in addition to our standard service, Fine Art Shippers also offers same-day art pick-up and delivery services in New York City to meet urgent deadlines and ensure that our clients get their precious art pieces right on time.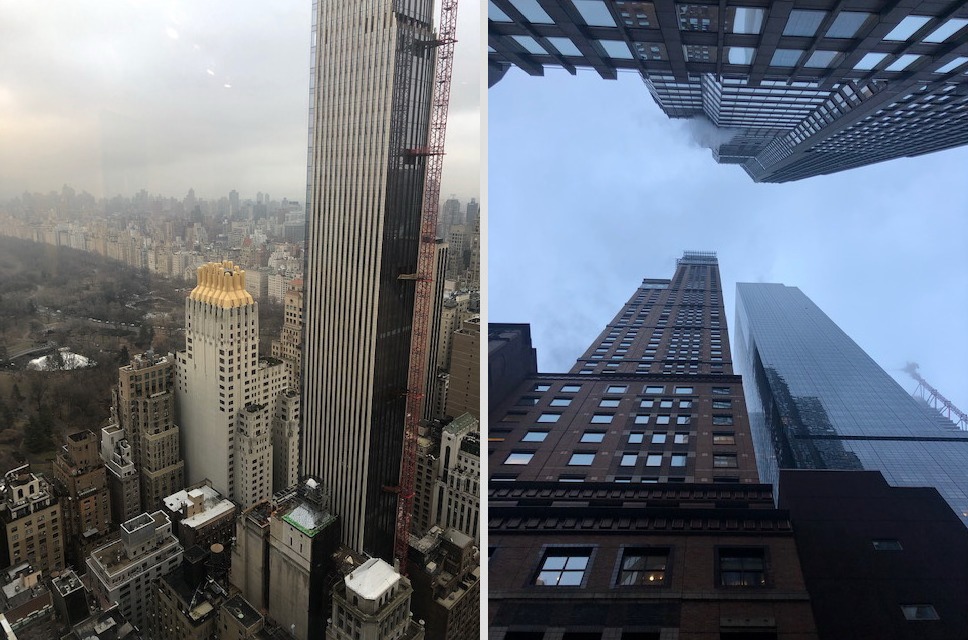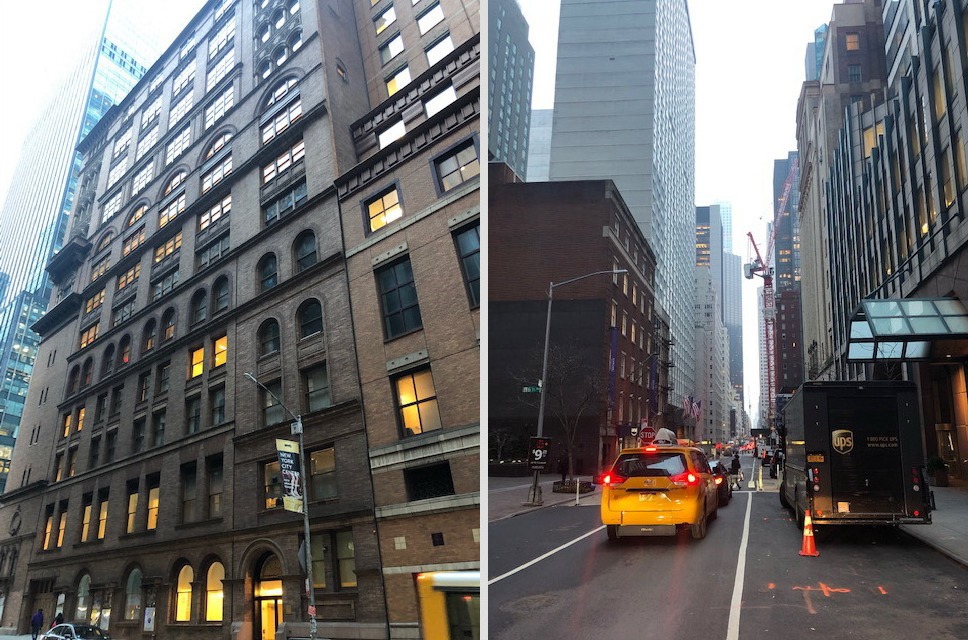 Art packing and crating service
Our team has long been known for providing comprehensive fine art packing services of the highest quality. We use the best art packaging materials carefully chosen in full accordance with the shipping requirements of the transported item. Besides, our art pick-up, pack, and ship service won't be so good without our ability to build durable wooden crates for every piece of art we are trusted to transport. Our crate makers have extensive experience in manufacturing custom crates for artworks of any kind, even for super large and heavy items with complex shapes.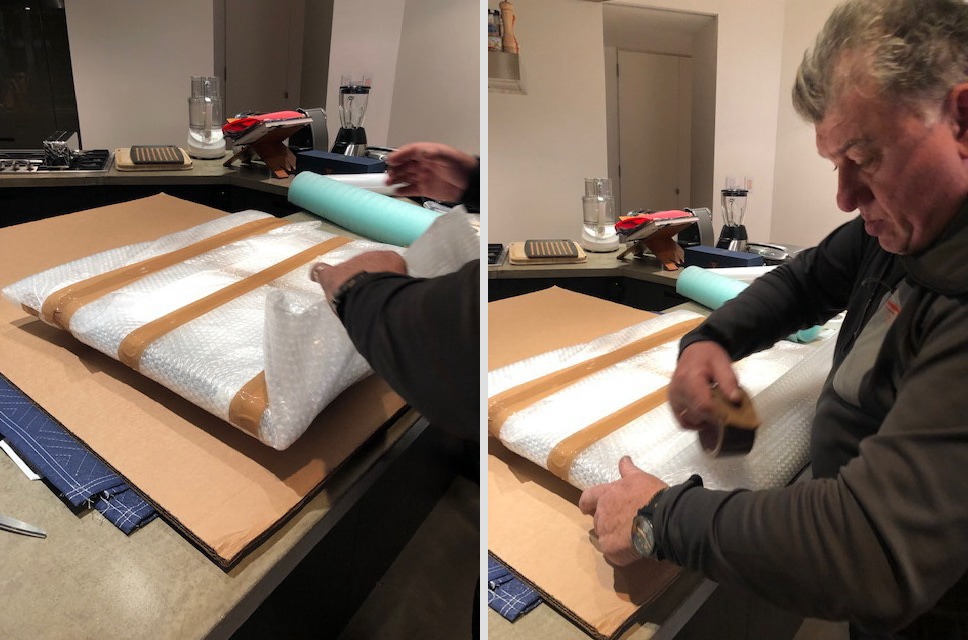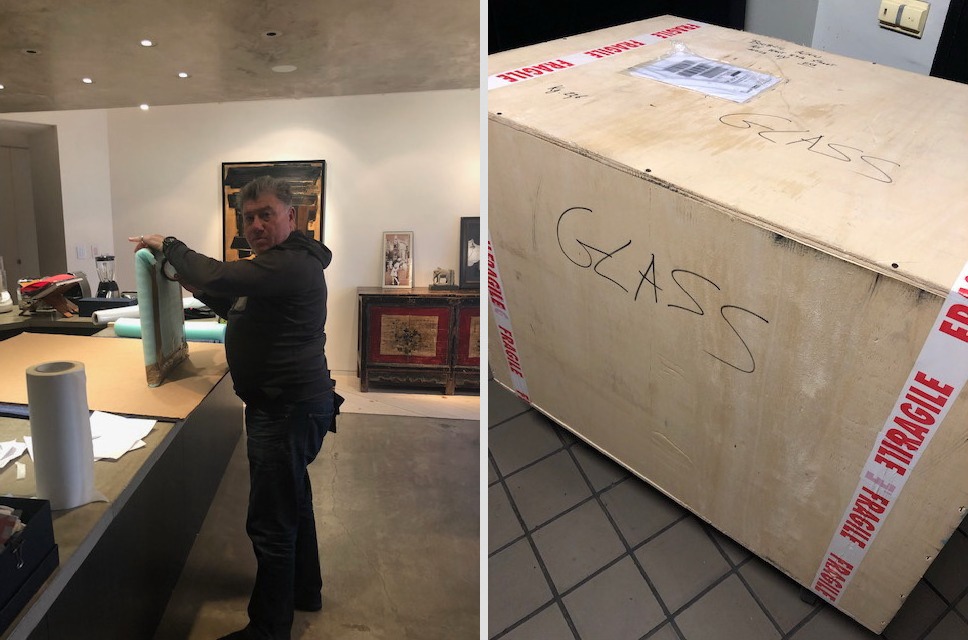 Art shipping service
Finally, Fine Art Shippers can ship your art to any destination in the world. We have partners and representative offices all over the United States and also in many foreign countries (Great Britain, France, Spain, Germany, Russia, China, etc.) to ensure that our clients have the best fine art shipping experience possible. Besides, we not only ship art but also handle all the paperwork and customs procedures, as well as provide an array of other services one may expect from a reputable art logistics company.
What is no less important, our art pick-up, pack, and ship service in New York is very reasonably priced, and we can easily prove this if you request a free shipping quote. Whatever your art logistics needs, Fine Art Shippers is the right place to come for professional help!