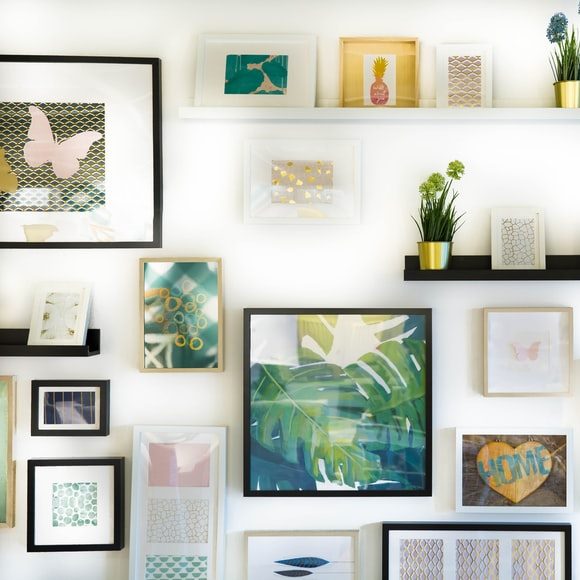 Fine Art Shippers is a professional NYC moving company providing clients with high-quality packing services for transporting fine art, antiques, luxury furniture, ceramics, and other delicate pieces. These valuable items also often hold a sentimental value and thus require thorough handling and packing solutions. In this blog post, we share some handy tips on fine art packing and crating.
Art Packing Tips from Our NYC Moving Company
Paintings and canvases
Moving fine art pieces is quite challenging. You should ensure proper packing and crating so that your belongings survive the transportation. For items framed with glass, make an "X" with masking tape to prevent shattering or cracking of the glass. Cover each piece with several layers of quality bubble wrap. Also, use corner protectors. Consider shipping in a wooden crate and make sure the artworks do not move inside it.
Art prints, photos, and small mirrors
For art prints, use a cardboard sheet and plastic sleeve. Insert your art piece into the sleeve face up. Do not forget to put the "Do not bend" sticker on the cardboard box. Mirrors and photos should be carefully wrapped in bubble wrap and placed into a sturdy box with padding.
It should be noted that our NYC moving company offers custom packing and crating services for artworks of any type to ensure their safe move, no matter the destination.
Antiques and sculptures
Antique pieces and oddly shaped sculptures are extremely fragile and expensive items. You should wrap them in multiple layers of bubble wrap and make sure each corner is protected. Wooden shipping crates are perfect for moving bulky and delicate pieces. Do not forget to provide lots of padding material so that your items do not break or crack during transit.
Feel free to contact Fine Art Shippers if you need to pack and move extremely valuable fine art pieces. Our NYC moving company can offer you a wide range of dedicated services at reasonable prices.