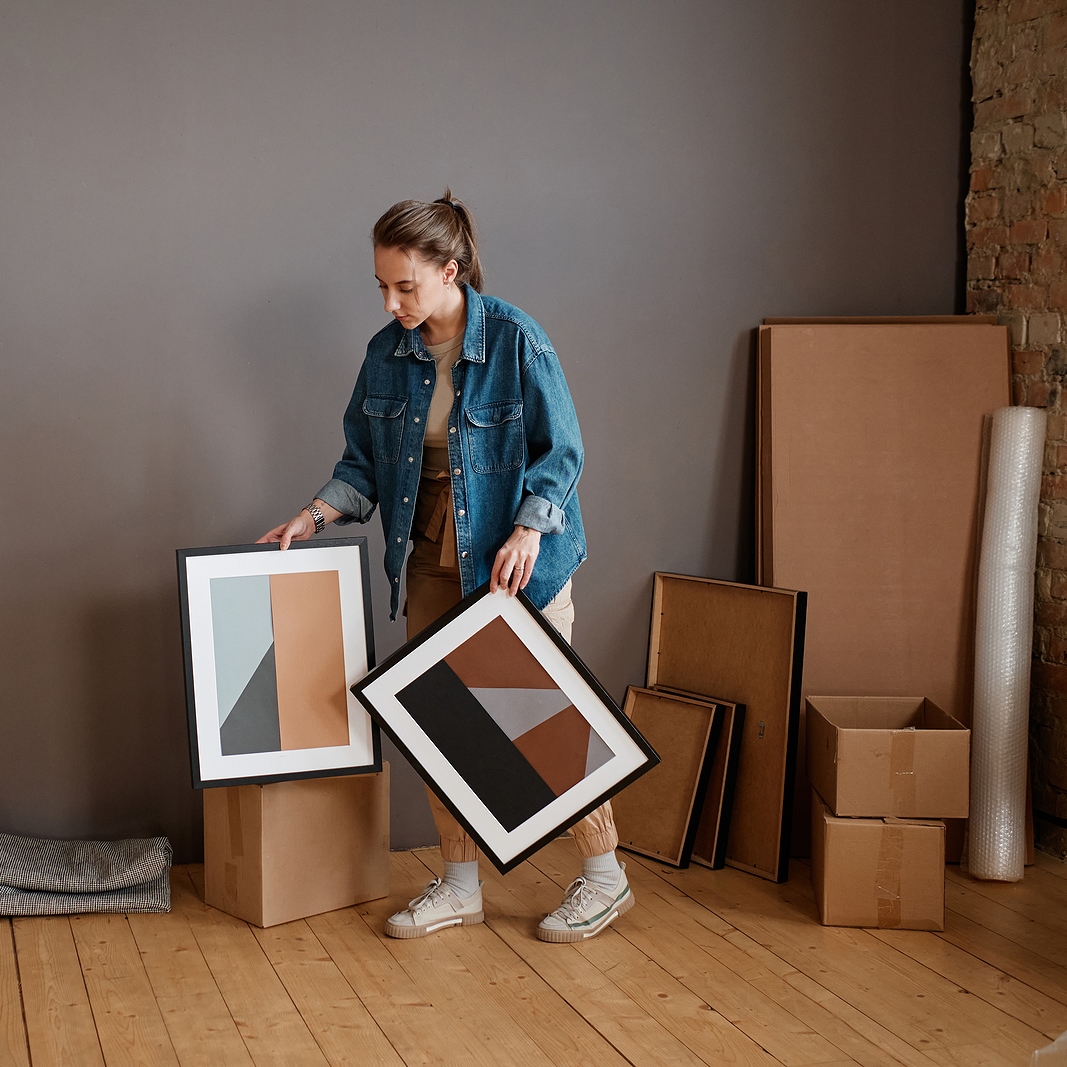 Proper packaging is a guarantee of the safety of artworks in transit. For this reason, it is incredibly important to choose the right packing supplies. Let's take a look at some art packing materials that you will likely need when shipping a painting.
The safety of art pieces during transportation largely depends on the quality of packaging materials and the way the items are handled. Transportation of paintings requires special attention. This is particularly true for framed paintings since you should take care not only of the canvas but also of the frame that can crack if not packed properly.
Art Packing Materials to Protect a Painting in Transit
There are many art packing supplies in the market, but in most cases, you will need the following:
Art plastic. First of all, the painting should be wrapped in 4 mil art plastic sheeting. This will protect the colorful canvas from dirt, dust, and moisture.
Bubble wrap or kraft bubble. It is one of the most popular materials used for packing art. Bubble wrap not only protects the painting from moisture and dirt but also serves as cushioning.
Polystyrene foam. Expanded polystyrene sheets cut to fit the painting add extra protection to the piece. This material can also be used to make corner protectors for the frame.
Corrugated cardboard. Moving boxes are usually made of corrugated cardboard. Such boxes are available in different sizes, so be sure to choose the right one for your painting. It should not be too large or too small.
Plywood. Plywood protects the work of art from getting wet and mechanical damage and is one of the best art packing materials. It is used for building custom wooden crates that provide the best protection for art pieces during transportation.
Foam rubber of soft and medium hardness. This material is needed to protect a painting inside the container. It makes a soft pillow inside the box or crate, which ensures the safety of the piece in transit.
All these art packing materials are usually used when shipping paintings interstate and internationally. If you need help with packing your artwork, feel free to contact a professional art shipping company. Experienced art handlers will pack your art according to industry rules and ensure that everything arrives intact.