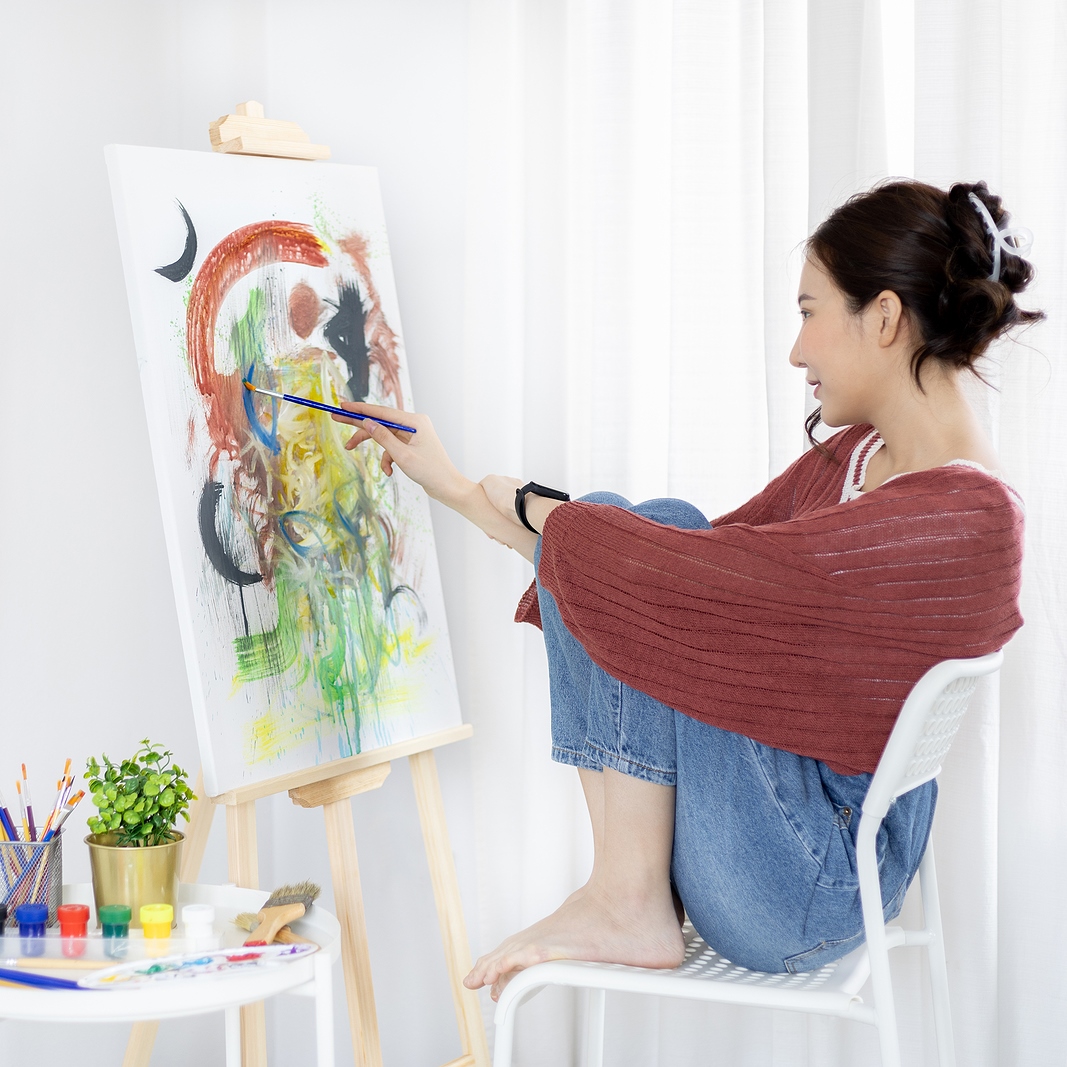 Making art is fun and good, but when it comes to promoting it, that's a whole other ballgame. As a working artist, you must already know how difficult it is to market your masterpieces and get people to buy them. You might be a brilliant artist; you create great splashes with watercolors, make unbelievable shadings with pencils, or make acrylic paintings that wow everyone. But do you excel at the art of promoting? Lucky for you, that's precisely what we are here to help you with.
To sell your art pieces and achieve success, you must ensure that the pieces reach the right audience and prospective buyers. Keep in mind that promotion should be anything but overwhelming. Don't do everything at once. First, you must build up your reputation as an artist and then showcase your artwork for sale. This article will list some of the best ways you can use to market your work. Keep on reading.
Best Ways to Promote Your Art
Art is not everyone's cup of tea, making selling it such a challenging task. It is subjective, and subjectivity doesn't reach a wide audience. So, as much as you want your art to speak for itself, that's not how it works in marketing. You must come up with unique ways to hook your audience and know the purpose behind your work. How can you do that? Let's take a look.
1. Make a Unique Portfolio
As an artist, one of the most crucial elements is having an online portfolio. If you are an established figure, you must already have completed countless works over the years. It's time to select your favorite ones and gather them all together. An online portfolio will be the first impression of you as an artist.
A portfolio is a must, whether trying to sell a piece to a client, aiming for a new project, getting into an art college, or applying to a competition. It doesn't matter what kind of artist you are. A portfolio is one of the best marketing strategies since it creates a brand image for you. It is the visual representation of your skills that draws clients in.
2. Know Your Target Audience
As briefly mentioned above, art is subjective. You cannot go into marketing it, expecting everyone to fall in love with your art and buy it. Thus, you need to understand who your art is meant for. Identify the age group, gender, race, and other demographics your work speaks to the most.
Once you identify that, your job gets much easier. All you need to do now is connect with those people and get them to purchase your art. They are already a bit interested, so you already have a plus. Try to understand their interests and channel that into your art. If you grasp why they like your art pieces in the first place, it will be easier for you to make similar pieces and sell them.
3. Art Competitions Can Promote Your Art
Entering art competitions is one of the best ways to gain exposure in the market. You will get the opportunity to be featured alongside other noteworthy artists, getting you the attention your work needs and deserves. If you win the competition, well and good. It will help you launch your career and make a good living.
But, even if you don't win the competition, it still gives you enough exposure to market your art the way you want to. You might get an honorable mention or a runner-up tag, which can still help you make a name for yourself. Go for an art competition that will be heavily featured on social media and websites. This way, you will have a better chance of being noticed by art enthusiasts.
4. Network with Other Artists
The art world is all about networking. If you wish to showcase your art in front of the right people, you must engage with other artists with the same pursuits. But how do you do that, and where do you start? Attend fairs and exhibitions or art organizations. You will be able to meet not only gallery owners and professional artists but also agents and other art lovers. Once you make these connections, it will be easier for you to promote your work as you want.
If you can, try to carry a business card and implore others to check out your work. If possible, try to take their contact information as well. You can also use lead generation tools like SignalHire to find the contact information of prospective clients or people who would be interested in your work. Check here to find specialists who can help.
5. Use Social Media
In this age of social media, what better way to get other people to see your art than using platforms like Facebook, Twitter, or Instagram? Click Instaworthy pictures of your art and post them using hashtags! Tag art pages on your posts and requests them to feature your work.
Post quality content consistently and follow pages that are likely to share your posts. You can also post the link to your online portfolio on these platforms. Join Facebook groups with art lovers and share your work there. But make sure not to spam everyone. It will just annoy people, and they will not be interested anymore.
Final Thoughts
There's no better joy than creating masterpieces that people will relate to. However, when it comes to promoting them, how do you do it without sounding all sales? Luckily, we know a thing or two about that. Use the strategies mentioned above to market your art and build a business. The best way to go about it is to connect with other enthusiasts and proceed.