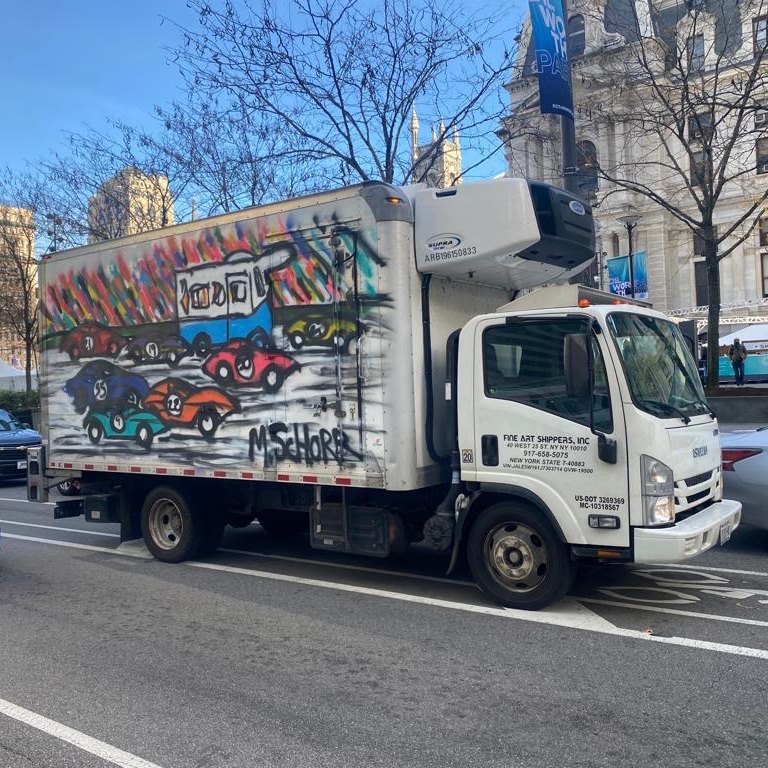 The 6th edition of Palm Beach Modern + Contemporary (PBM+C) will take place at the Palm Beach County Convention Center on March 23-26. This upcoming event is truly something a seasoned collector cannot afford to miss. PBM+C never ceases to amaze its visitors; it surprises them with a highly diverse list of exhibitors each year. Fine Art Shippers is happy to provide a professional art delivery service and help anyone who wants their work to be transported from New York right to their booth at the art fair. Our team has just returned from West Palm Beach where we were the onsite shippers at The Palm Beach Show, and we are excited to return to Florida for another great event!
Art Delivery Service to Palm Beach Modern + Contemporary 2023
Palm Beach Modern + Contemporary is one of the most anticipated art events in South Florida. This art fair has been regularly held in West Palm Beach, and is about to open for the 6th time on March 23. PBM+C stands out among other art-related events happening during the winter season with its impressive scope: this year's edition expects to host about 85 exhibitors from ten countries and forty cities. Local and international galleries will showcase their most valuable pieces that range from classic modern to contemporary, from post-war to pop art.
Collectors, gallerists, art advisers, and art connoisseurs from across the globe gather at the art fair to share experiences and purchase artworks by the best modern and contemporary artists. For example, last year's edition of PBM+C featured some truly iconic pieces, including works by Andy Warhol, David Hockney, Banksy, and many more. Fine Art Shippers will be happy to assist anyone who might be looking for a reliable art delivery service to safely transport their artworks to/from the show.
Fine Art Shippers, an art delivery service provider based in NYC, is offering its help in moving artwork from New York to Florida, as well as from Florida to any location in the US. Our art shuttles are perfectly equipped to transport fine art of any kind and value. Our expert art handlers are highly experienced in working with museums, galleries, art fairs, and auction houses and are ready for any challenge.
PBM+C will hold an exclusive opening event on March 23, after which it will be available for regular visitors until March 26. The art fair will take place at the Palm Beach County Convention Center at 650 Okeechobee Blvd, West Palm Beach, Florida. Fine Art Shippers hopes to see you at the fair!