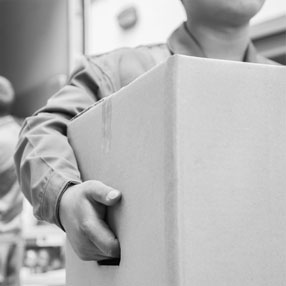 As a gallery owner or an art collector, you know how magical it is to find that special painting, sculpture, or installation. However, on the other hand, to get that piece of art to its new location can be a challenge, especially when it comes to oversized or very fragile items. This task becomes even more daunting in case you need to transport your new acquisition from another country. So what are your options?
In such a situation, the best you can do is order an art delivery service from a trustworthy fine art shipping company. At Fine Art Shippers, we have long experience within the art transportation industry, constantly working with artists, collectors, gallerists, and museums. Our team can take care of the entire shipping process, from packing and moving to customs paperwork, not to mention that we deal with last-minute deadlines and the lack of preparation and planning time. Besides, we offer a white glove courier service for the most sensitive and fragile items. Moreover, this applies to not only valuable paintings and delicate figurines – we can safely deliver even a multi-million jewelry piece if you want. Our shipping services indeed have lots of benefits while remaining reasonably priced so that you are guaranteed to stay within your budget.
However, if, for any reason, you cannot order an art delivery service, take advantage of the following shipping and packing tips that may be helpful to you:
Always have your art appraised and insured before to pack and transport it, even if it comes to local moving.
Make sure the moving vehicle is equipped with a climate control system able to protect your artwork from any temperature or humidity changes.
Buy only high-quality packing materials and learn how to pack art and antiques using tips and recommendations from professional art shippers.
Choose sturdy corrugated boxes of the right size to comfortably fit the artwork inside.
Do not skimp on bubble wrap, packing paper, and cushioning materials as you will need lots of them to ensure your artwork won't be damaged in transit.
Mark all your boxes with special shipping labels and unpacking instructions if necessary.
Keep in mind that you can always contact our fine art moving company for free advice or consultation regarding any of your shipping needs. Whatever your problem, we are sure to find the most secure and cost-effective solution to it!