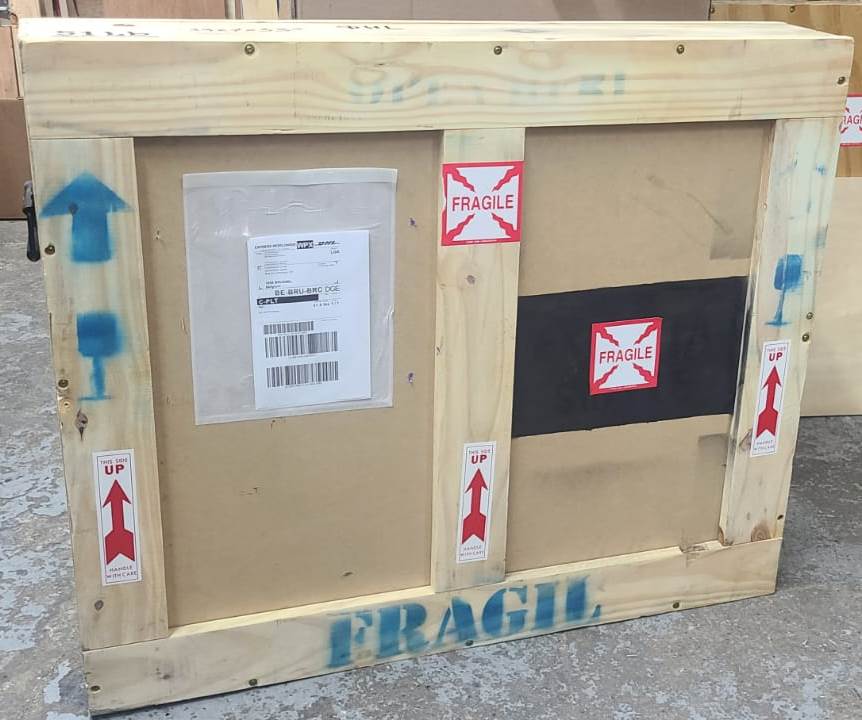 What are the main components of your valuables' safety during transit? As professional art handlers, we believe this question is multi-layered. However, one thing is clear: proper packing and crating techniques can be critical when transporting fragile breakables. A careless mistake might turn your fine art shipping experience into a nightmare in the blink of an eye. This is why it is vital to not only use the best materials when packing and crating artwork but also always work with reliable art logistics companies. If you require services related to art shipping and art crating in Brooklyn, NY, Fine Art Shippers is the perfect company for you.
Art Crating in Brooklyn: High-Quality Services by Fine Art Shippers 
Fine Art Shippers has long specialized in professional art crating in Brooklyn, where the company's warehouse is located. With over 25 years of experience behind our belt, we can proudly say that we know everything about art handling. When it comes to art crating, Fine Art Shippers knows exactly how to meet the specific requirements of your unique items. Whether it is an oversized canvas, an oddly shaped mirror, or a bulky sculpture, we will build a custom crate from scratch for you. We can even come to your location and provide our services onsite without bringing your valuables to our warehouse. That way, you will be able to see the end product being made right in front of you.
Fine Art Shippers offers a variety of art crating options, starting from standard crates, which can be used for art shuttle transportation, and ending with museum-level crates for exclusive pieces. We always use materials of the best quality to build art shipping crates for our clients.
Brooklyn is also the place where our storage is located. Storage is a crucial part of any art transportation process. Before your valuables are shipped off, they are often kept in a storage facility where they stay until they are collected for delivery. Impeccable crating skills are something that helps us keep the possessions of our clients completely safe both in storage and during transit.
If you are looking for help with art crating in Brooklyn, contact Fine Art Shippers as soon as possible to learn all about the diverse range of services we provide. Simply email us at info@fineartshippers.com or call us at (917) 658-5075. We look forward to working with you!