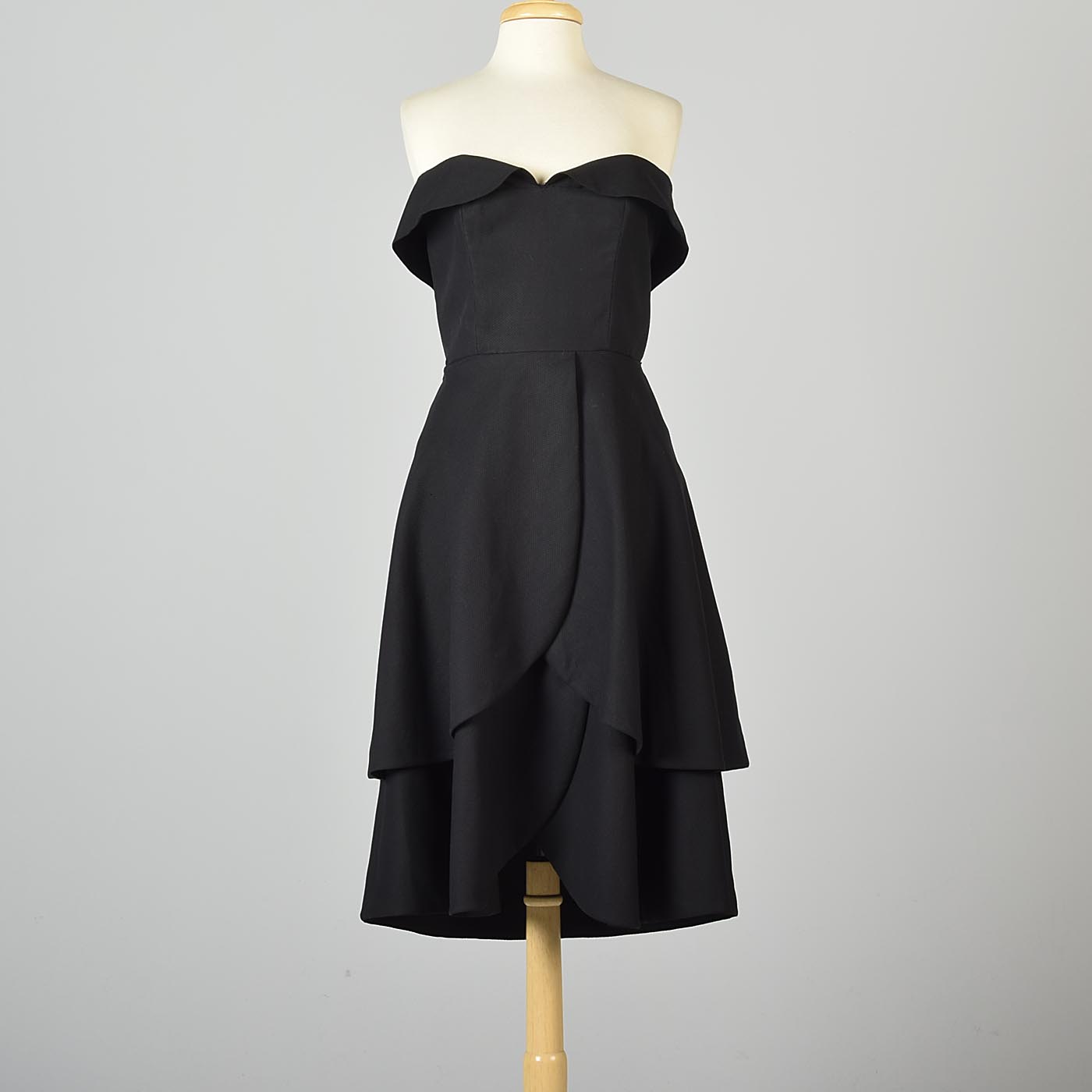 Melinda Villarreal is the founder and CEO of Fashion Conservatory, an online marketplace for antique, vintage, & collectible (AVC) fashion. Fine Art Shippers recently had the opportunity to sit down with her to discuss the AVC fashion market, the business model behind Fashion Conservatory, and the mindset of a collector.
Antique, Vintage & Collectible Fashion: A Talk with an AVC Fashion Expert
Let's start from the beginning. How did you develop an interest in vintage fashion?
Melinda Villarreal: I received my first piece of vintage fashion when I was 4, a child's 1950s felt circle skirt with hand-painted gold flecks. It was the most beautiful thing I'd ever seen! I was hooked. 
How did your passion grow into a business? 
Like most AVC fashion enthusiasts, my collection would regularly outgrow my closet. In the late '90s I dipped my toe into the emerging world of ecommerce. The advent of online selling allowed me to rehome my treasures myself, and that was really exciting. 
In 2010, I moved to Chicago and decided to sell a few things online while I looked for a job. It didn't take me long to realize that if I worked hard and smart I could build my own successful business online while doing something I love!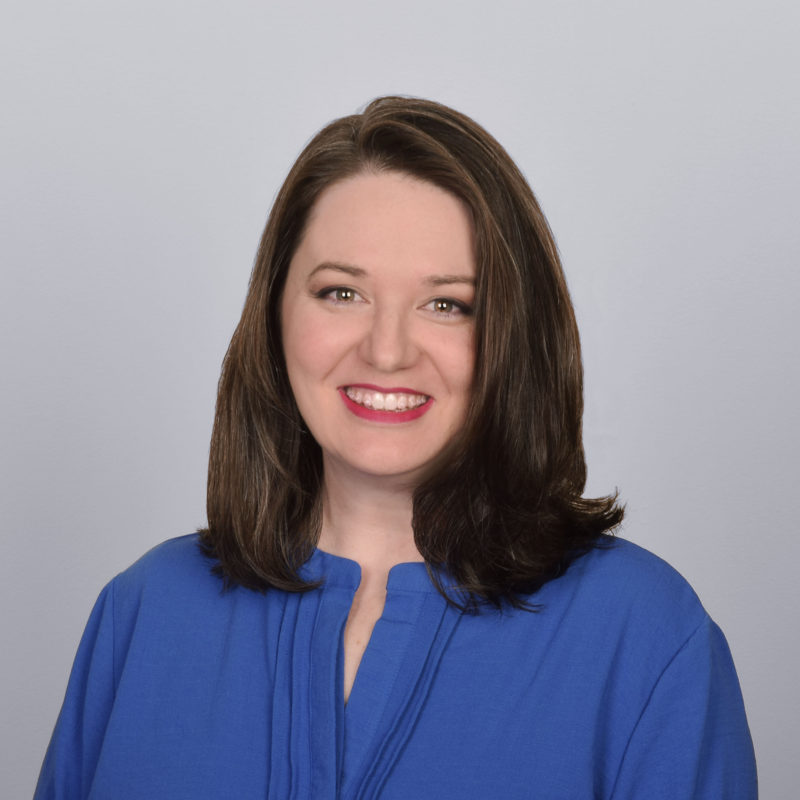 What was the AVC market like before big online marketplaces appeared?
Pre-internet, you'd have to shop in person, which was really limiting for both buyers and sellers. When the market moved online it really opened up the opportunity to buy and sell on a global scale. Now people aren't limited to the vintage clothing they can find in their hometown, they can buy from anywhere in the world. It's really wonderful to see these pieces of history finding new homes in faraway locales.
On the flip side of the coin, the AVC fashion market has always been fragmented. There has never been any organization or leadership in our industry and it's really taken a toll on how our market segment is perceived and how it has grown. Even though AVC fashion has had a meteoric rise in popularity, sellers are consistently overlooked and underserved. This fragmentation has been amplified with the rise of e-commerce.
Could you provide more details about your business model, logistics, and sourcing methods?
Fashion Conservatory is a classic two-sided marketplace in combination with a research platform. Because AVC fashion sellers are selling unique, on-of-a-kind items, they do better in groups, so a marketplace dedicated to this product category can really support our niche in a way less focused marketplaces can't. Sellers can apply to open a shop on our site, and once they're approved they can list their items for AVC enthusiasts to browse and buy.
How do you vet your sellers? How can you ensure that they are selling authentic items?
We use a proprietary process when vetting our sellers to ensure that they're experts in AVC fashion. Our sellers source and ship their own wares, so it's important that they maintain very high standards. 
As a group, AVC fashion sellers are enthusiastic and passionate about this product category. Expertise in this industry is self-taught, so they're keen to learn and help each other succeed. We're very lucky to have such a wonderful community to work with.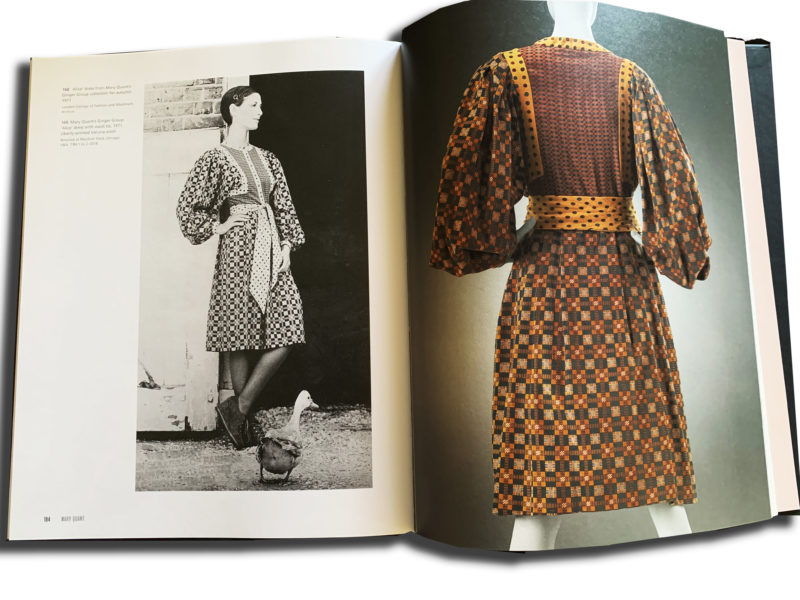 You mentioned that it's the responsibility of the sellers to source items. Where do they find the garments? What does the process usually involve? 
There is no single way to source AVC fashion, everyone has their own methods and their own secrets, but if you know what to look for, you can find it anywhere and everywhere! Unlike contemporary fashion, where you can produce hundreds to thousands of pieces at a time, AVC fashion is sourced piece by piece. After the initial sourcing, it often needs to be cleaned or repaired. Then it is prepared for listing, usually steamed or pressed, photographed, measured, and described. It's a long process, a labor of love really. Sourcing and selling vintage isn't easy, but the joy that comes from rescuing these treasures and finding them loving homes is the endorphin rush that keeps us going.
Could you discuss how pricing works in the AVC market? What factors influence the price?
This is an abstract question, because each piece is so different. Beyond the usual factors that determine the price (rarity, condition and size), sellers need to take other business expenses into account. What is their overhead? How much did the piece cost to acquire? How many hours have they spent on sourcing and preparing it for sale?
Oftentimes, sellers are sole proprietors who handle every aspect of their business, from sourcing and restoration to customer service and marketing, on their own. They need to make sure they're making enough money to survive. 
Does something like a vintage fashion collector mindset exist? If so, how would you characterize it?
AVC fashion collectors vary widely, but I think every collector is concerned about preservation. Over the years, I've met many people who collect AVC fashion and at one time or another they've all brought up the same concern, "What's going to happen to my treasures when I'm gone?" I think that's a really valid question. Fashion is rarely taken seriously as an art and independent people are collectively preserving large swaths of fashion history. What is going to happen to it? We're hoping that Fashion Conservatory is going to be able to spotlight the importance of these historic treasures and encourage people to preserve them for future generations. If they don't know what to do with a newly inherited collection, they can contact us and we'll help.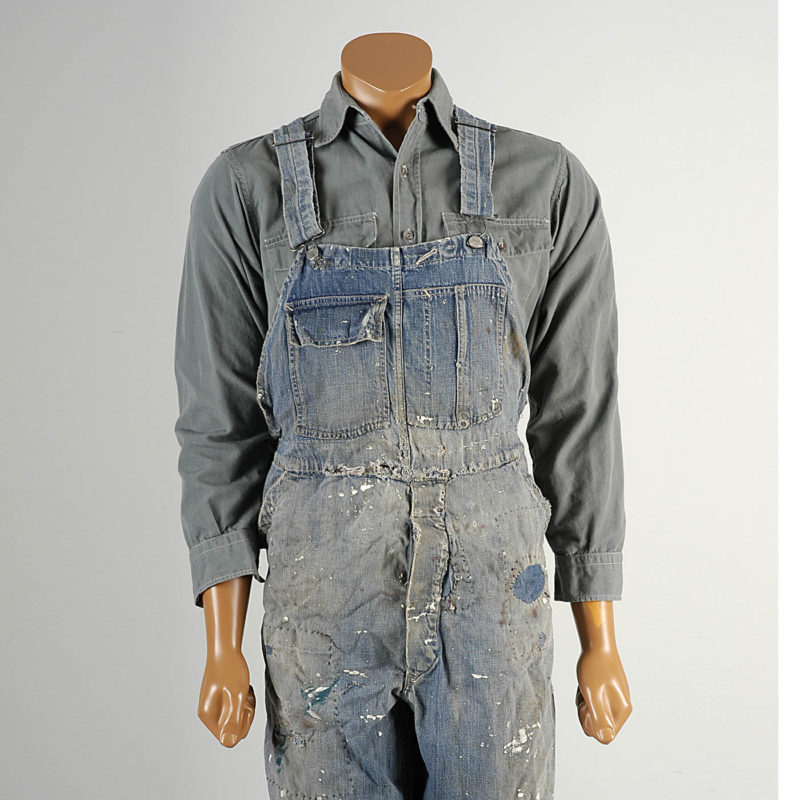 Can you give some tips on how to take care of vintage garments?
Absolutely! First things first, get rid of your wire hangers, those things will ruin your clothes. Next order of business is going to be knitwear. Please, don't hang it. Knits can stretch under their own weight, distorting and damaging the garment. After you've worn an item, make sure to clean it before putting it away. Things like your body's natural oils, hair products, deodorant, perfume and make-up can damage textiles and even create stains or holes over time.
I'm curious about your own collection of vintage items. I suppose you have a lot of them. Could you mention some highlights? 
Some people are specific in their collecting, but my collection is very diverse. Here are a few of my favorites: 
A men's beat-up 1950s gabardine workwear coat with handwarmer pockets (I just love handwarmer pockets). It's full of holes, perfectly broken in, faded to heck, and I will love it until my teeth fall out. It will definitely outlive me, so whoever gets it when I'm gone better treasure it! I was just unpacking some menswear today and came across some 1940s destroyed denim bibs (with button fly and hand-sewn repairs! IYKYK) that will fill the hole left in my heart when I can't wear my favorite coat in the summer.  
On the other end of the spectrum, I'm obsessed with little black dresses, my favorites being by Norman Norell and Pauline Trigére. They are perfectly timeless and will still look amazing in 50 years. 
My most prized possession is probably an asymmetric velvet opera cape from the 1930s. One side is knee length, the other drags the ground like a train. It's pretty wild and very dramatic, I've never seen another like it. 
Interview by Inna Logunova
Photo courtesy of Fashion Conservatory & Melinda Villarreal