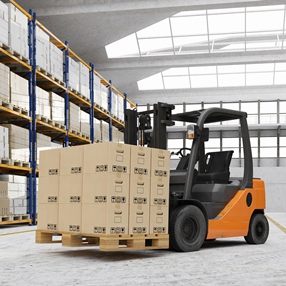 It goes without saying that when it comes to shipping big packages or any other large and bulky items overseas, sea freight is the best and, in most cases, the only option. Moreover, it is much more affordable than shipping cargo by air freight. The only question is where to find a reliable sea freight pallet shipping service in NYC.
The good news is that if you are looking for a trustworthy ocean freight shipping company in New York, you have plenty of choices. There are many freight service providers you can trust, and Fine Art Shippers is one of them. However, there is one thing that sets our company apart from many others. The fact is that Fine Art Shippers is an experienced fine art shipping company in NYC, meaning that we are proficient in shipping art, antiques, luxury furniture, musical instruments, and other valuable and fragile objects. What is no less important, we deal with items of any size, shape, and weight, and we can ship even heavy equipment if necessary, not to mention our comprehensive sea freight pallet shipping service. So whether it comes to paintings, furniture pieces, electronics, home appliances, or any other goods, Fine Art Shippers is an all-in-one solution to any international shipping problem. We will help you figure out how to ship your particular cargo, give you useful tips regarding the transportation process, pack and crate the items, and ship them safely an securely to wherever they need to be in the world.
It is also worth noting that Fine Art Shippers has long been known for providing cost-effective international transportation solutions for items of any type, and our sea freight pallet shipping service is no exception. It won't be an exaggeration to say that you will hardly find a more affordable option in NYC than the one we can offer you at Fine Art Shippers. However, do not take our word for it! Request a free shipping quote by filling in a special form on this website and see for yourself!
Finally, we not only provide our clients with affordable sea freight pallet shipping services but also organize consolidated shipments to reduce the freight shipping cost as much as possible. So if you need assistance at any time, please do not hesitate to contact Fine Art Shippers! We will help you solve any shipping problem quickly, professionally, and at a reasonable price!