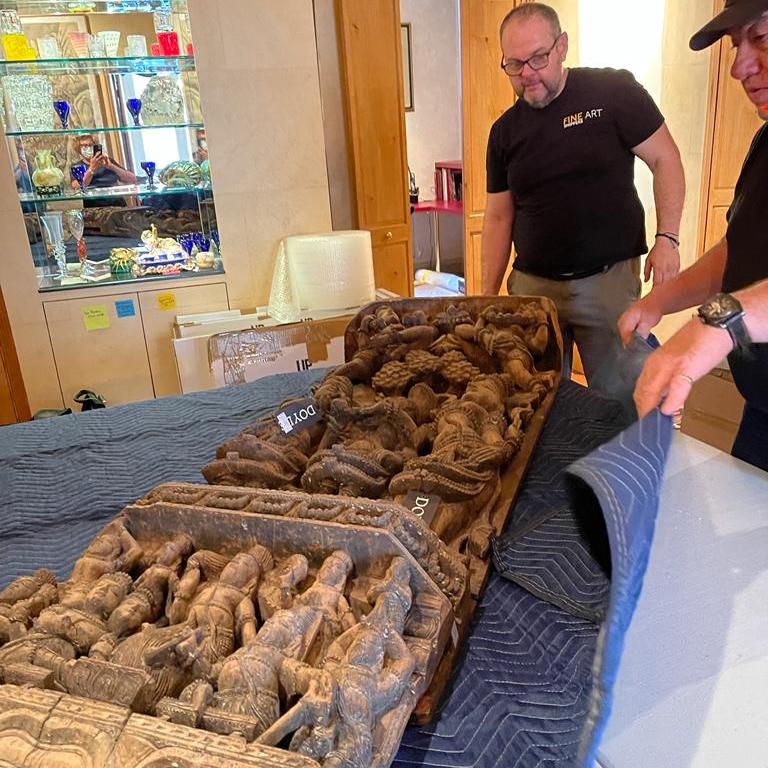 At some point in life, almost every person needs to move something so fragile and delicate that it can only be entrusted to experts. A big framed canvas, an Italian Baroque chair, or a French porcelain service set – all these things require pinpoint accuracy and shipping tactics, if not a strategy. All this is about white glove services that are designed to meet the highest safety standards possible. If you hesitate about those, here we have some good reasons that might convince you to invest in professional movers.
Five Reasons White Glove Services Are Well Worth the Investment
1. More care involved
White glove moving is a whole new level of protection compared to standard shipping. Historically, it has been associated with the highest safety standards in the industry. More attention is paid to packing and moving, so there is nothing to worry about.
2. Risk-free practices
Shipping delicate objects is often associated with risks. The aim of white glove services is not only to eliminate them but also to prevent hazards that might wait ahead. It is possible through an individual approach that movers develop based on the information about the freight: its material, age, and vulnerable parts.
3. Suitable for even the frailest objects
While standard shipping is best suited for artworks, prints, and sculptures, white glove delivery goes to greater heights and allows you to transport valuables as fragile as a strand of rain. It includes glass objects, porcelain, some very old pieces of furniture, etc.
4. No need to interfere in the process
White glove services imply that no effort should be expended by a freight owner. And that's what makes them especially pleasant. Everything is on the movers' shoulders, meaning that you won't be responsible for bad packing if something bad happens.
5. Better than insurance
Insurance is a formal and, if you will, abstract form of protection, and yet it works perfectly when the time comes. White glove movers are the embodiment of insurance in real life.
Making Smart Investment
If you are ready to invest in your peace of mind and the safety of your fragile freight, you should consider getting assistance from Fine Art Shippers. White glove services are some of our favorite art services we enjoy providing our clients. Extensive knowledge and experience of working with numerous museums and auction houses have taught us to be reliable guardians of the most different types of breakables.