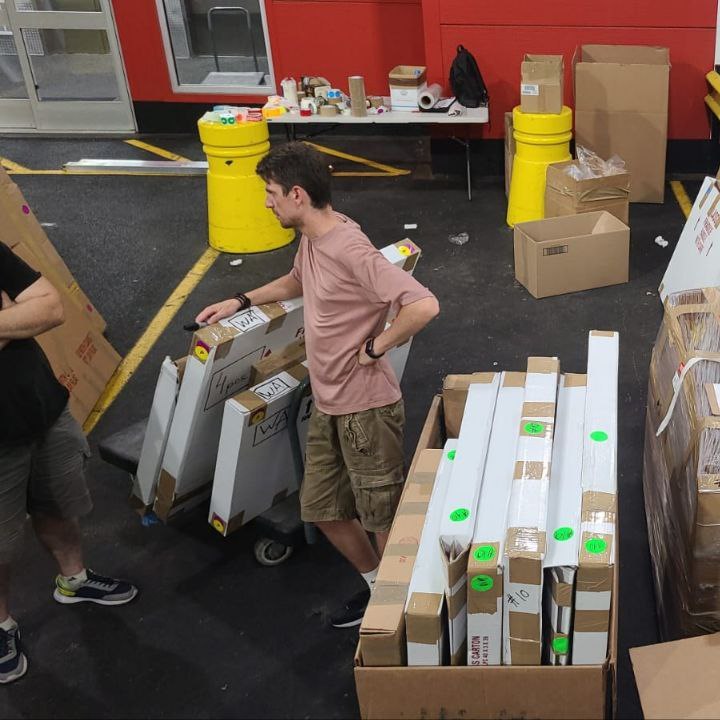 Every time you need to ship breakable valuables such as fine art, you usually have to meet newer and newer challenges. Indeed, packing and shipping art is not a walk in the park, which is why many people often make some ghastly mistakes when they try to ship their belongings for the first time. Even more, some experienced people may encounter negative experiences delivering pieces of art. So, what can be the cause? Maybe, just maybe, it is time to try something new and feel the difference with Fine Art Shippers. Here are the advantages of working with our expert team of art handlers.
5 Benefits of Packing and Shipping Art with Fine Art Shippers
More than experience
Our company has been in the art logistics business for more than 25 years, and while those numbers matter, it is more about what we did throughout all this time. Over the years, we have had a myriad of chances to work with great artists, best auction houses, galleries, museums, and local and international fairs.
Safe art transport with respect to your time
Packing and shipping art cannot exist on its own. Every art shipping company is dependent on safe transport. At Fine Art Shippers, we have made sure that our trucks are the safest place in the world for your artworks.
Diligence – in everything
No matter what we do, we do it to the best of our knowledge. Responsibility and diligence are the most beloved traits that we exercise every time we deal with canvases, sculptures, furniture, or antiques.
Customer-oriented management
We treat clients and their artworks equally because we care not only about the belongings that we pack and handle but also about their owners. Our team, from managers to handlers, aims to provide superb customer service to every person who needs our assistance.
Professionals who actually care
Packing and shipping art with Fine Art Shippers is fun. We love what we do, and we are as passionate about aesthetics as you are. That's why we know how responsible our job is and do everything possible and impossible to live up to its requirements.
Are You Ready?
If you are ready to make your next step in life and try packing and shipping art with Fine Art Shippers, then welcome aboard. To strike a deal with our company, you can request a free shipping quote online or contact us directly via email or phone. Our team looks forward to hearing from you!