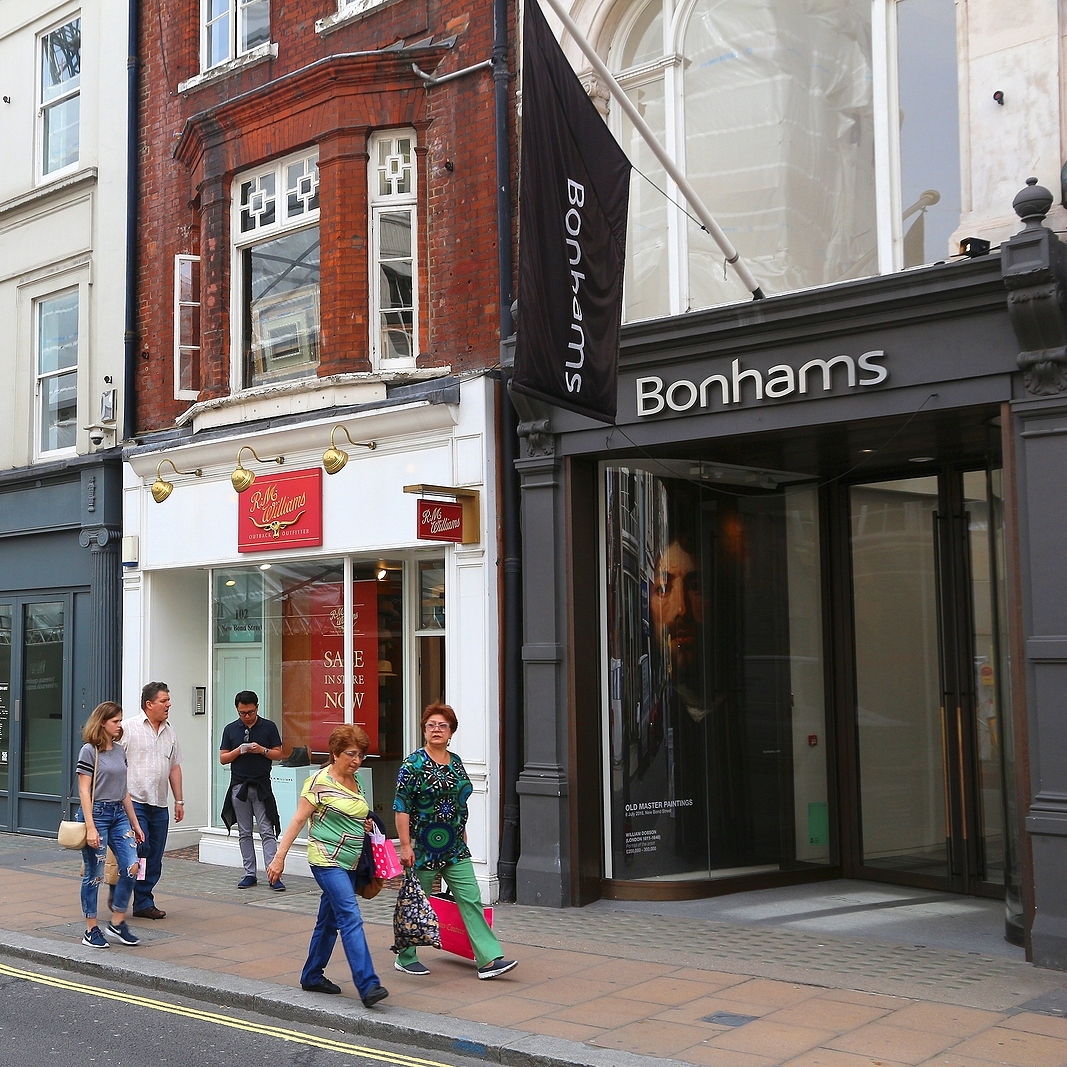 Auction houses are Fine Art Shippers' regular clients. As long as the buyers win bidding wars over some antique Chinese porcelain, art deco furniture, or high-dollar canvases by famous artists, packing and shipping art will be an essential part of post-auction management that mostly relies on third-party art logistics experts. Our art shipping company is on the shipper list of multiple auction houses, such as Doyle, Showplace, Leonard Auction, Wright, Basel Auction House, and since recently, Hill Auction Gallery. We value our partnership with local and national clients and live up to customers' expectations when the time comes.
Recently, we had a wonderful opportunity to work with Bonhams, one of the world's best auction houses as of today. It was a valuable experience that we greatly enjoyed!
Packing and Shipping Art for Bonhams
"Prompt turnaround time and great communication every step of the way!"
Such a review was left by one of the Bonhams employees. Traditionally, Fine Art Shippers did its best to ensure that packing and shipping art went without a hitch throughout the entire process. We successfully moved Bonhams client's art from Seattle, Washington, to New York City during our cross-country art shuttle. There, we packed and crated a canvas for further international transportation to Paris, France. The crate and its content successfully made it to the City of Light and were on time for the auction.
Fine Art Shippers is happy to announce that our team will be packing and shipping art for Bonhams again in the nearest future. This time, we are going to help the leading auction house ship a series of artworks across the US for the upcoming auction. It is a fair chance for our art shipping company to demonstrate that our comprehensive art services are worthy of our client's trust. In case you want to join the shuttle, feel free to contact us now and share all the particulars about the artworks that you need to ship all over the country.
Packing and shipping art is a delicate task requiring a good deal of expertise and knowledge that helps professionals do their job. Fine Art Shippers has been packing and picking up art from auction houses for many years. That is why our services are suitable for companies of any caliber. The desire to learn and grow is what matters most in art logistics, and our team turns every cooperation into an invaluable experience that makes us better at what we do.