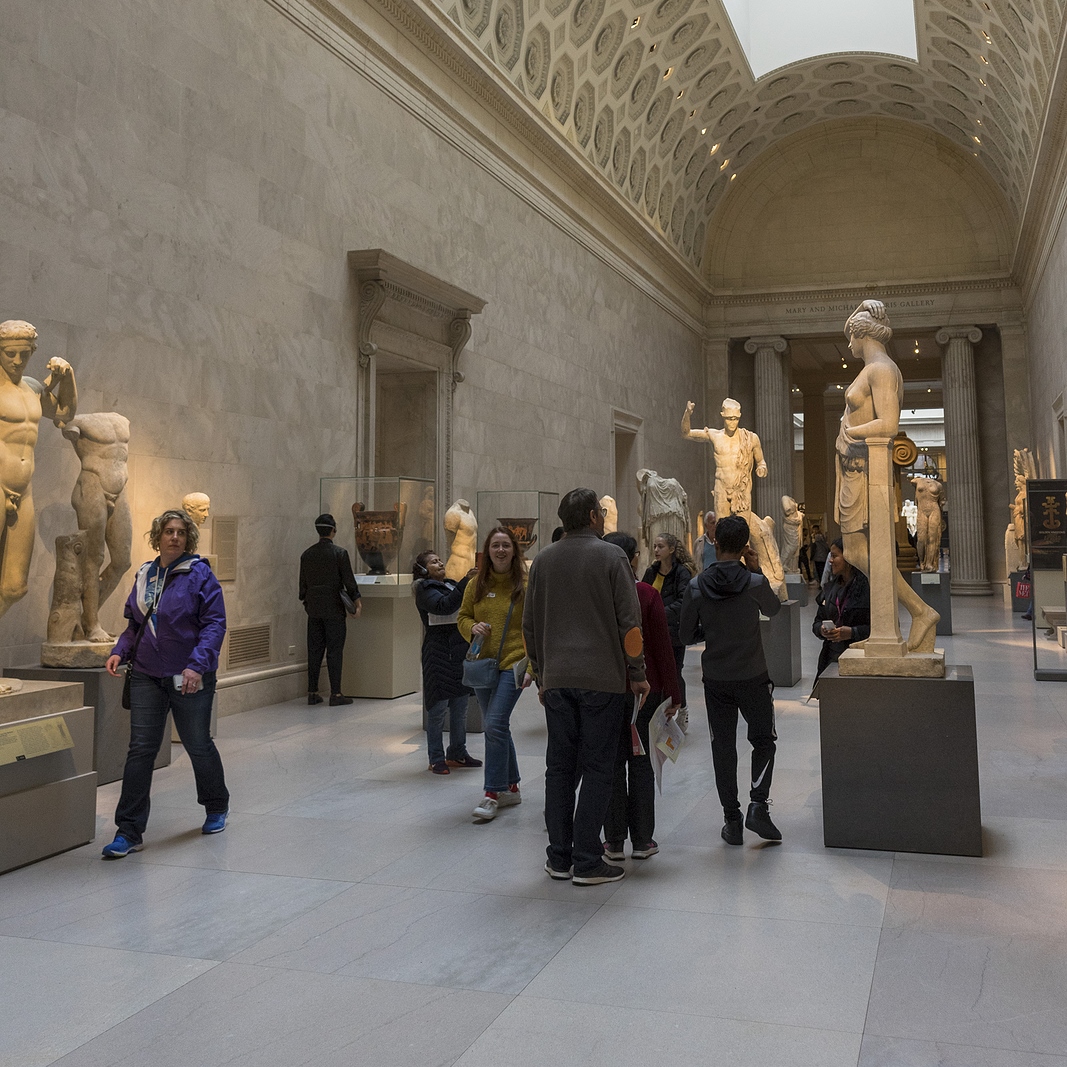 If you find yourself constrained by a tight budget yet yearning to stimulate your creative faculties, there exists a solution: museums. These establishments, often misconceived as repositories of antiquity, are, in truth, reservoirs of inspiration awaiting exploration. So, prepare your backpack, don your most comfortable footwear, and embark on a journey to investigate five distinguished museums that are economically accessible.
1. The Met: Where Art Meets Broke Students
The Metropolitan Museum of Art, often referred to as "The Met," stands as a bastion of culture, art, and history in the heart of New York City. Remarkably, students have the opportunity to enter this institution for a suggested donation, aligning with their budgetary considerations. This makes it an enticing prospect for those seeking an enriching cultural experience.
And now, before starting your journey to these wonderful museums, let us give you a valuable additional tip. In the digital age, online writing services are becoming invaluable helpers. When you are faced with an accumulation of assignments, these services are ready to step in, taking over the heavy burden and giving you the opportunity to focus on matters of primary importance – exploring museums, traveling, and relieving the pent-up stress that has arisen as a result of continuous study. In just a few clicks, highly qualified writers can write a book report for you, provide you with a sample essay, or arrange for an expert to write a specialized paper.
2. The Louvre: More Bang for Your Euro
Now we are going to travel to the city of love, Paris! The Louvre is the main heavyweight among museums, known as the abode of world-famous masterpieces, the Mona Lisa and the Venus of Milo. Here's something interesting: if you are under 26 years old and live in the EU, admission is free on Friday evenings. As for students from non-EU countries, rest assured, there is a commendable student discount.
Wandering through the Louvre is like diving into an ocean of artistic wealth. While wandering through its halls, remember not to lose your temper when you meet the mysterious Mona Lisa, a lady endowed with undeniable star appeal.
3. The Tate Modern: Where Art Gets Funky
Greetings from London! For those who are on a student budget but want to get a taste of contemporary art, the Tate Modern is a great choice. Entrance to its main collection is absolutely free – a rare opportunity, akin to a lucky break in the field of creativity.
The Tate Modern resembles a bright art party open to everyone. Within its walls, you will encounter a diverse range of art, from the exuberant works by Jackson Pollock to the surreal dreams of Salvador Dali. The hallmark of this experience is the deliberate intention to engage and stimulate your cognition through the lens of art.
4. The Van Gogh Museum: A Starry Night for Your Wallet
Amsterdam, known for its windmills and picturesque canals, is also home to the prestigious Van Gogh Museum. Although you may associate van Gogh's name with the mysterious story of his ear, he is also famous for his masterpieces, including the famous "Starry Night."
A visit to the Van Gogh Museum is like immersing yourself in a deep study of the psyche of a tormented genius. It gives you the opportunity to perceive the world through his insightful eyes, which will undoubtedly ignite an insatiable artistic urge in you. This artistic pilgrimage is an experience of profound creative significance that cannot be ignored.
5. The National Gallery: Where Free Is the New Cool
Returning to London, the National Gallery is a prominent but often overlooked cultural institution. In addition to its outstanding collection of artworks, it stands out because it is completely free to enter. That's worth emphasizing: free admission.
Inside, you will find a treasure trove of European paintings from the 13th to the 19th centuries. From Leonardo da Vinci's "The Virgin of the Rocks" to Vincent van Gogh's "Sunflowers," this place is a history lesson and an art lesson rolled into one.
The Takeaway
For those who are mindful of budgetary constraints but sincerely appreciate art, these museums can be a source of inspiration. It is important to remember that the field of art goes beyond financial constraints, and being on a student budget should not prevent you from exploring the limitless scope of creativity. We encourage you to behave like art lovers, visit these esteemed museums, and let your creative impulses blossom.
***
Brandon Metcalfe is a seasoned traveler and a passionate photographer renowned for his captivating imagery that vividly captures the essence of his global adventures. With an innate wanderlust and an eye for detail, he has curated a popular travel blog that invites readers to explore the world through his lens. Through his stunning photography and insightful travel narratives, Brandon inspires others to embark on their own journeys of discovery.