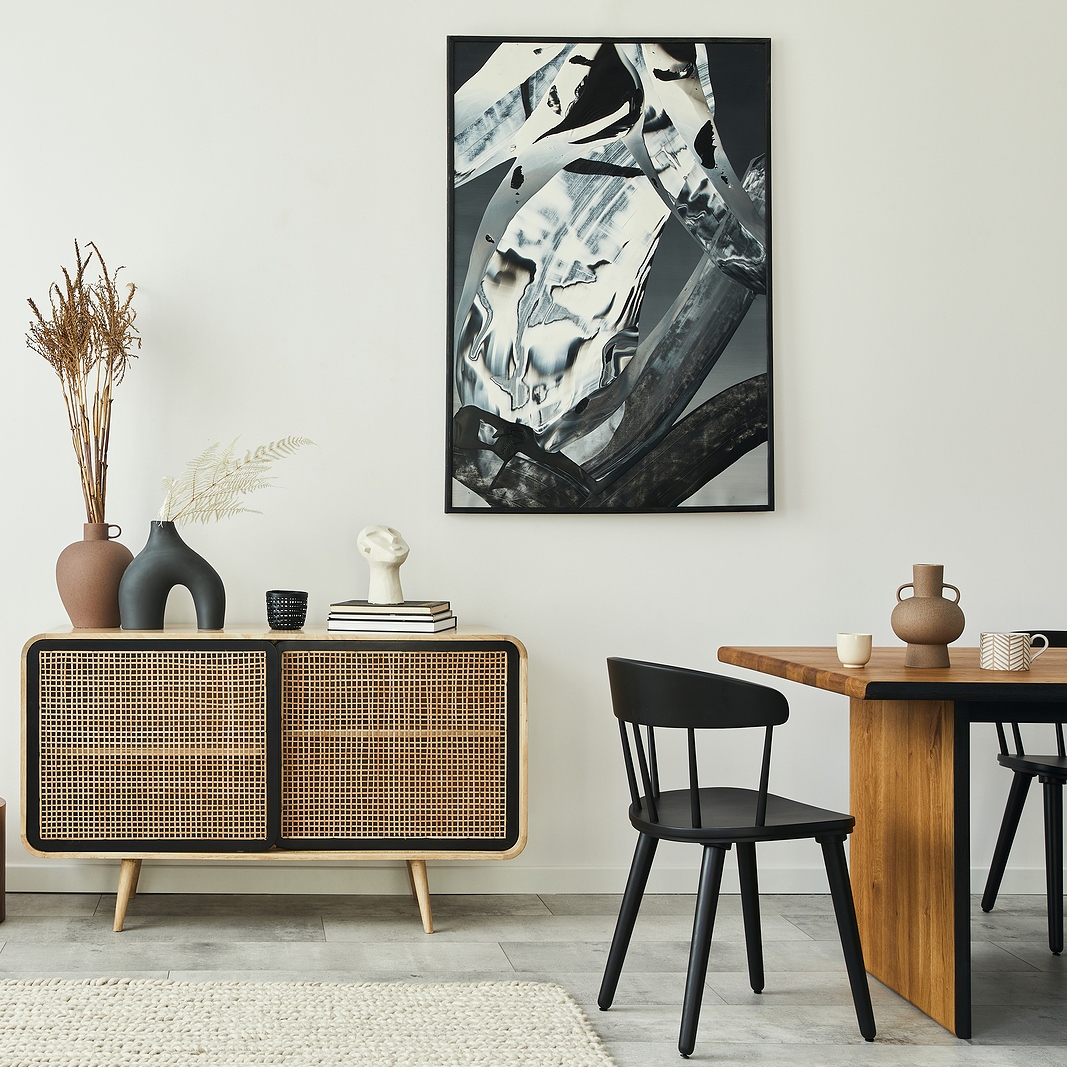 Wall art is a great way to add color and personality to your space. It's also a great way to change the look of a room without having to redecorate it entirely. Wall art can be made from many different materials, including canvas, paper, wood, metal, and more.
Here are some benefits of using wall art in every room of your home.
1. Wall art adds color to a room.
2. It makes it easier for people walking into your home to see where they are going.
3. Wall art helps make rooms feel more spacious.
4. Art is an easy way to make any room feel more homey, and it can serve as a focal point for your decor.
5. It helps you create a sense of flow. The eye naturally follows lines and curves, so placing similar art in the same style throughout your home will give it a more cohesive look.
6. Art helps you tell your story and bring life into the home by displaying photos of important events or quotes that have meaning to you.
7. It is a great way to add personality and character to any room — whether it's a kitchen, bathroom, or bedroom.
8. Wall art can help you get more creative with your decorating choices. Instead of sticking with the same old paint colors and furniture pieces, you can experiment with different styles and themes by adding some new art.
9. Art makes rooms feel more spacious. Whether it's an abstract painting or a framed print of a famous painting, wall art can make any space feel more open and airy, especially if you place it in an area where there are no windows or doors blocking natural light from entering the room.
10. Wall art adds color and texture to rooms that might otherwise seem bland or boring without it. You'll find yourself looking at this type of decoration every day (which is why we think it's so important), so it should be something that makes you happy every time you see it.
Conclusion
Wall art completes your room, giving you a thoughtful and well-made finishing touch. By choosing to use art, you will transform every room into a warm and welcoming place. Nonetheless, not all artworks are created equal. Take your time and choose wisely!
Author bio- Darwin José Lau manages all aspects of operations at Homekor. He joined Homekor in 2019 and worked through the launching process of its website. Darwin José believes that art is not a commodity but a self expression of who we are. Besides work at Homekor, Darwin José enjoys spending time with his family, watching documentaries, and learning and developing new technical skills for DIY projects at home.