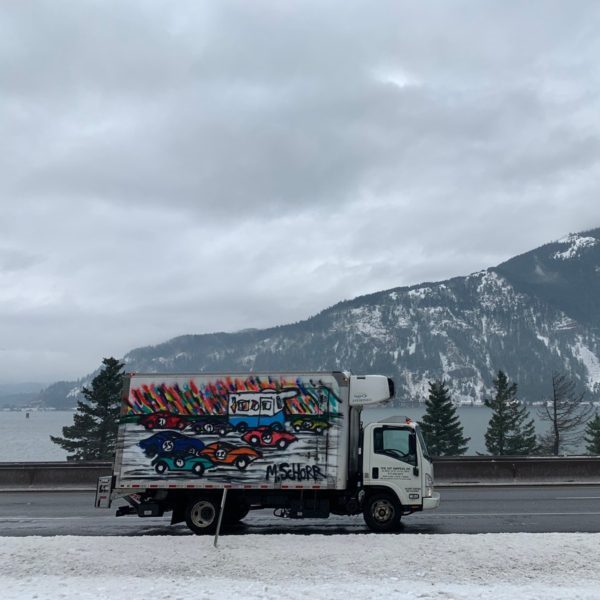 On-land transportation is one of the most widespread fine art transport options in the US. Shipping valuable items in a truck is a great way to save money, but is it the best option out there? You might be thinking about all the possible dangers of transporting art by land, such as vibration from the road or vehicles being left unsupervised. Thankfully, with Fine Art Shippers' art shuttles, you can leave your worries behind. We consider every little thing that can go wrong to provide you with the best quality service possible.
Why Our Art Shuttles Are the Best Fine Art Transport Method
They are safe 
The safety of your valuables is always the priority for Fine Art Shippers. For that reason, we make our art shuttle trucks extra secure. On the inside, our vehicles are equipped with climate control technology to ensure nothing can harm your precious possessions. In addition, all of the crates and boxes are fastened and fixed in place inside the trucks. On the outside, our art shuttle vehicles have air ride suspension and state-of-the-art GPS tracking and security alarm systems. Moreover, every single one of our specialized art moving trucks is driven by seasoned drivers who have extensive experience handling the most fragile and delicate items.
They are cost-efficient
Art shuttles are perfect for anyone who wants to save money on fine art transport and still get the highest quality of service. Why? The answer is simple: art shuttles are used for consolidated transportation, meaning several orders from different clients get shipped inside one truck. This method helps us save resources and, in turn, your money. And no need to worry about risking the safety of your valuables by shipping them with other items — we always pay individual attention to each order.
They are flexible
Fine Art Shippers regularly delivers artwork across the country. To always succeed in meeting the needs of our clients, we keep our schedules flexible and adjust our route according to our clients' requests. You can always ask us to stop our art shuttle at your location, no matter where you are. All you need to do is let us know in advance so we can plan accordingly.
We are more than happy to tell you more about our company if you are thinking about choosing Fine Art Shippers' art shuttles for your next fine art transport journey. Reach out to us in any way you like best. We look forward to hearing from you!