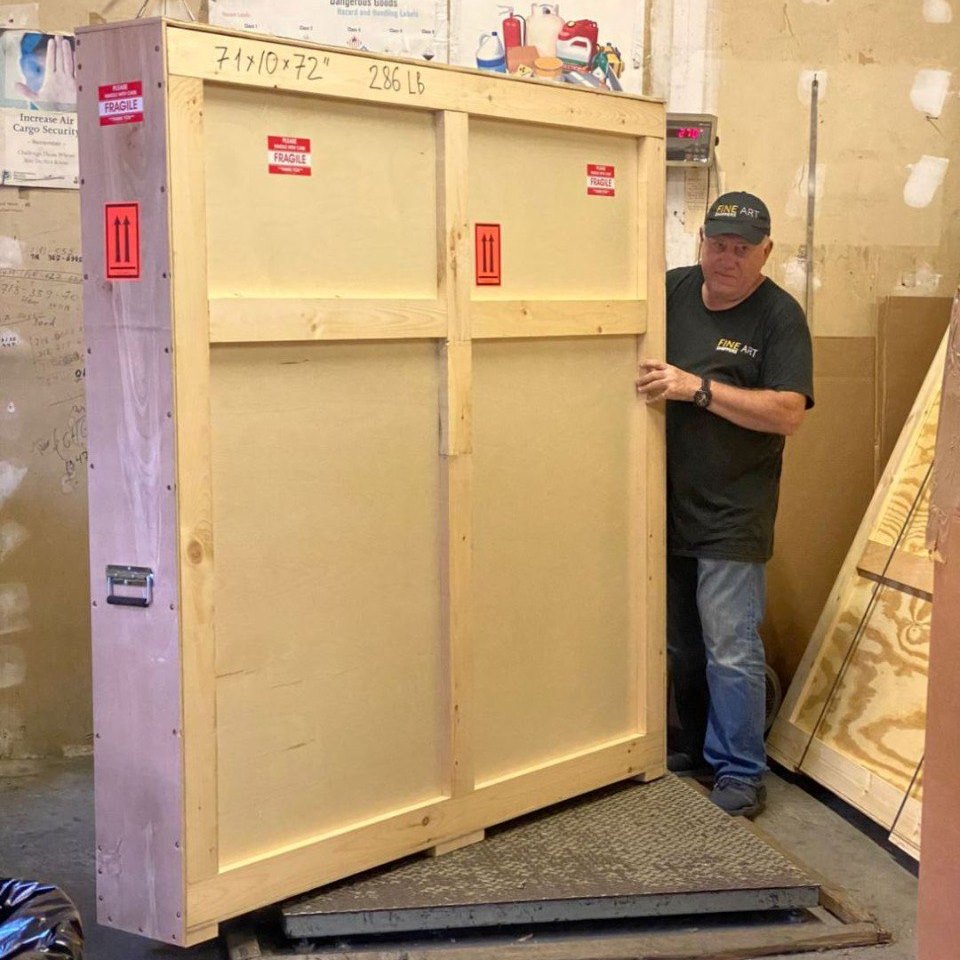 It is no secret that you might need different types of packaging depending on the items you are shipping. Of course, you will have to consider the shape, size, weight, and durability of your piece, as well as the duration of the trip. The question of security is especially pressing when dealing with fine art. In many cases, professional art shippers recommend using a packing crate for artwork and antique transportation. You have probably heard of the crating service before, but what makes it so much better than, let's say, a regular moving box?
Advantages of a Packing Crate
It is sturdy.
If you are looking for reliable packaging, there is no better option than a custom-made crate. It is essentially a wooden box — something that has already proven to be perfect for art shipping. A properly made packing crate will not crack during transit and will protect your piece from outside influences.
It is customizable.
Crates are a great solution for the transportation of items that do not necessarily fit into a typical square-shaped box. Sometimes, you need to ship an unusually shaped sculpture or a large and expensive painting. For that purpose, professional art handlers usually build a custom-made wooden crate to fit the measurements of the artwork. Such crates are designed to ensure the safe transportation of even the most refined pieces.
It is perfect for long-distance transportation.
The further you need your art piece to go, the higher the risk of accidents occurring. At the very least, there are fluctuating temperatures and bumpy roads that need to be taken into account. A packing crate will minimize the chances of your artwork getting damaged during transportation.
Where Can I Get a Custom Crate?
Crates made specifically for fine art transportation cannot be bought in regular stores, unlike some other shipping supplies. There are two main options available for you: you can either make a packing crate by yourself (which can be extremely difficult for an amateur) or order one from a professional art logistics company. Fortunately, Fine Art Shippers offers comprehensive art packing and crating services for all types of artworks and antiques. Find out if our crating service can be useful to you by contacting us directly.