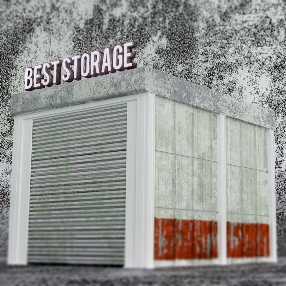 So, you need to store your precious art collection for some time. What are your options? In fact, there are only two of them: you can use one of those self-storage facilities offered to private individuals and businesses in almost any city, or you can opt for professional fine art storage services. Which option will you choose?
While many self-storage facilities seem to be an attractive option, especially taking into account their advertised rates, the truth is they are not suitable for storing any kind of art. Do you really want to store your Old Master paintings or a collection of valuable vintage figurines together with all other household items? Most likely, you don't as art and antiques require special storage conditions and care. For this reason, it is of utmost importance to choose the right warehouse, and the best way to do this is to hire a professional fine art shipping company in NYC, offering secure storage options for art and other valuable items. If still in doubt, consider the following top five advantages of such a decision.
Fine Art Storage Advantages
1. Security. No one self-storage facility can offer you the same level of monitoring and security as a specialized art storage warehouse, not to mention sophisticated alarm and full-fire suppression systems.
2. Climate control. It is crucial for most fine art pieces to be stored at a constantly maintained museum-grade climate only. You won't find this essential option in any of self-storage facilities.
3. Qualified staff. When you choose any of our art storage solutions, you get not only a secure place for storing your art but also a team of qualified art handlers who know how to preserve even the most valuable items.
4. Reasonable price. While self-storage may seem like the cheapest option, it can cost you much more in the long run. Moreover, you will be surprised to know that our fine art moving and storage services are actually available at a reasonable price.
5. Peace of mind. Finally, you can achieve peace of mind only in case you know that your treasured possessions are stored in a safe place with appropriate conditions.
At Fine Art Shippers, we have been successfully moving art for 20+ years, which would be impossible without providing comprehensive art storage services in major US cities. We do know how to protect any kind of artwork, and we are ready to do it for you right now!