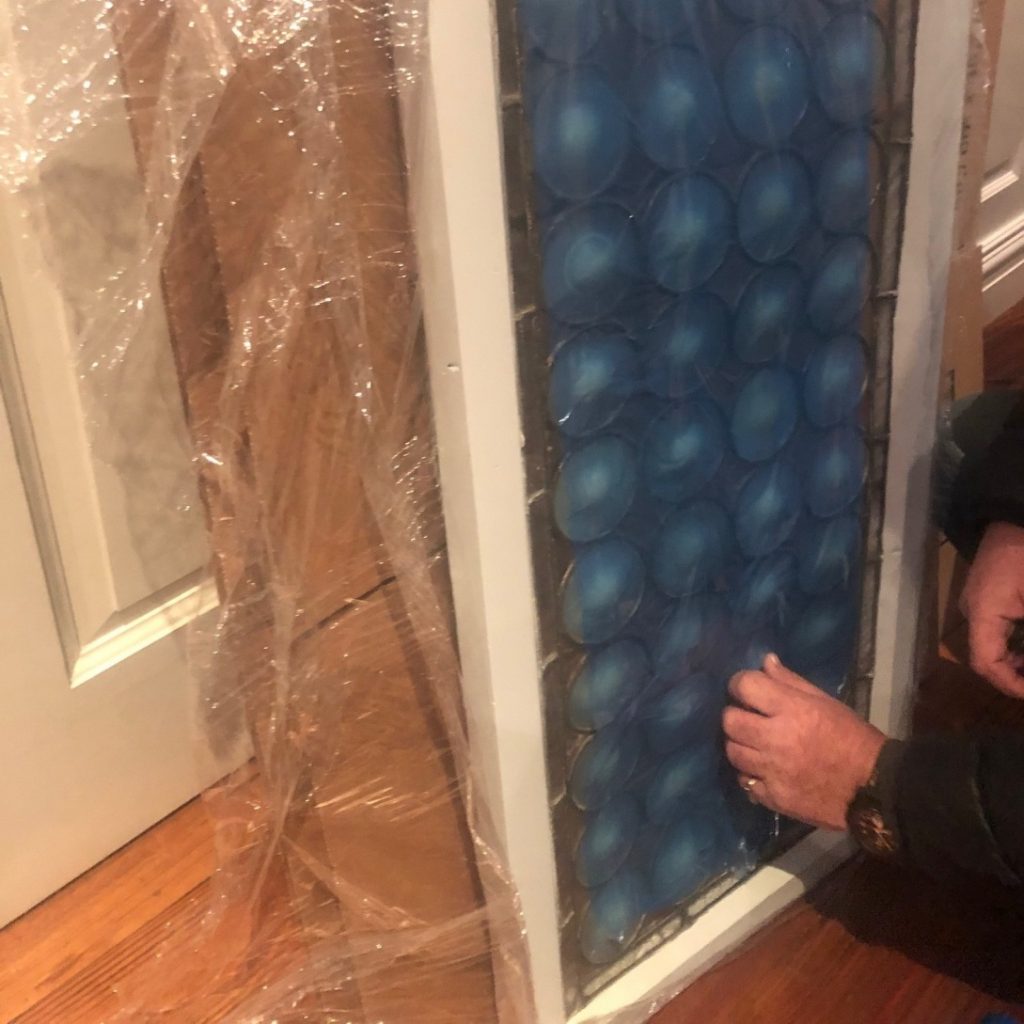 Original antique glass is an excellent investment that typically increases over time, regardless of the initial price. Such pieces may end up being worth much more than they were at the time of the purchase, and, therefore, they require special care and handling. If you are lucky to have valuable antique glass or any other items fully or partially made of glass in your collection, then you should consider hiring a specialized art logistics company when moving your treasures to their new home. Whatever white glove transportation services you need, Fine Art Shippers will be happy to help!
From moving framed art within the city to shipping antique mirrors to another state, our highly experienced and trained team of white glove transportation specialists serves to minimize the risk of glass damaging in transit. We are experts in handling, packing, crating, shipping, and installing glass items of any kind, including oversized objects that demand special approach and equipment. At Fine Art Shippers, we can pick up your glass from any location and deliver to any destination where we can have a mini crane with a certified operator for any lifting needs required. Besides, we specialize in the white glove transportation of large and heavy glass sculptures. For example, last year, we had the pleasure of shipping a series of amazing bulletproof glass sculptures by the prominent American artist Henry Richardson who had a booth at the prestigious Architectural Digest Design Show in New York.
As it has been already said, Fine Art Shippers is also proficient in transporting antique glass. These include everything from smaller items, such as vases and various figurines, to stained glass and complicated sculptured windows like the one you can see in the photo.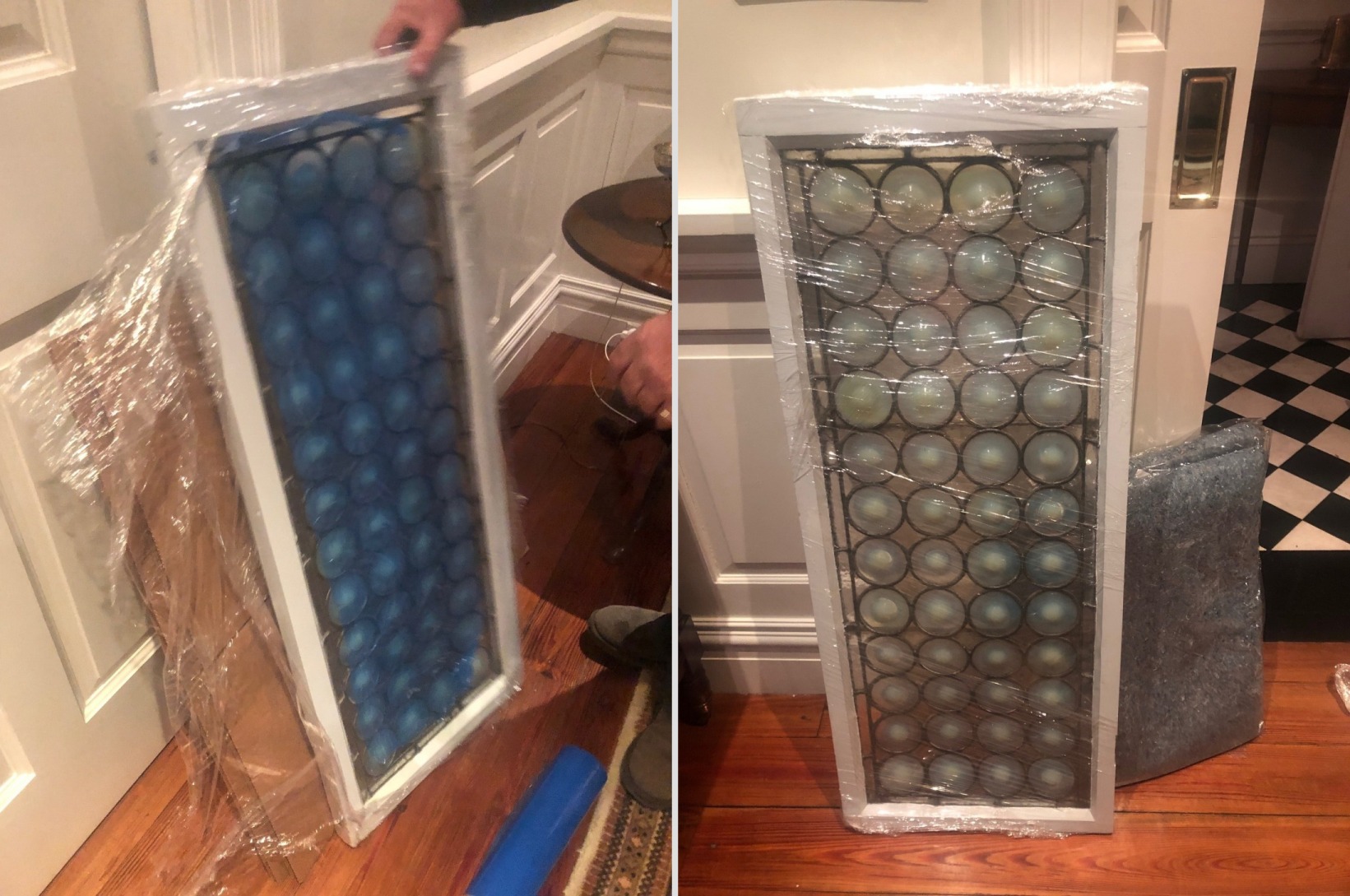 At Fine Art Shippers, we pride ourselves on providing comprehensive white glove transportation services for art and antiques of any kind. We successfully operate all over the United States and also offer professional international art shipping services with the possibility of delivering items to any destination worldwide. In other words, whether you need to move your precious glass items nationally or to another country, Fine Art Shippers is the right art logistics company to come for help. Moreover, we offer competitive rates and flexible transportation solutions to meet any requirements and budget. Please do not hesitate to call us today to discuss your shipment details!