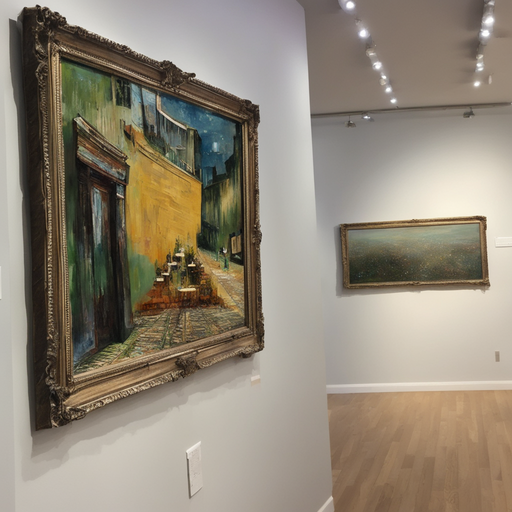 There is a great variety of fine art moving companies in New York City. Most of them also offer the services of artwork installation. This can be necessary when you are planning to organize a gallery exhibition or at-home presentation of your collection, or maybe you are simply moving from one place to another and want to install artworks in your new home. Whatever the reason you are looking for art installers in NYC, we have an attractive offer for you.
Fine Art Shippers: Your Local Art Installers in NYC 
Fine Art Shippers is a professional art logistics company specializing in art transportation and art installation. Having worked in the field for over 25 years, we know that the success of an exhibition depends on the correct hanging of paintings and the correct placement of sculptures. What do we pay special attention to?
1. Proper lighting
Of course, many museums and art galleries have lighting engineers who are responsible for the proper functioning of the lighting systems and the right angle and intensity of the light. That's because light strongly affects our perception of artwork. However, sometimes third-party art installers in NYC have to take on this responsibility. At the very least, art handlers are responsible for ensuring that the display does not damage the artwork. For example, they must make sure that the drawings are not exposed to a constant source of light for a long time: otherwise, they will simply lose their color.
2. Climate conditions
The safety of the exhibited works depends directly on the correct temperature and humidity conditions. This is not only important for the works by Old Masters; modern and contemporary art can also be very fragile and may require special attention.
3. Stable hanging and placement
This is a critical point for two reasons. First, no one wants a work of art to fall and be damaged during an exhibition due to sloppy handling. Second, proper mounting of a painting or sculpture makes the job of a security guard much easier because it is more difficult to steal a work that is well secured to the wall or floor.
If you are looking for experienced art installers in NYC, Fine Art Shippers is always at your service. Contact us, and we will find a suitable solution to your problem of any complexity.