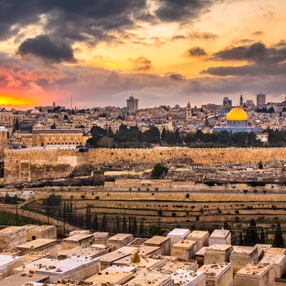 When it comes to shipping fine art across the United States, you have plenty of options to choose from. New York City is full of reliable art logistics companies that can do it for you quickly and at a reasonable price. However, if you need to ship fine art overseas, you need to be very careful with your choice because not all art transportation companies have enough experience and resources to ensure that your artwork is delivered to its destination safe and sound. For example, what if you need to ship a painting or sculpture to Israel or vice versa? What is the best way to ship such a fragile item overseas?
To transport a piece of art to another country is not an easy task unless you hire Fine Art Shippers for this job. Our team has extensive experience in the international transportation of valuable and fragile items of any type, and we can offer our clients the best way to ship their art to anywhere in the world, including to Israel. Moreover, we are really proud to work with many galleries, dealers, art specialists, and collectors in this beautiful country and provide them with a full range of our professional art logistics services. Plus, we do love Israeli art in all its many forms, from priceless museum-quality artifacts to works by talented contemporary artists.
It is also impossible not to note that contemporary Israeli art is as varied as it is impressive, but at Fine Art Shippers, we know the best way to ship absolutely any artwork, from kinetic masterpieces to fine art photographs to oil paintings. Besides, we are always pleased to pack and ship different illustrations by talented Israeli artists, which are now in high demand on the international art market. You can learn more about these beautiful artworks in the article written by our friend and Israeli art specialist Shlomit Oren who was lucky to visit the fifth edition of Illustration Week in Tel Aviv held on November 15-24, 2018.
If you are looking for the best way to ship art from the United States to Israel or vice versa, Fine Art Shippers is just the right art logistics company to come for help! Moreover, you will be surprised to know that all our art packing, art crating, and art transportation services are available at very competitive prices to meet any budget!