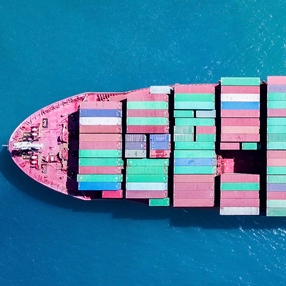 As the name suggests, freight companies are logistics companies specializing in shipping freight from one place to another. In general, they can be divided into two major groups: domestic freight shipping companies focused on moving goods within a single country and international freight shipping companies that ship cargo from country to country. However, the truth is that freight companies do much more than simply transport goods from point A to point B. For today, professional freight companies also offer storage services, coordinate the entire shipping process, provide white glove delivery service, prepare documentation, take care of the customs clearance process, and do many other things. For this reason, it is very important to find the right company able to provide a whole range of local and international shipping services at reasonable prices.
Fine Art Shippers is one of the most reliable freight companies in NYC, operating both nationally and worldwide. Besides, since we are a family-owned business with a small team of shipping professionals, all our services are very competitively priced, making them affordable for an average customer. However, what makes Fine Art Shippers unique is that we specialize in transporting very delicate and fragile items, like art and antiques, which allows us to work with many art dealers, galleries, and auction houses from around the world. Moreover, this applies not only to paintings and small works of art but also to huge bronze sculptures, museum-quality antique furniture, art installations, and other large and heavy items. In fact, at Fine Art Shippers, we can transport cargo of any size and weight, no matter its shipping requirements and destination.
Overall, as one of professional NYC freight companies, Fine Art Shippers has all the equipment and resources to provide the entire scope of shipping services, including heavy equipment transport service, packing and custom crating service, temporary and long-term storage service, and many others. It is also worth noting that Fine Art Shippers is a member of International Air Transport Association (IATA) with all the necessary transport licenses, which means that we ship goods according to the international standards of safety, security, sustainability, and efficiency. You can rely on our team to transport absolutely any freight and to any destination in the world. Thereby, when it comes to the best freight companies, Fine Art Shippers is always the right place to come for professional shipping help!