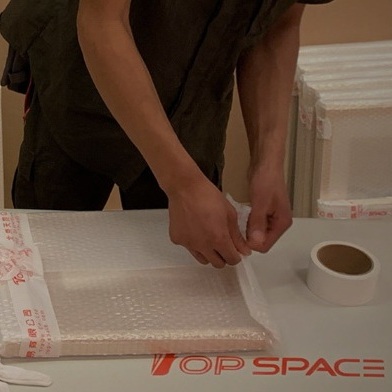 As you probably know, Fine Art Shippers has long been providing professional art logistics services in many Asian countries. In particular, we have extensive experience in shipping fine art and antiques to/from Hong Kong and mainland China. This becomes possible thanks to our network of reliable partners headquartered in this beautiful part of the world. In this blog post, we are delighted to tell you about one of them, the amazing Beijing-based art services provider Top Space.
Top Space Art Services in Beijing
Top Space, or as it is officially known Top Space (China) International Trade Co. Ltd., is one of the leading companies offering professional art services in China. Headquartered in Beijing, Top Space serves many art museums, galleries, private collectors, artists, art foundations, and art colleges, providing them with a complete range of art handling, art packing, art transportation, art production, warehousing, and insurance services.
Since its very foundation, Top Space has been committed to basing the business on transparency, integrity, fairness, and responsibility to the clients. All their services are provided with team spirit, care, and individual approach, utilizing innovative technologies and optimized solutions to deliver the best possible result. Moreover, Top Space is continually developing to provide the art community with even more comprehensive and considerate service to meet any need and demand.
It is also worth noting that in addition to providing art packing and art shipping services, Top Space takes care of all transport formalities. The company applies for art export/import permits, handles customs documentation, provides airport supervision, and do many other things that one may require when shipping fine art to/from China. Besides, Top Space has a warehouse covering an area of 4,000 sq. m., which is fully equipped to ensure safe and secure storage of art collections.
At Fine Art Shippers, we are happy to partner with Top Space, and we definitely recommend this company to everyone!
Photo courtesy of Top Space