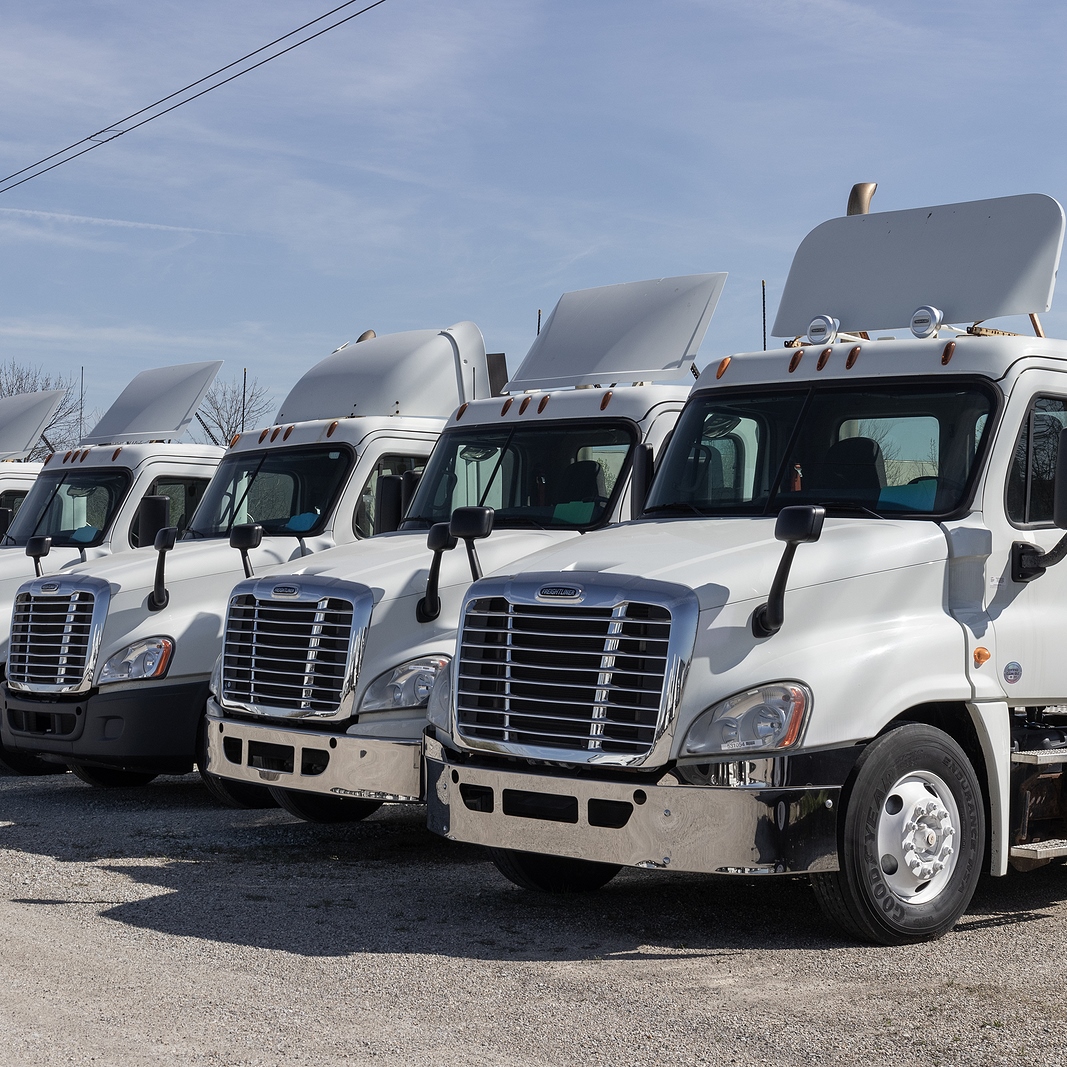 When it comes to shipping, truck brands are often evaluated on their reliability, efficiency, power, and the level of comfort they provide to the drivers.
Trucks used for shipping come in a variety of shapes and sizes, depending on the type of cargo, distance traveled, and specific requirements such as refrigeration.
Here are some types of trucks that are commonly used in the shipping industry.
Semi-trailer trucks. Also known as tractor-trailers, 18-wheelers, or semi-trucks, these vehicles are most commonly used for long-distance haulage of goods. They have a high carrying capacity, can travel long distances, and are versatile in terms of the type of cargo they can carry.
Box trucks. These are commonly used to transport equipment, furniture, and other similar items. They are usually used for short distances, such as within a city or region.
Flatbed trucks. These trucks have a flat, open bed with no sides or roof. They are typically used to transport heavy or oversized items that would not fit in a closed truck.
Refrigerated trucks. Also known as "reefers," these trucks have a refrigerated trailer for transporting perishable goods, such as food and some pharmaceuticals.
Tanker trucks. These are used to transport liquids, gases, and dry bulk cargo. These include petroleum products, chemicals, and food-grade products, such as milk or sugar.
Here are some of the top truck manufacturers specializing in long-distance shipping.
Freightliner. A division of Daimler Trucks North America, Freightliner is one of the most recognized and respected names in the trucking industry. They offer a variety of models for different needs, including the popular Cascadia for long-distance routes.
Kenworth. This American company is known for manufacturing durable and reliable trucks with powerful engines. Their T680 model is especially respected in the long-range segment.
Peterbilt. Peterbilt trucks are known for their quality and performance. The 579 model, for example, is a popular choice for long-distance transportation due to its fuel efficiency and comfort.
Volvo Trucks. Volvo is known for its emphasis on safety, comfort, and fuel efficiency. The Volvo VNL Series offers several configurations and is a popular choice for long-haul operations.
Mercedes-Benz Trucks. Mercedes-Benz, known for its luxury cars, also manufactures a wide range of commercial vehicles, including trucks that are used globally for shipping and transporting goods. Their trucks are recognized for their quality, reliability, and innovative features.
Hyundai Trucks. The commercial vehicle division of Hyundai produces a range of trucks for various applications. Known for its range of passenger vehicles, it also offers a selection of commercial vehicles used for shipping and transportation purposes. Always read Hyundai manuals that contain important information about the vehicle, such as how to operate various features, safety instructions, maintenance schedules, troubleshooting guides, and more.
These companies are well regarded in the industry, but the best choice may depend on specific needs, local regulations, regional availability, and personal preference.