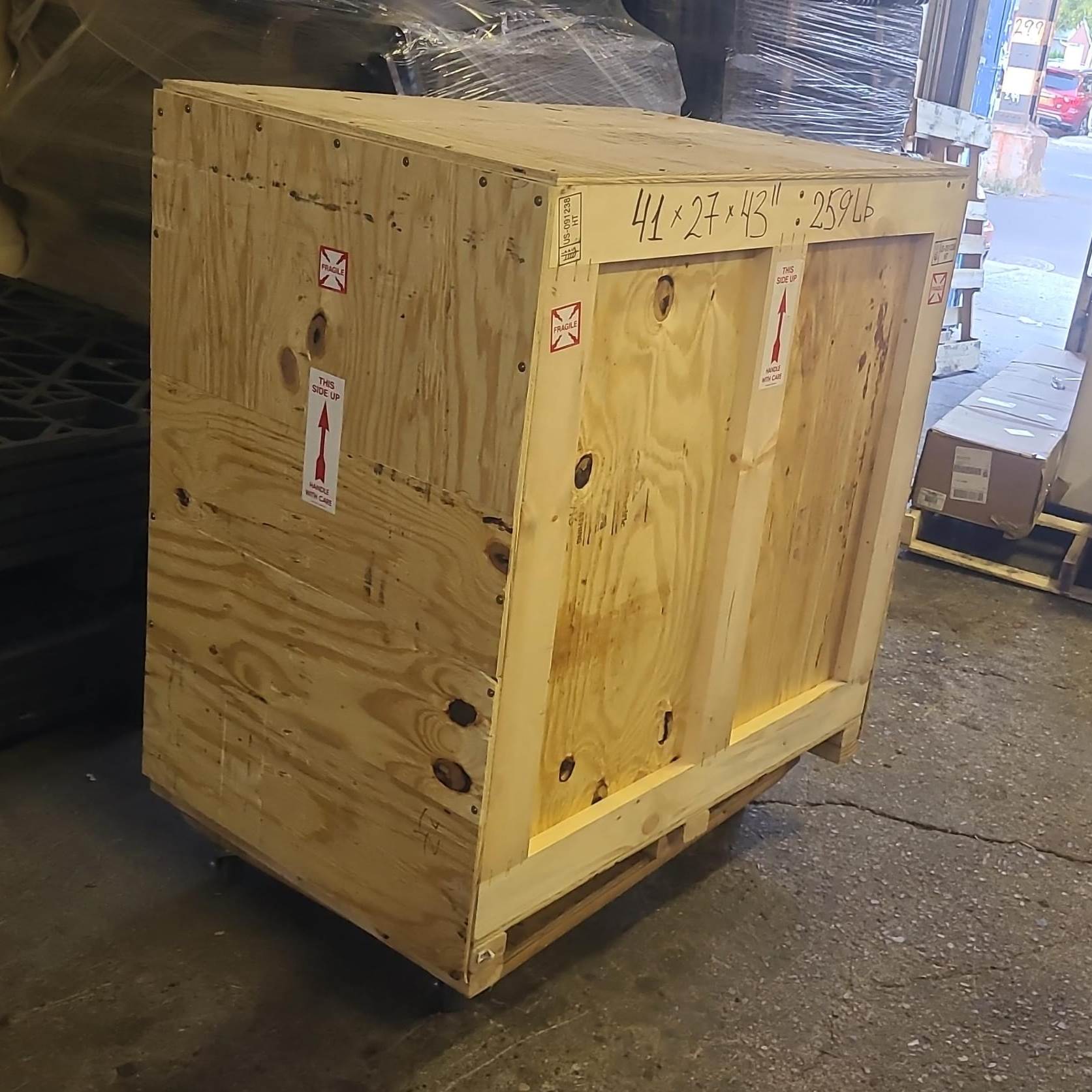 Every owner of rare, exquisite fine art wants to protect their precious belongings in every possible way during storage or transportation. That's why they often consider custom wooden crates as a maximum protection for their artwork. However, a crate can guarantee protection and safety only if it's built by experienced art handlers. Here are the pros and cons of resorting to art crating in New York and our promise of professional service in this area.
Benefits of Wooden Crates
Let's start with the pros of considering a crate for your art shipment. Crates represent the greatest level of your fine art object's physical protection, which means that your belongings will be immune to most hazards and shocks in transit.
Second, a crate is a suitable option for long-term storage, as its solid insulation, firm fixation of artwork inside, and several layers of internal cushioning protect the items from physical and environmental risks.
Finally, crates are light-proof, thus ensuring full protection against sunlight and UV-related degradation of the art object's colors and pigments. This is a valuable advantage of crate usage, especially for long-distance shipments with complex logistics where the owner can't be totally sure that the cargo will always be kept in optimal conditions.
Drawbacks of Crates
Now, for the sake of fairness, we also need to mention the downsides of art crating in New York or any other location. First, it's the price of fine art shipping; crates make the transportation project more expensive, which not every art owner or dealer is ready to afford. In many cases, these extra expenditures are not necessary, as local transportation by our well-equipped art shuttles is safe even with soft packing of art objects. Second, it's important to reserve some extra time for art packaging with crates; they take several days to produce, which is not suitable for urgent shipments.
Fine Art Shippers: Your Expert in Art Crating in New York
Now that you know all the ins and outs of using a wooden crate for your art objects, it's time to find a reliable company to perform this job. Fine Art Shippers is happy to offer its services on art crating in New York; we have almost three decades of experience in this field and complete customized crating in line with the highest industry standards. Contact us at (917) 658-5075 to learn the terms and rates for crating and enjoy top-tier service.