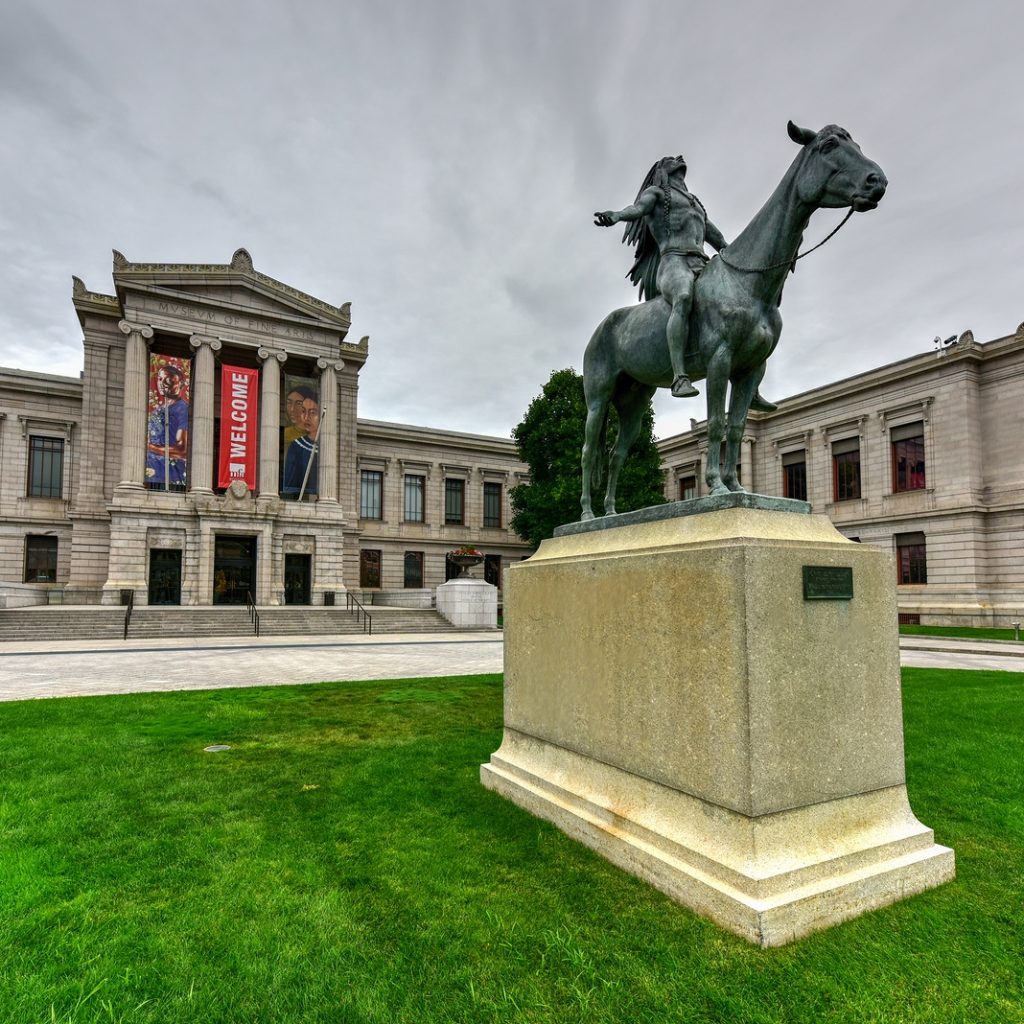 At Fine Art Shippers, we love working in Boston, MA. This beautiful city has lots of historical sites, universities, and great options to enjoy art. Besides, Boston is home to many amazing museums, from smaller ones like the McMullen Museum of Art to some of the most comprehensive art museums in the world, such as the Museum of Fine Arts. Moreover, the Museum of Fine Arts in Boston is also the fifth largest museum in the U.S.
The Museum of Fine Arts in Boston
The Museum of Fine Arts in Boston, also known as the MFA, was established in 1870 and opened its doors to the public in 1876.  For today, it is one of the largest and most-visited art museums in the world. The Museum's collection encompasses approximately 500,000 works of art, covering a wide variety of cultures and movements. These include Egyptian artifacts and jewelry, Chinese painting and imperial art, French Impressionist art, Dutch Golden Age painting, Japanese works of art, 18th- and 19th-century American art, and more. Among the highlights are works by such prominent artists as Rembrandt, El Greco, Vincent van Gogh, Edouard Manet, Diego Velazquez, Auguste Renoir, Edgar Degas, Claude Monet, Paul Gauguin, Francisco Goya, Joseph Mallord William Turner, and Childe Hassam. Besides, the MFA features outstanding libraries that house more than 320,000 items.
The Museum of Fine Arts is located on Huntington Avenue, in a beautiful neoclassic building designed by Guy Lowell, and affiliated with the School of the Museum of Fine Arts at Tufts University. Definitely worth visiting!