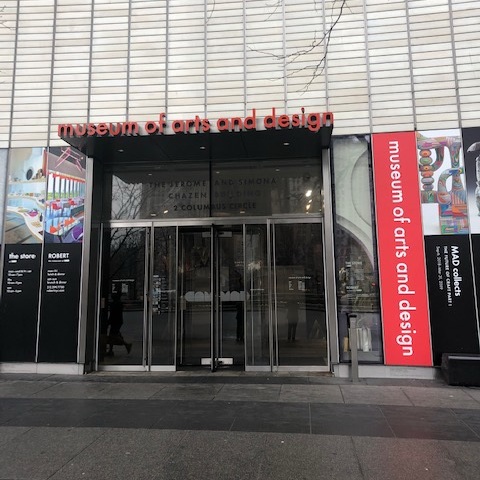 If you love arts, design, and craft, you should definitely visit the Museum of Arts and Design in New York! This amazing museum offers many great exhibitions and educational programs for any taste. Plus, it is just an ideal place in Manhattan to buy some truly unique gifts and home décor pieces, from beautiful vases to kitchen accessories.
The Museum of Arts and Design, or as it is also known MAD, is a museum dedicated to collecting, displaying, and interpreting objects that document historic and contemporary innovation in design, art, and craft. It was founded by the American patron of crafts and philanthropist Aileen Osborn Webb in 1956. At the time, MAD was focused on contemporary crafts, but over the years, it has grown to become one of the most important institutions presenting talented makers across various creative fields, from artists and artisans to designers.
MAD is now located in the Jerome and Simona Chazen Building at 2 Columbus Circle, NYC. The Museum has four floors with exhibition spaces for works by emerging and established artists, a Center for the Study of Jewelry, and a large auditorium for hosting performances, film screenings, and lectures. Besides, it has an Education Center, artists-in-residence studios, hands-on classrooms for students, and a restaurant.
Overall, the Museum of Arts and Design is all about celebrating the creative process and the changing roles of craftsmanship in society. At Fine Art Shippers, we highly recommend that you visit MAD in New York at your first opportunity!