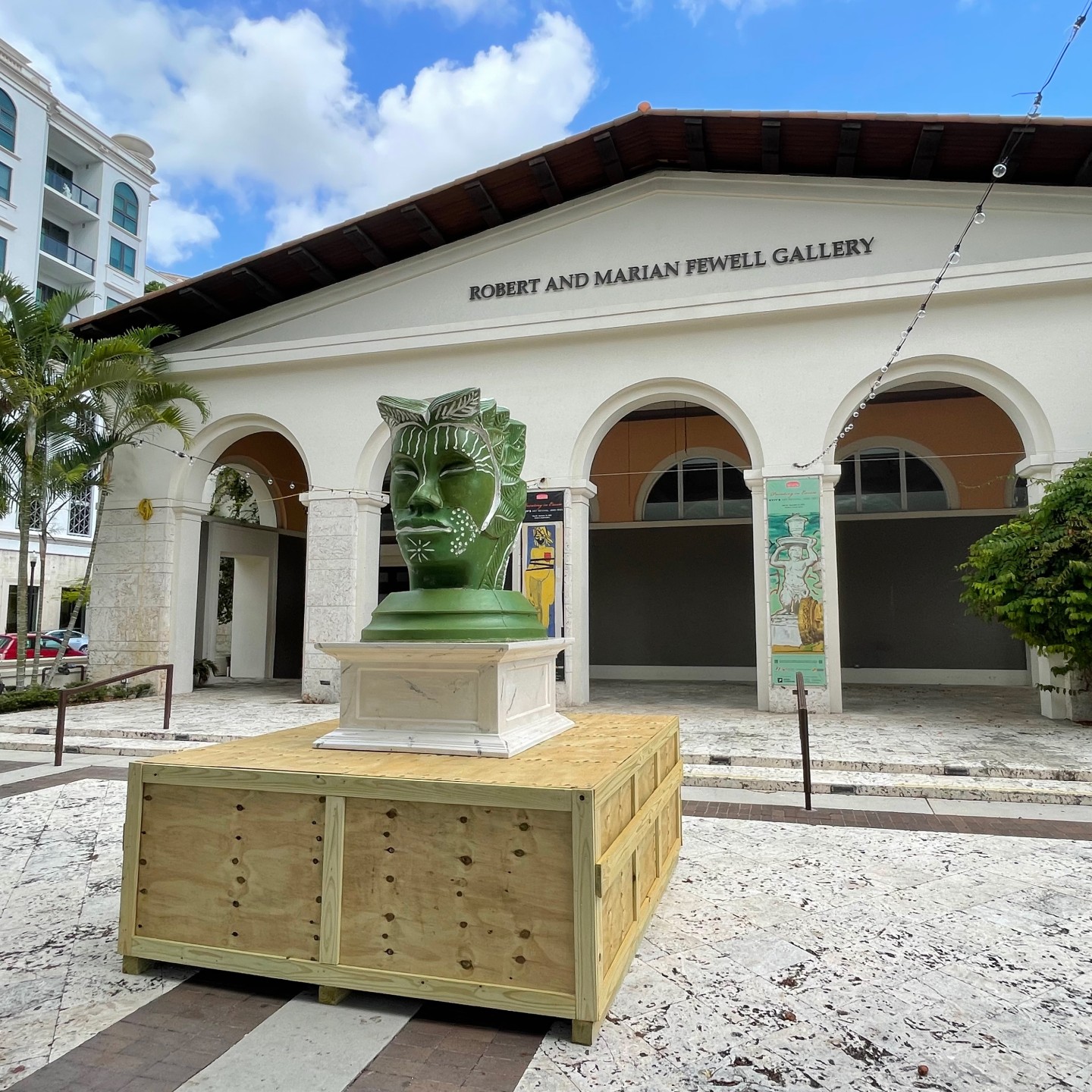 The Coral Gables Museum is dedicated to the history of one of the most beautiful cities in Florida and a place of architectural and urban innovation. Fine Art Shippers spoke with the museum's Director of Curatorial Programs, Yuni Villalonga, about its mission and current and future projects.
The Coral Gables Museum: The Fascinating Story of the City Beautiful
Please tell us about the mission of the Coral Gables Museum and the message you are looking to convey. 
Yuni Villalonga: Having been established only in 2010, the Coral Gables Museum is a very young institution. The Museum seeks to celebrate, investigate and explore the civic arts of architecture and urban and environmental design, including fostering an appreciation for the history, vision, and cultural landscape of Coral Gables. Coral Gables is one of the few planned cities in the country. Its founder George Merrick and his team were influenced by a Mediterranean style that has been more or less kept until this day. It is part of the nationwide City Beautiful movement of the early twentieth century. Proponents of this architectural and urban planning philosophy believed that beautifying cities could promote a harmonious social environment and improve the quality of life. We are fascinated by this type of architecture and are pleased to be able to explore it in depth. Our museum's permanent collection galleries showcase Coral Gables' stories based on our permanent collection items, while our temporary exhibits allow us to expand the reach, from local artists and architects to international models in these disciplines that we want to bring to our community.
What exactly can be seen in the exhibition currently on view?
The Museum's exhibition, "Creating the Dream: George E. Merrick and His Vision for Coral Gables," tells the story of the founding of Coral Gables. It consists primarily of photographs, press articles, and items related to the first years of the city. This exhibition, curated by renowned historian Arva Moore Parks, has been on display for eleven years. Concerned about the health of the displayed objects and willing to tell other stories as we grow our permanent collection, we are closing it on September 30th of this year. We would like to renovate the space, as well as digitize all the objects in it to make them available to the public online. We are also working to expand our collection to include the work of contemporary artists, architects, and urban planners from Coral Gables and beyond, whose work is relevant to our mission.
How do you acquire new works for your collection? Do you have a budget for that? 
As so many other institutions nationwide, we rely largely on donations, but I am happy to report that these have been on the rise lately. Eleven years after its foundation and the launch of the permanent exhibition, visitors who come to the Coral Gables Museum often comment that they want to see other stories about the City and its heritage, and many members of our community are willing to contribute. We are also reaching out to collectors and sponsors who might be interested in supporting us and helping us purchase new items for the collection.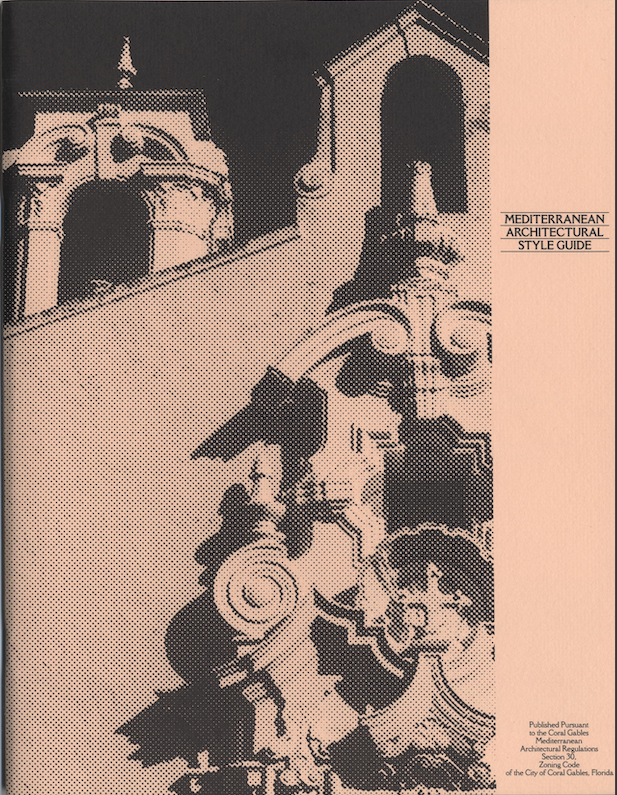 What kind of collaborations do you have with other institutions?
We love collaborations and are always looking for new ones. Over the years, we have worked with several other institutions and organizations, from The Wolfsonian Museum, FIU, and Miami Dade Public Library to smaller foundations, public and private schools, youth centers, etc.
Now we are working with the University of Miami professor Teófilo Victoria on an exhibition dedicated to the Mediterranean style of Coral Gables. The university started this research back in 2013, with students making hundreds of drawings/studies of iconic Mediterranean-style buildings in town. These will come to integrate an expanded Mediterranean style guide that the Museum will publish in collaboration with the University of Miami in the near future. While developers and architects are not required to follow it, they receive bonuses if they do, thus helping preserve the city's historic look. The upcoming exhibition, "The Mediterranean Architecture of Coral Gables," curated by UM Prof. Teofilo Victoria and our curator Christina Chiang, is scheduled for October 7th and will feature their findings and working materials. Many other collaborations of the like are scheduled in the upcoming months and years.
You have a format of traveling exhibitions. Could you tell us more about that? 
While we work on an exciting schedule of temporary shows to be installed in the Permanent Collection Galleries. We are also looking at itinerating the show that we are taking down, in collaboration with public schools and youth centers to educate students about the foundation and history of Coral Gables. We would love it if students could curate their own mini-exhibits for their school based on their research on our collection. We also host major exhibitions, such as a recent Julio Larraz retrospective, or the current show "Painting in Excess. Kyiv's Art Revival, 1985-1993," which will hopefully travel to other museums nationwide. The latter features a collection from the Zimmerli Art Museum and will be on view through December 4th, 2022.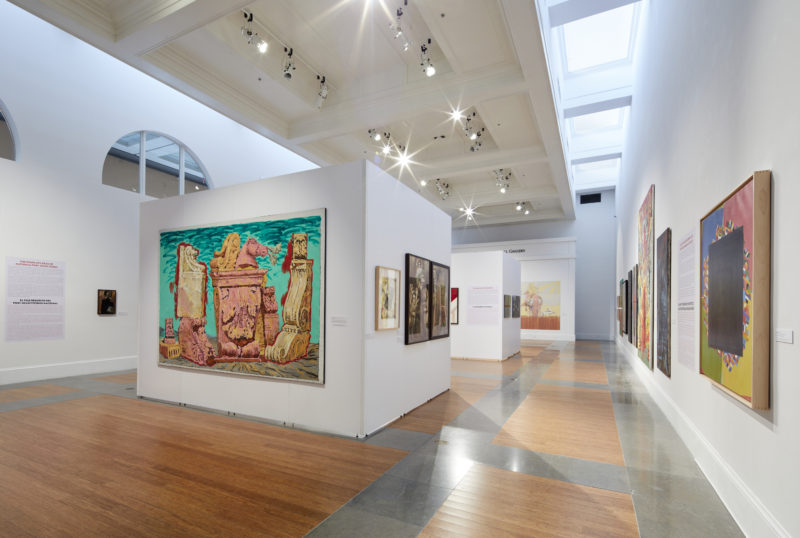 What is your approach to the event program?
We offer all kinds of events, from lectures and public talks to concerts, book presentations, and networking. Our status as a civic art museum gives us a wide range of options, which we love. Our priority, of course, is reaching out to our own community, but we are not limited to that. We regularly offer free events like Family Days held on the second Saturday of every month. We invite people to engage in fun family activities such as art workshops, live performances, and much more. On the first Friday of every month, we host Gallery Night, where visitors can enjoy not only the exhibitions but also live music. We are planning a new recurrent event called Awareness dedicated to poetry and music.
You have an artist-in-residence program. How does it work? 
This is a small program that takes place every six months and is organized by our education department. So far, we've mainly had musicians and visual artists. We provide space for them to perform or hold workshops or events, and they teach at the museum in return.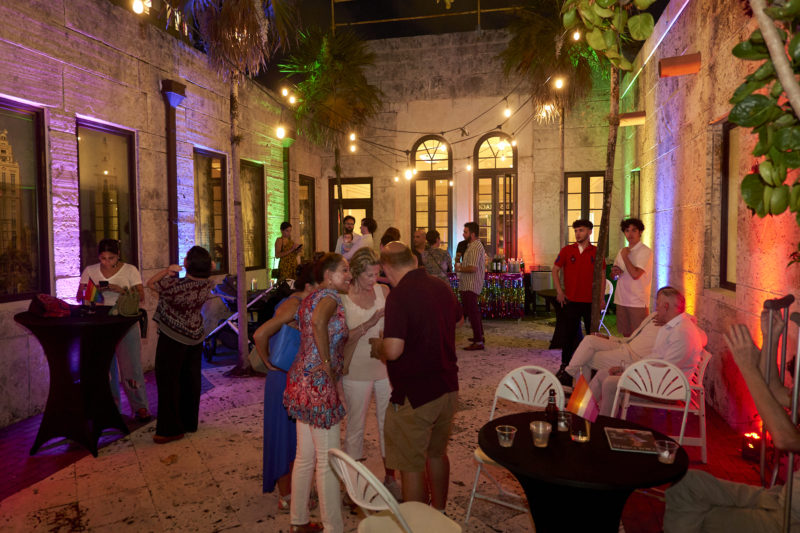 What are your plans for the coming year? 
I am very pleased to say that next year we will have a very strong presence of women in our galleries. "The Vote that Saved the Biltmore…," for instance, tells the story of the first and only female mayor of Coral Gables and her relationship with historian Arva Moore Parks.  On the other hand, "Painting with Bronze" is a solo show by local sculptor and professor Freda Tschumy. "Speaking Buildings: Women Interrogate Architecture" explores the relationship between art and architecture. We've also recently launched a new public program called "Link+Learn," which consists of an ongoing series of lectures and discussion panels on various themes relating to our exhibitions and important topics in our community, in which attendees are encouraged to network with each other and further engage in the conversation. 
Coming up in October is a solo show by Haitian-American artist Edouard Duval-Carrie followed by two exhibitions. Among other exciting projects are a retrospective exhibition of Magazine Art Nexus; a show that explores the life and work of three Nobel Prizes in Literature that lived in Coral Gables; and a series of exhibitions to celebrate Coral Gables' centennial. 
Photo courtesy of the Coral Gables Museum