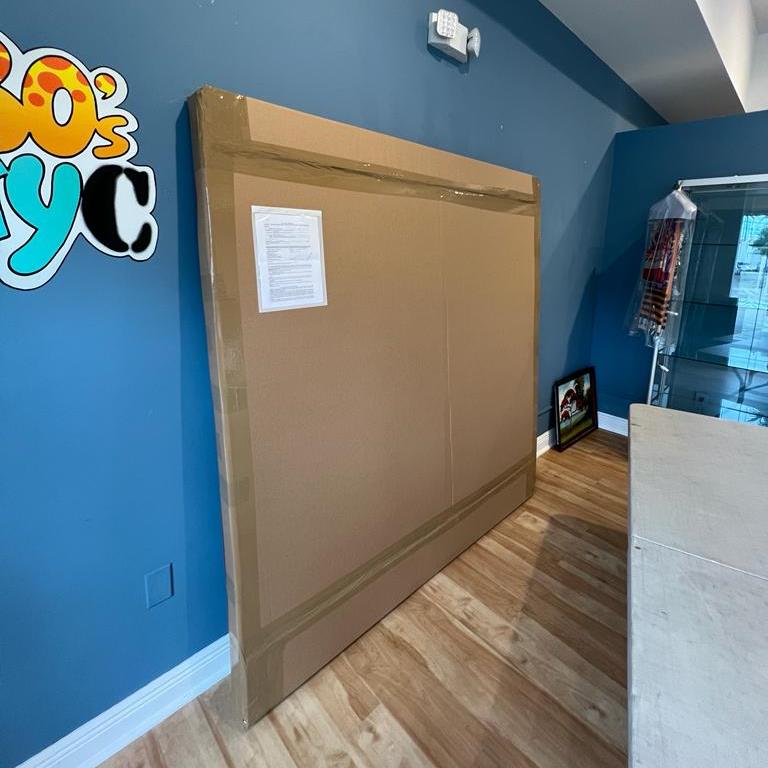 As you probably already know, Fine Art Shippers is based in New York City, a place with a well-established art scene that never stops developing. It is impossible to think of a city more suited for an art logistics company to be headquartered in. While the competition is high, the demand for art handling services never ceases. Both of these factors push our company to get better every day. We are proud to say that the number of clients who opt for our art delivery service in NYC is constantly growing. Let us tell you why you will never regret joining the ranks.
The Best Art Delivery Service in NYC Provided by Fine Art Shippers
We do not need to tell you how big New York is. Millions of people live here, and just as many come to see the sites of the Big Apple every day. This place is known for its fast-paced way of life and constantly changing landscape, as well as its eventful art scene. It is only logical that, as an art delivery service in NYC, Fine Art Shippers always strives to perfect its services.
With art exhibitions, fairs, and auctions happening all over the city, our company often has to deliver artworks, antiques, and other valuables to our clients in New York and beyond. This includes receiving pieces shipped to NYC from around the world, transporting them across the country, and delivering items from one part of the city to another. In the latter case, many of our clients enlist our personal art courier services for a quick and safe delivery.
Of course, not all of our jobs are short-distance. We often travel across the country in our art shuttles, specialized vehicles designed to carry fragile items. Fine Art Shippers has clients all over the United States, who trust our company to take impeccable care of their valuables.
Another thing that makes art collectors and institutions choose our art delivery service in NYC is that we provide a full spectrum of art logistics-related solutions. The fact that Fine Art Shippers is based in New York allows our company to provide quick and efficient art packing, crating, installation, and storage services to a huge population of art enthusiasts living in this beautiful city.
If you are interested in enlisting our fine art delivery service, do not hesitate to contact us in any way you like. The Fine Art Shippers team will provide you with any information you require to make a decision you will never regret.