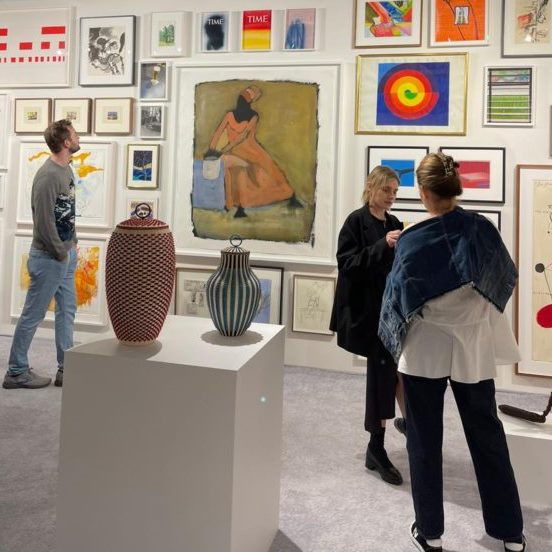 Art and philanthropy have proven to be a great combination capable of doing great things and changing the world. The Art Show, an art fair organized by the Art Dealers Association of America annually, is a perfect example of such collaboration. The event directly benefits Henry Street Settlement, a nonprofit organization that supports New York residents by providing them with access to better healthcare, employment opportunities, and shelter. The Art Show 2023 will be celebrating its 35th anniversary and the 130th anniversary of Henry Street Settlement, so this edition is promising to be truly special.
The Art Show 2023 Returns for Its 35th Anniversary Edition
The Art Dealers Association of America (ADAA) is an organization that aims to ensure the highest quality of services and expertise provided by galleries in the US. ADAA members primarily work with paper-based art and sculptures, ranging from the Renaissance to the contemporary. So far, over 200 galleries are members of the organization.
The Art Show 2023 invited 78 ADAA member galleries, 56 of which will present solo exhibitions. The audience can expect to see paintings, sculptures, installations, and photography by modern and contemporary artists. Apart from traditional gallery booths, the fair will also include presentations from esteemed ADAA members. The Art Show is an exclusive opportunity for national and international artists, gallery managers, collectors, and art dealers to make meaningful connections and exchange expertise.
The Art Show is the main source of support for Henry Street Settlement. Last year's fair raised over 1,000,000 dollars for the nonprofit. With the help of ADAA, Henry Street Settlement annually provides vital services to approximately 50,000 New Yorkers.
Fine Art Shippers knows exactly how eventful The Art Show can be. Our team was happy to visit the fair last year, and we look forward to visiting the upcoming edition both as guests and as a professional art logistics company to help with shipping, packing, or installing artwork. If you are in search of professional art logistics services, contact Fine Art Shippers without hesitation.
The Art Show 2023 will take place at the Park Avenue Armory at Park Avenue and 67th Street, New York, from November 2 to November 5. We are hoping to see you at the show!